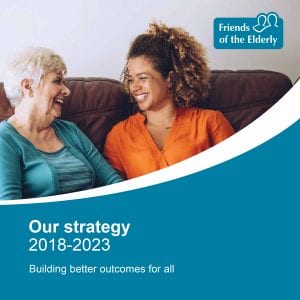 Our strategy for the next five years is summarised in this document. We have refreshed our vision, mission and values to reflect changes to the way people want care and support.
Our plan for the future is to continue to provide high quality services and activities that are both personalised to individual needs and integrated with local communities. Whether within community hubs built around our care homes, or where we work in partnership with others, we will seek to achieve better outcomes for all.
Through investment in contemporary facilities and community services we will support those who live in and around our hubs to live well with dementia and to overcome loneliness and isolation.
Supported by our staff and volunteers, people will be able to participate in activities that support independent living and promote social engagement. We will use our resources to encourage those in and around our communities to use their time and talents to bring people together.
People who use our services, our staff and volunteers will all have a say in the way we do things. We will regularly share best practice to bring these opportunities to others living outside our communities.
As a charity, all surplus income from our paid-for services will be reinvested into our charitable activities to enable us to reach more people.
Read more about what we plan to do and how we monitor and measure success.