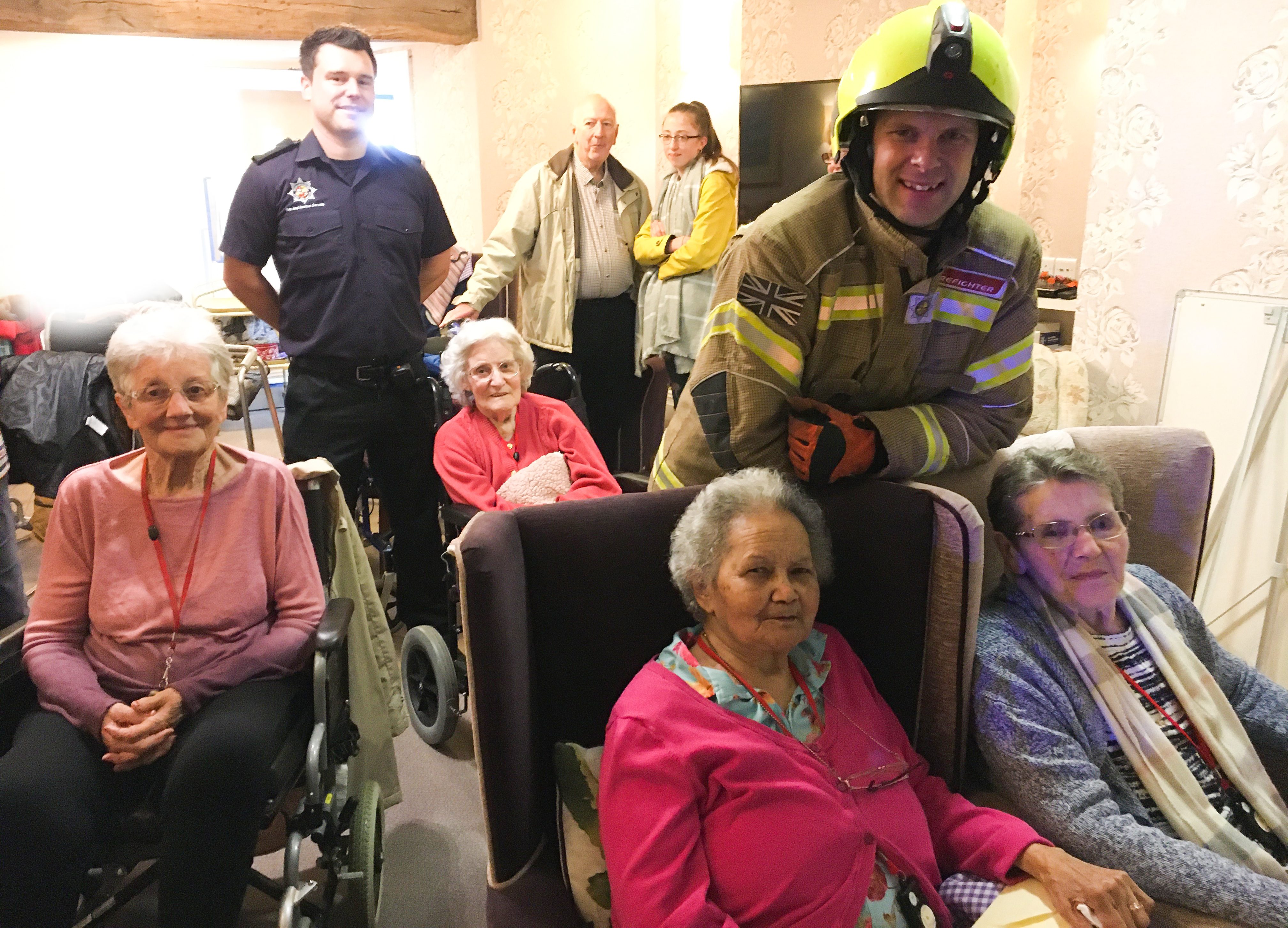 Bonfire Night celebrations at our Luton care home, Little Bramingham Farm, were made extra special thanks to a visit from local firefighters.
Four firefighters from Luton Community Fire Station helped our team to set-up the firework display. Their expertise proved to be a great help to ensure the event was safely organised and delivered.
Once set, the firefighters gave an interesting talk about fire safety for the residents and their families. After which, grandchildren of the residents were invited to sit in the fire engine which was parked onsite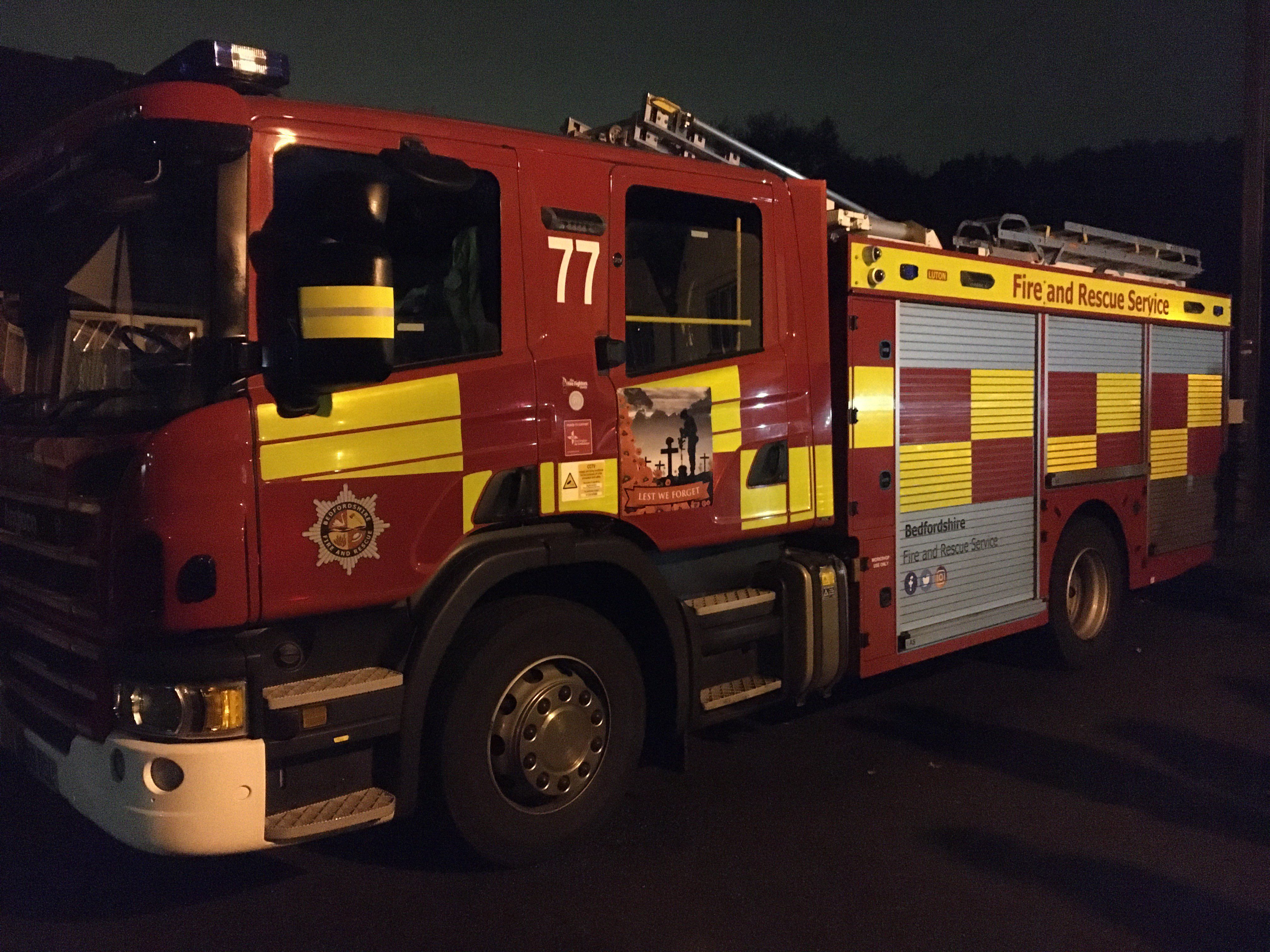 All of our care homes put the safety of residents and staff at the forefront of activities. Everyone who attended the event had a great evening and were thrilled to be joined by the Luton firefighters. It was such a success that they'll be returning to the care home to give further talks on fire safety.
But it wasn't just fireworks. Residents and staff worked together and prepared a delicious dinner of hot dogs for the fire crew and other guests. Everyone enjoyed the food and spectacular display, before the firefighters left to be on call for one of their busiest nights of the year.
Dorothy Wilks 92, who is a resident at Little Bramingham Farm care home, said: "I had such a wonderful time watching the fireworks and meeting the lovely young firefighters.
"They provide such an important service and it meant a lot that they were able to come and visit our home."
Emma Lawrance the Home Manager and Karen Charity the Activities Coordinator at the care home helped to arrange the visit.
Emma said: "We are so grateful to the Luton Community Fire Station for taking the time to visit us.
"It was clear that everyone enjoyed the evening and our residents thoroughly enjoyed the opportunity to meet and speak with our local firefighters.
"Activities like this are so important. They engage our residents and provide them with wonderful memories they can share with their families."
Little Bramingham Farm care home offers residential care provided by a well-trained and compassionate team.
For more information about Little Bramingham Farm care home, email enquiries@fote.org.uk or call 01582 582 433.