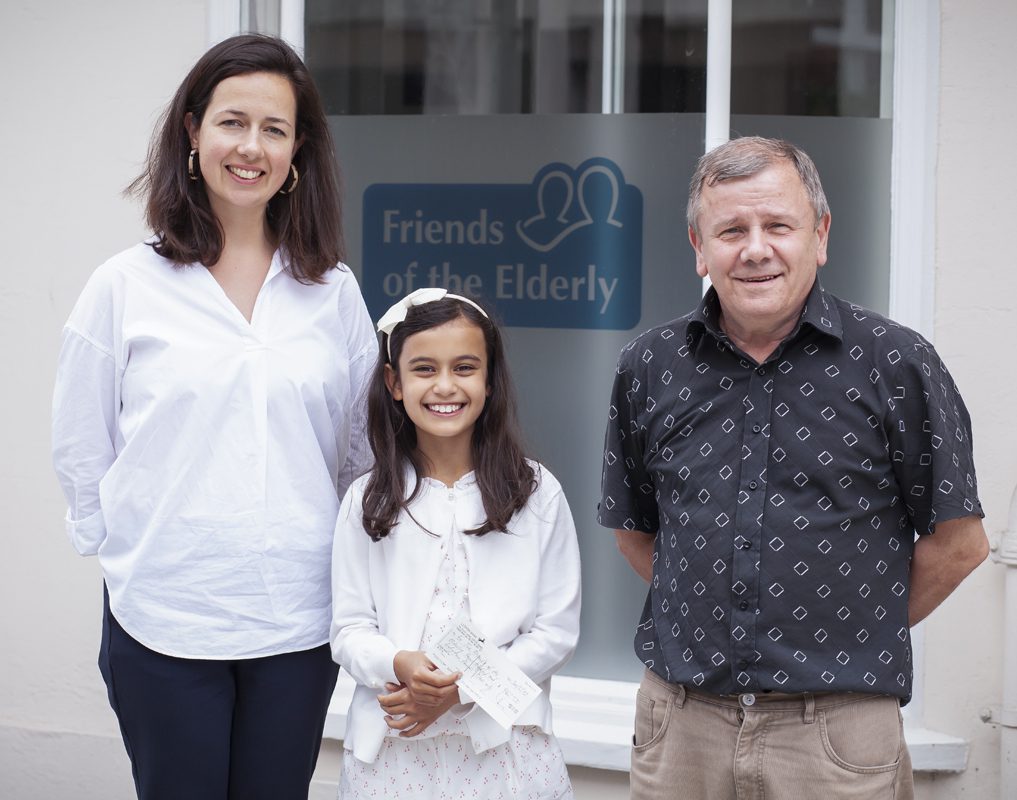 A Battersea schoolgirl has raised more than £450 for the older people we support by selling her favourite bedtime stories.
Sophia Das has her own website where she reviews her favourite books. She decided that she wanted others to benefit from the stories once she had finished with them.
With the help of her father she set up Sophia's Stories. The website shares her opinions on children's classics such as The Tiger Who Came to Tea, How To Catch a Star and Stick Man.
She then had the idea to sell the books to support our work and her school, Christchurch Chelsea. She has raised £925 in total, which will be split evenly between the two organisations.
The 10-year-old said: "I love reading books, particularly to my little brother Sebastian, but I thought it seemed silly just to keep hold of them after I'd reviewed them as they could help somebody else.
"I really like old people; I think they are sweet, and they have nice memories but sometimes they need some extra support. That is why I wanted to give half the money to Friends of the Elderly. Plus, the Queen is their Patron and I really like the Queen!"
Sophia recently visited our head office in Victoria, London, last week. She presented a cheque and met one of the people who benefits from our grants service.
Paul Hayward, 70, said he was incredibly moved by Sophie's fundraising efforts.
He said: "Sophia is such an inspiring young person. How wonderful to think to do this for older people like me. A big thank you to Sophia and her family.
"The grants I receive have made such a difference to my quality of life. For instance, I've now got a laptop which means I can stay connected to the world around me. I think I might even have a look at Sophia's website!"
Sophia said she was looking forward to reading and reviewing more books in the future and raising money for good causes.
There are lots of fantastic ways to fundraise for older people. Find out more by contacting us at FundraisingTeam@fote.org.uk or on 0207 881 1161.