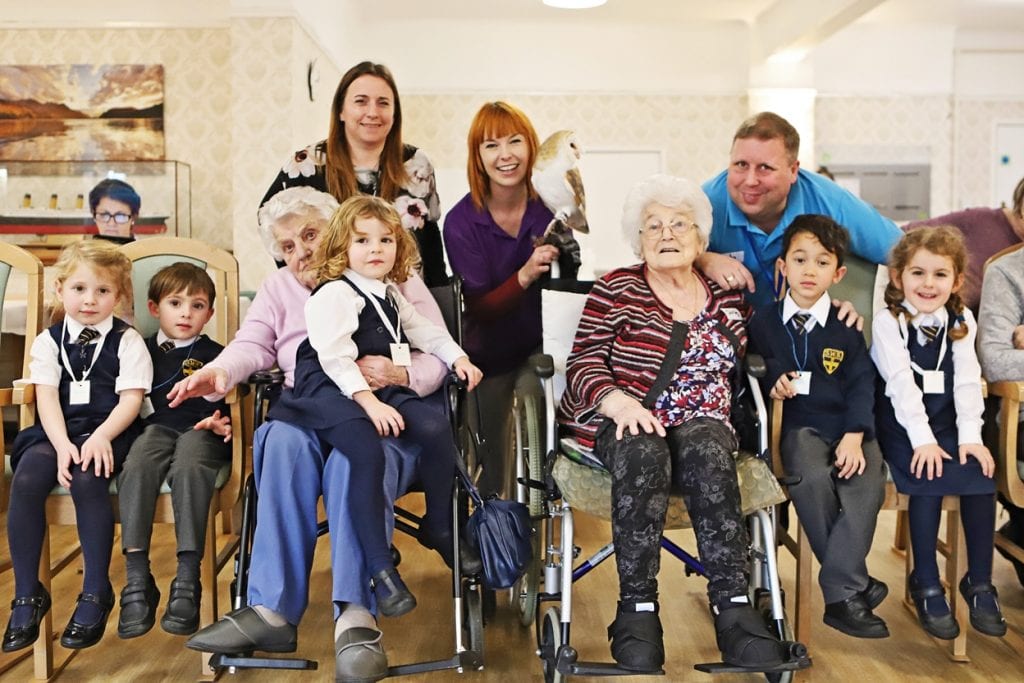 Residents at our Bournemouth care home, the Retired Nurses National Home (RNNH), were delighted to welcome local primary school children to the home last week. But it wasn't just the children who came to visit!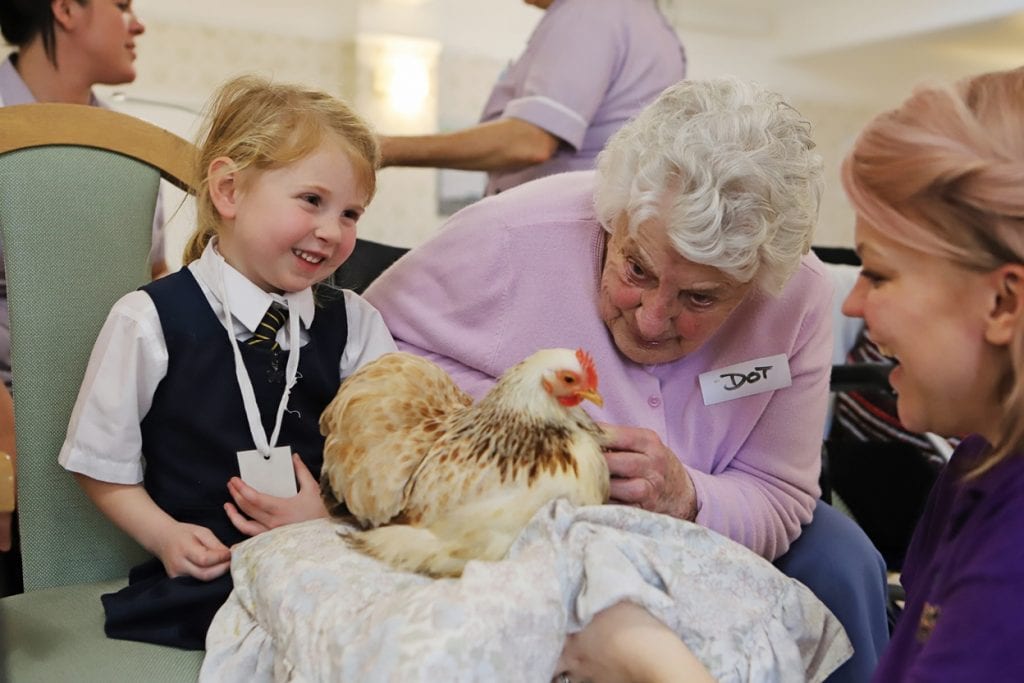 Chickens, owls, guinea pigs and lizards joined the reception class pupils from St Walburga's primary school. Residents were thrilled to welcome the children and their furry friends, which were provided by the Creature Teacher organisation. Both children and residents shared the experience of interacting with the creatures together during the intergenerational activity. 
The visit was part of the official partnership between the local primary school and the Friends of the Elderly home. The partnership sees four and five-year-olds visit the home every Friday afternoon from January to July.
Resident Dot Holland said she had a wonderful time with the children.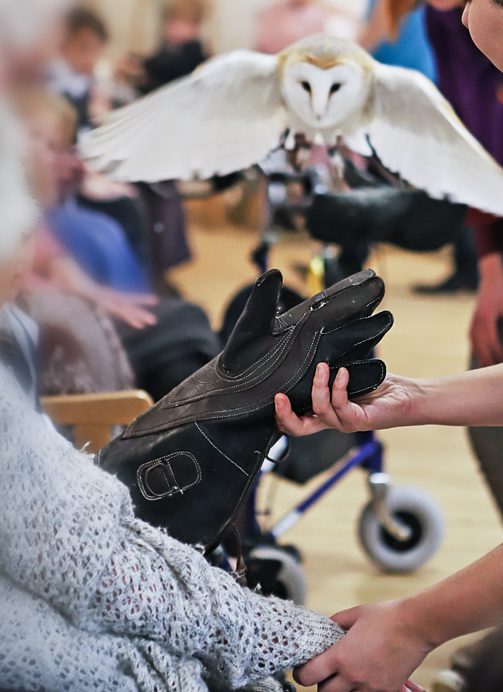 Dot said: "Our Friday afternoon visits from St Walburga's students are a real highlight of my week. I love spending time with the children and the activities are fantastic."
Another, Shirley Paine, said: "It's wonderful! We do so many different activities and the children love it as much as we do. My favourite has been the Creature Teacher visit. Seeing the animals up close, especially the owl, was fantastic."
Robert Paton is RNNH's Activities Coordinator. He shared how residents and children get so much from the intergenerational events. Our Bournemouth care home specialises in dementia care. Activities such as these have a significant impact with supporting people living with the illness.
He said: "We're delighted that the partnership with St Walburga's School has been so successful. We're in our second year now and it's going from strength to strength.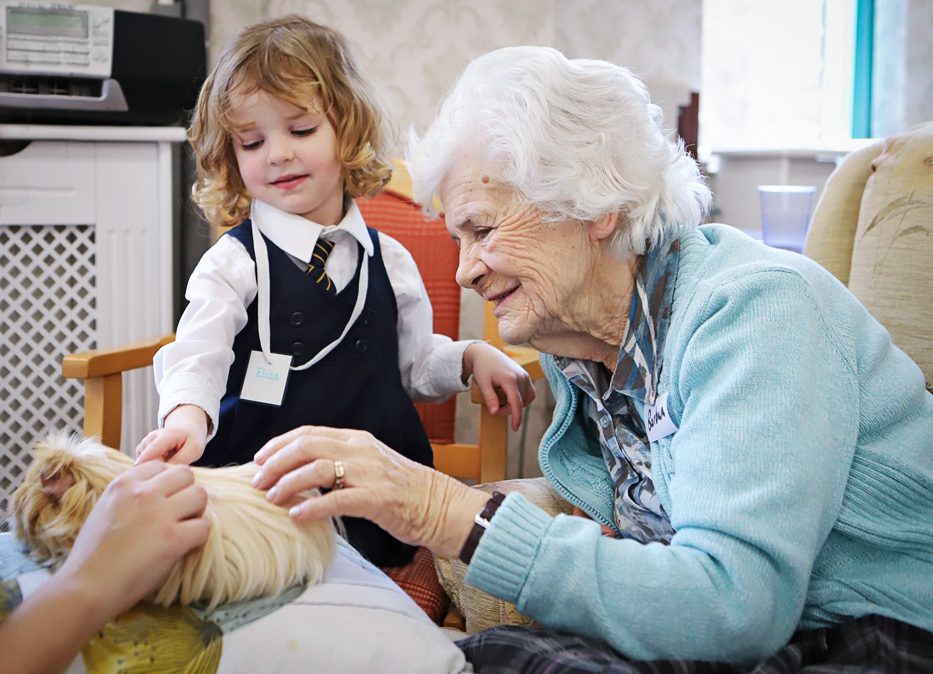 "Our residents have thoroughly enjoyed participating in all the different activities, in particular the Creature Teacher visit. The children bring so much joy and positive energy when they visit, the home is buzzing each Friday afternoon – we love it!"
Teacher Hannah Kassiri said: "Our students really enjoy our visits to RNNH – it's a wonderful way for them to interact with the older community, which is something that is very important for us as a school.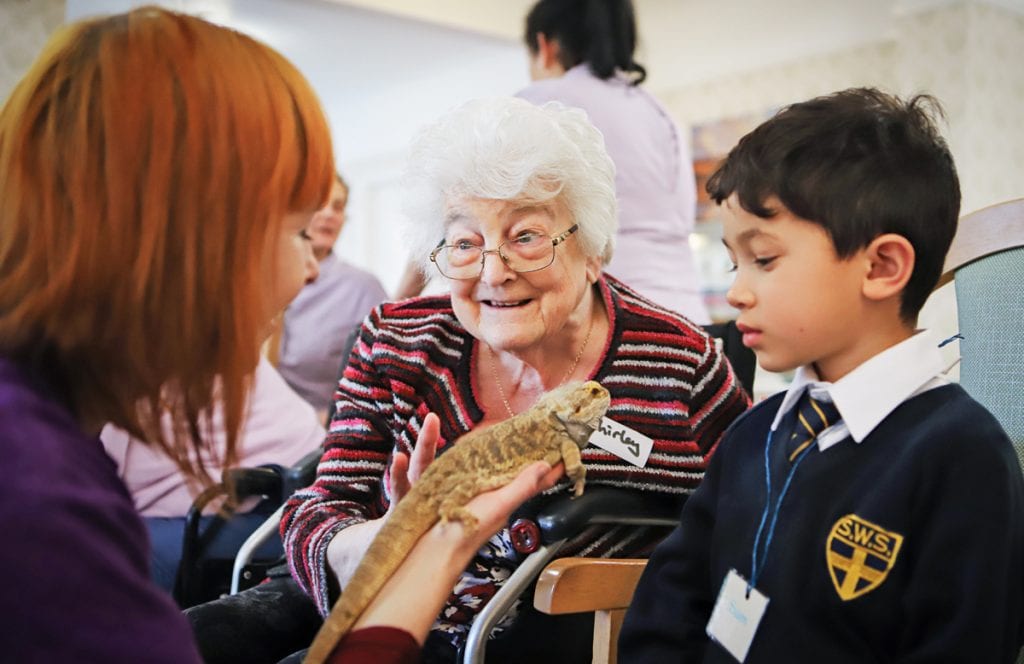 "We try to reach out to members of our community in various ways, and this is a very special outreach project for us. It's been a hugely positive experience and I know that all of the children look forward to their Friday afternoon visits."
If you would like to find out more about our Bournemouth care home, please email hello@fote.org.uk or call us on 01202 396 418. 
Interested in a career in care?
Visit our career portal for the latest job opportunities across our care homes and services.