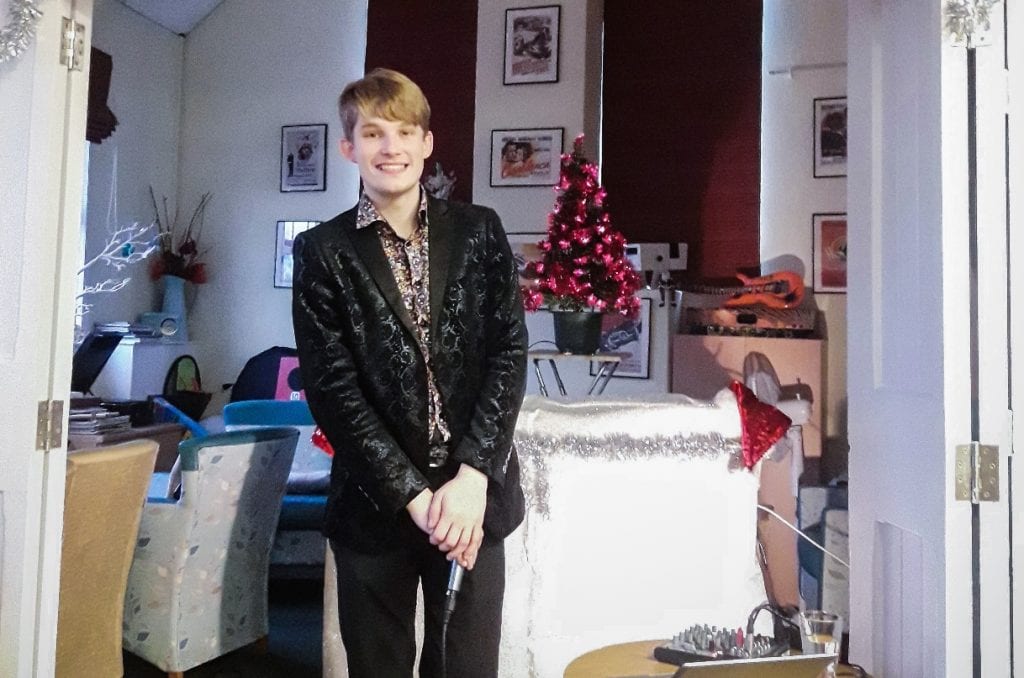 The holiday season has been in full swing for older people living in and around Worcestershire.
Our day care services in Kidderminster and Malvern hosted a full week of Christmas parties and celebrations.
To their delight, local firefighter and singer, Richard Ryan, joined the festivities. He performed a mixture of festive hits and party songs at two of the events in Kidderminster.
Ryan, said: "I loved singing at Kidderminster day care centre. It's a great atmosphere and everyone is always up for singing along. Singing to older people helps to evoke memories through music, keeping everyone young. It's wonderful to be a part of that."
Ryan, who was a 2018 X Factor contestant, was a popular contender for this years' Official Christmas Number 1 singles' spot with The Fire Tones. The group of fire service personnel covered Band Aid's Do They Know It's Christmas in support of The Fire Fighters Charity and the Band Aid Charity Trust.
Alongside live entertainment, day care clients also enjoyed festive games and activities throughout the week.
Shirley Bradley, Day Care Manager, said: " The Christmas parties were fantastic! All our staff and volunteers came together to make Christmas special for our clients. I'm so proud of what we have all achieved.
Having Richard Ryan sing was an absolute highlight and our client's really enjoyed the performance. The parties gave our clients the chance to celebrate the holiday season in style and reminisce on past Christmases together."
If you would like to find out more about our Malvern and Kidderminster day care services, call 020 7730 8263 or email enquiries@fote.org.uk