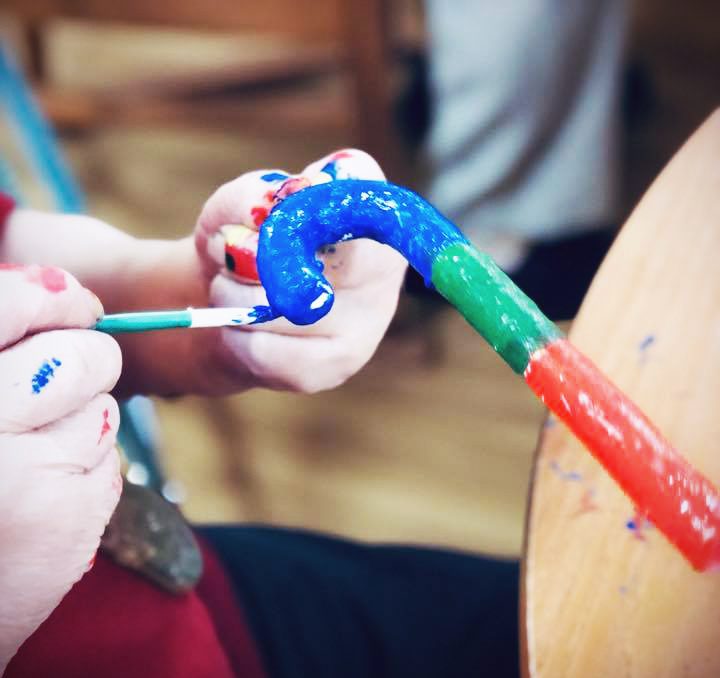 Residents and clients across our care homes, home care and day care services have been celebrating the festive season in the lead up to Christmas.
Bernard Sunley care home residents in Woking, Surrey have enjoyed a choir performance from a local Scouts group. They also received a visit from ISL Surrey Primary School children, who helped decorate the homes' tree. The visit was a highlight for the residents and children and they've enjoyed getting together for the holidays.
Our Home Care Malvern clients were delighted to receive handmade stockings. The stockings were made by Great Malvern Priory Knit and Knatter Group. They were then decorated by children from Northleigh C of E Primary School and distributed by home care staff during their visits. Read more about this story here.
Day Care Wallington clients took part in a Christmas themed baking competition. Everyone got the chance to decorate Christmas cakes, with the winner of the best decorated cake receiving a beautiful Christmas hamper.
Other highlights were pantomime performances, visiting choirs from local schools and churches, a Christmas Bazaar, delicious festive bakes and lots of fun Christmas themed crafting sessions.
Wendy Carpenter, Wallington Day Care Services Manager, said: "Our clients love taking part in festive activities in the build up to Christmas. It's great to see everyone enjoying themselves and getting together for the holidays."
If you would like to find out more about our care homes, day care or home care services, call 020 7730 8263 or email enquiries@fote.org.uk