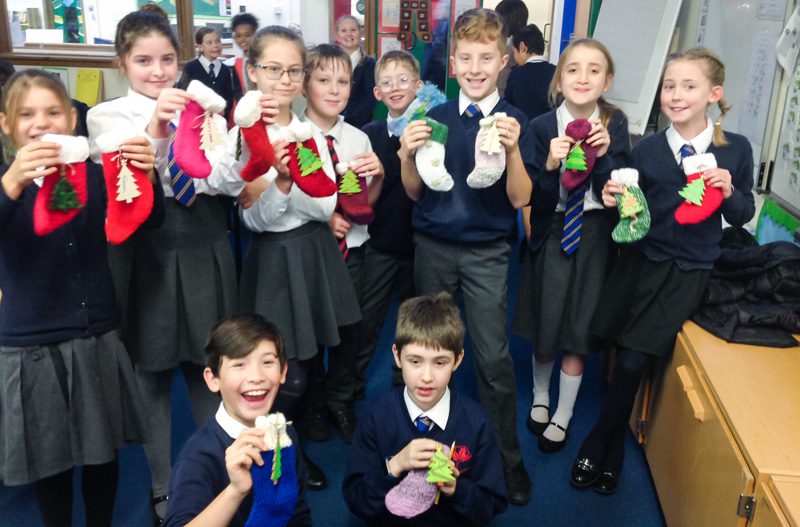 Clients of Home Care Malvern were delighted to receive beautifully decorated Christmas stockings from local school children.
The stockings were handmade by Great Malvern Priory Knit and Knatter Group. They were then decorated by children from Northleigh C of E Primary School and distributed by home care staff during their visits.
Home Care Malvern is staffed by a highly-trained team and offers the care and support needed for older people in Malvern to live well and independently in their own home for as long as possible.
Donna Brown, Manager at Home Care Malvern, said: "Our home care clients were delighted to receive beautifully hand decorated Christmas stockings from students at Northleigh School. Thank you to both the school and Great Malvern Priory Knit and Knatter Group, who handmade the stockings. They have helped make our clients' Christmas that extra bit special this year."
Catherine Shuck, year 5/6 teacher at Northleigh School, said: "The children really enjoyed decorating the stockings and sending them to Malverns' home care clients. It's great they are able to give a little festive joy to older people who live in the area."