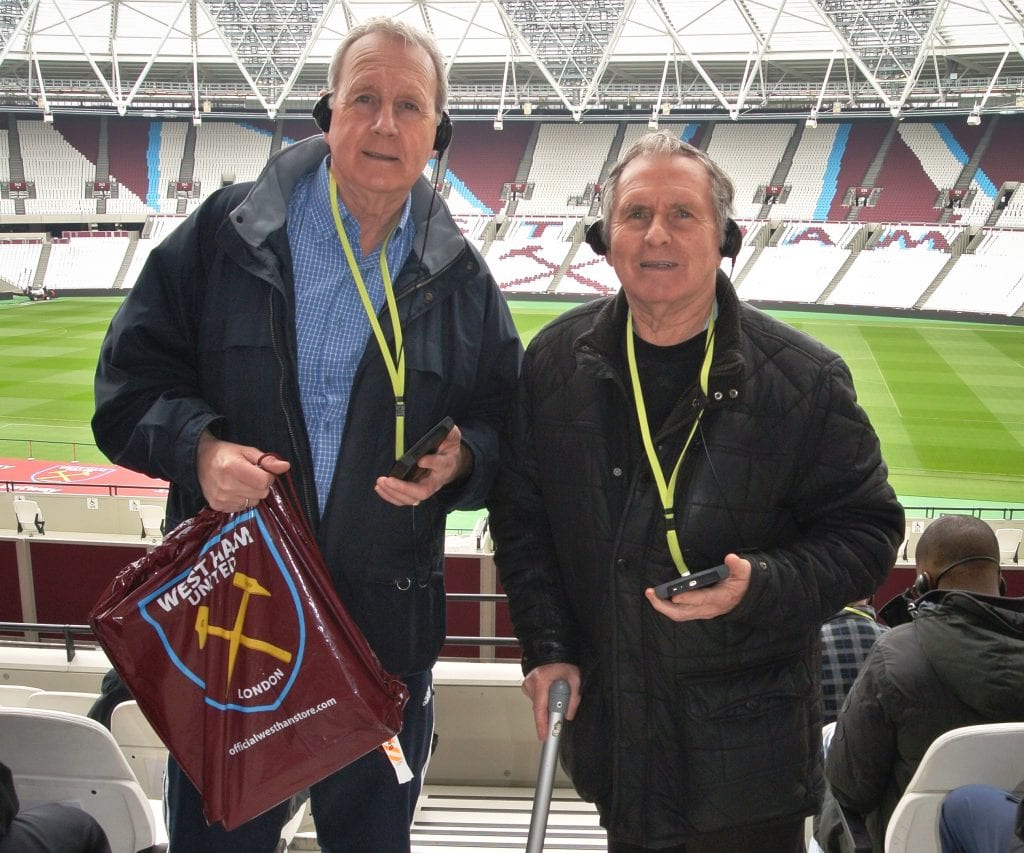 Our Football Friends programme called Any Old Irons, which is run in partnership with West Ham United Football Foundation, was shortlisted for Partnership of the Year at the Third Sector Awards last week.
Any Old Irons was launched in 2015 to provide an opportunity, originally for local older men, to come together through their shared love of football.
The five-week programme involves participants taking part in stadium tours, digital learning and story sharing. There are also opportunities to meet West Ham players – old and new.
Three years on the programme has become a huge success and is now attended by both men and women.
Sally McLachlan, Volunteering and Engagement Manager for Friends of The Elderly, said she was delighted the partnership had been recognised by Third Sector.
She said: "We are absolutely thrilled to have been runner up for such a prestigious award. I want to say a big thank you to everyone who has helped make Any Old Irons a life-changing experience for so many people.
"By creating a programme that brings people together through their passion for football, we were able to encourage those experiencing loneliness and isolation to meet to reminisce, share stories and make new friends."
Health Manager Maria Abraham, from the West Ham Foundation said: "Being a finalist was huge recognition for all the hard work we have done in partnership with Friends of the Elderly to ensure that the Any Old Irons programme is the success it is.
"Watching the members of Any Old Irons develop in their confidence, personality and relationships with each other is extremely rewarding. By bringing together elderly supporters together helps us to combat loneliness across Newham and Tower Hamlets.
"The Any Old Irons team across both the West Ham United Foundation and Friends of the Elderly, with their wide variety of skills, compassion and the willingness to go an extra mile are the key to success of the programme"
Any Old Irons member, Don Adams, said the programme had been a wonderful experience.
He said: "This recognition is well deserved because the programme has brought so much joy to so many people.
"Loneliness can be a real issue as you get older, especially if you lose your husband or wife, so having a shared passion like West Ham has given me a way to connect with people again. It's the highlight of my week!"
Update:
At the end of September 2019, Friends of the Elderly completed its three year Football Friends project. It created a legacy of volunteers who would take over the running of this wonderful project.
The project was so successful that West Ham United Foundation have committed to funding this project for a further 2 years and will continue to support the volunteers as they become an independent group.