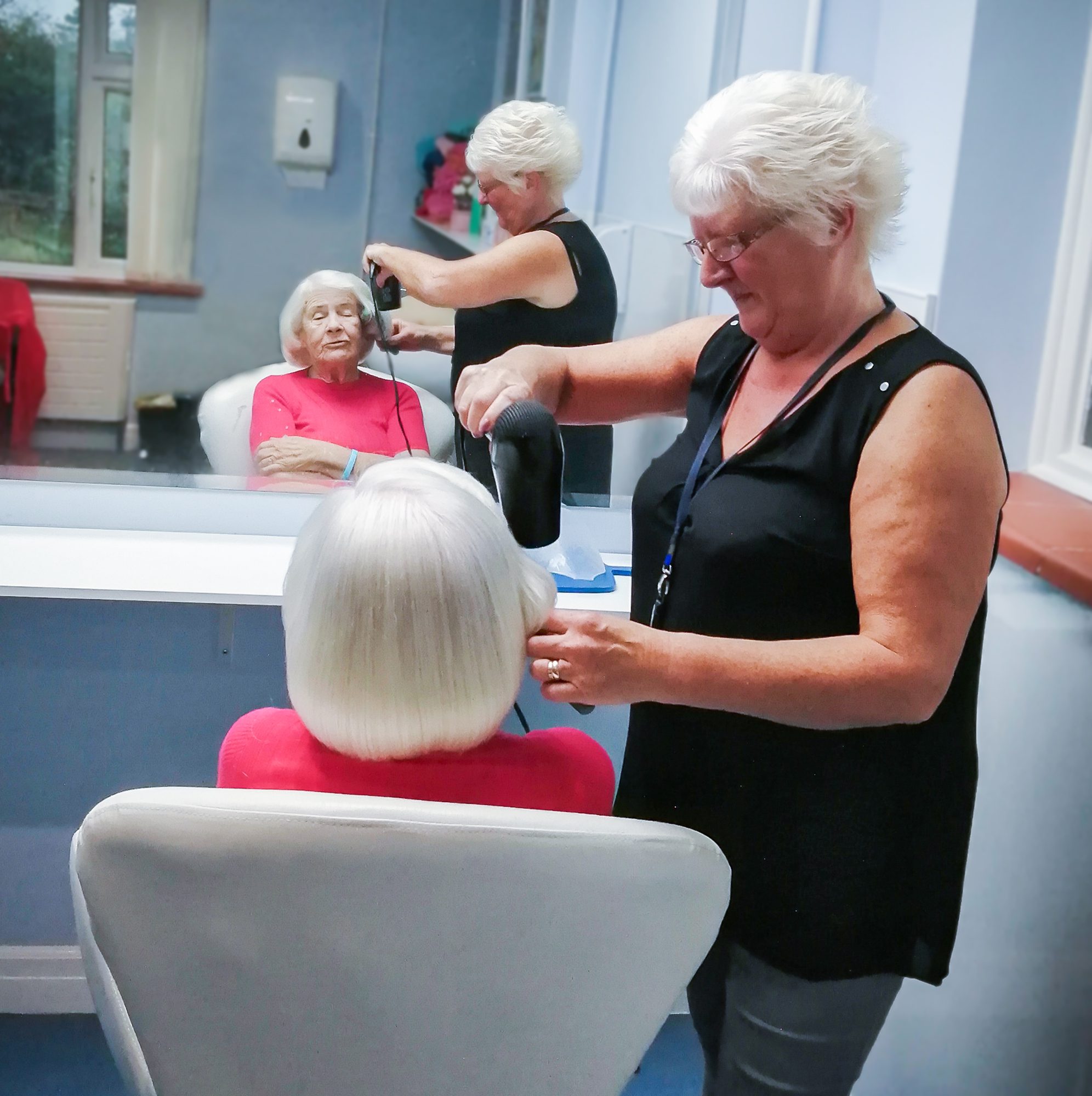 In recognition of this month's National Spa Week, at our Bournemouth residential and dementia care home, RNNH, Lynda Tilsed has been talking about her love of bringing happiness, interactions and relaxation to the residents with her weekly hairdressing sessions.
Lynda, who has been the care home's Hairdresser for three years, has actually worked at RNNH for 33 years. "I was originally one of the team of carers at RNNH, after working as a Hairdresser for many years. In fact, I qualified as a Hairdresser back in 1975," said Lynda.
"One day, I was chatting to our Care Home Manager about hairstyles and we got on to my previous career in hairdressing. Once I'd told him all about my training and experience, he asked if I'd like to become RNNH's Hairdresser as, following the Covid pandemic, the original Hairdresser decided not to return. It was such a lovely opportunity to spend more individual, quality time with the residents, I couldn't say no," Lynda added.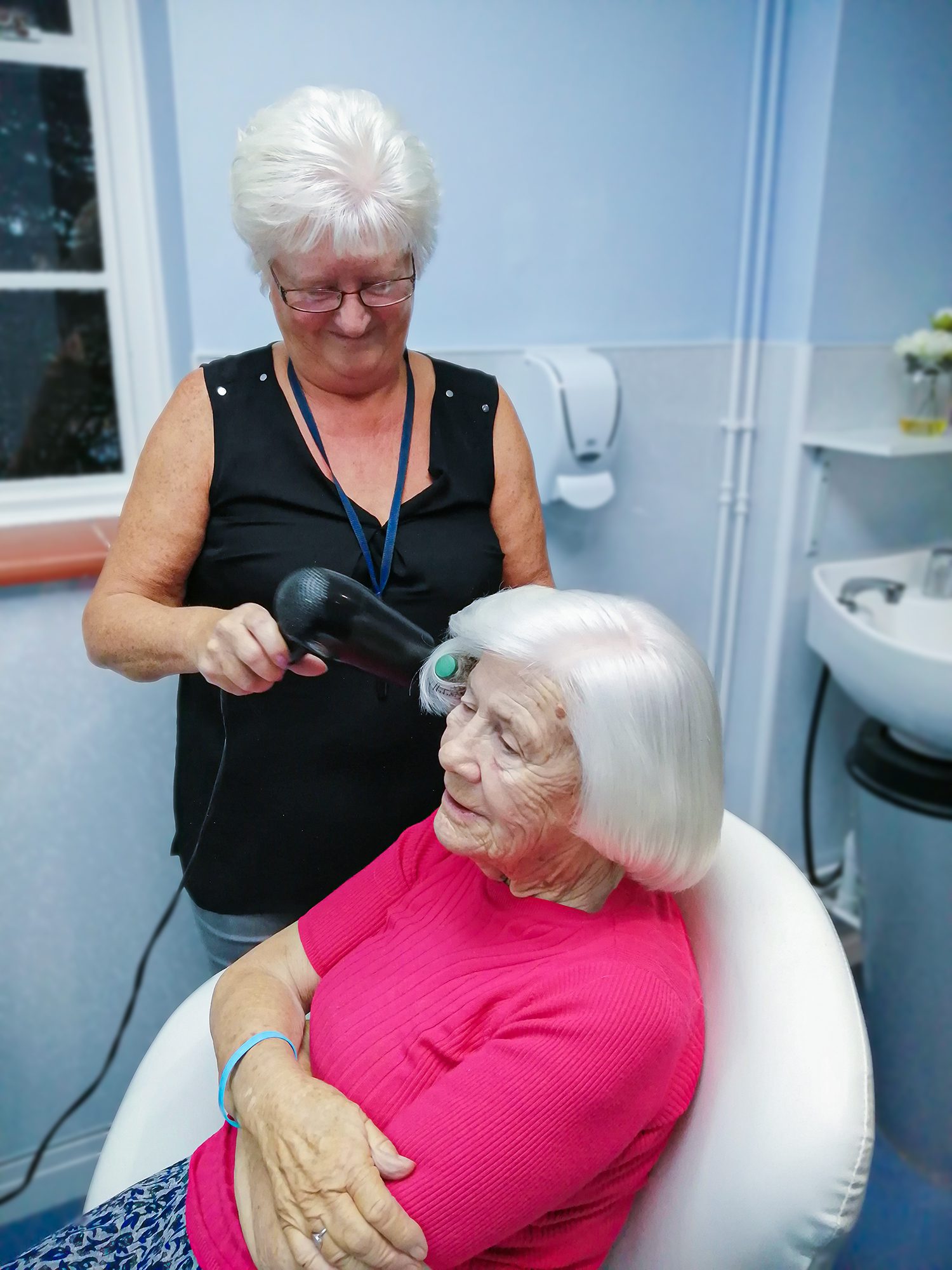 Rob Paton, RNNH's Activities Coordinator wasted no time in giving the existing onsite hair salon its very own makeover. "I wanted to relaunch our hair salon to welcome Lynda as our new Hairdresser," said Rob. "For all our residents, especially those living dementia, I wanted to ensure our revamped salon was a soothing and therapeutic space, with a bit of a retro twist. I did this as a visit to the hairdressers can provide sensory cues such as a certain smell, the scent of a shampoo or perfume, which can spark memories of happy, past experiences; so it's a wonderful way to reminisce."
For older people living with dementia, hair care can help enhance their identity and self-expression. A visit to the hairdresser can also help boost self-confidence and provide some normality in a world that they might find unclear or puzzling at times.
"Our residents love our salon and their weekly hair appointments. It's a great way for them to feel pampered and that they've been made to feel extra special," added Rob. "There's always a lot of chatting and laughter coming from the salon and everyone – both our lady residents and our gentlemen residents – leave looking and feeling good."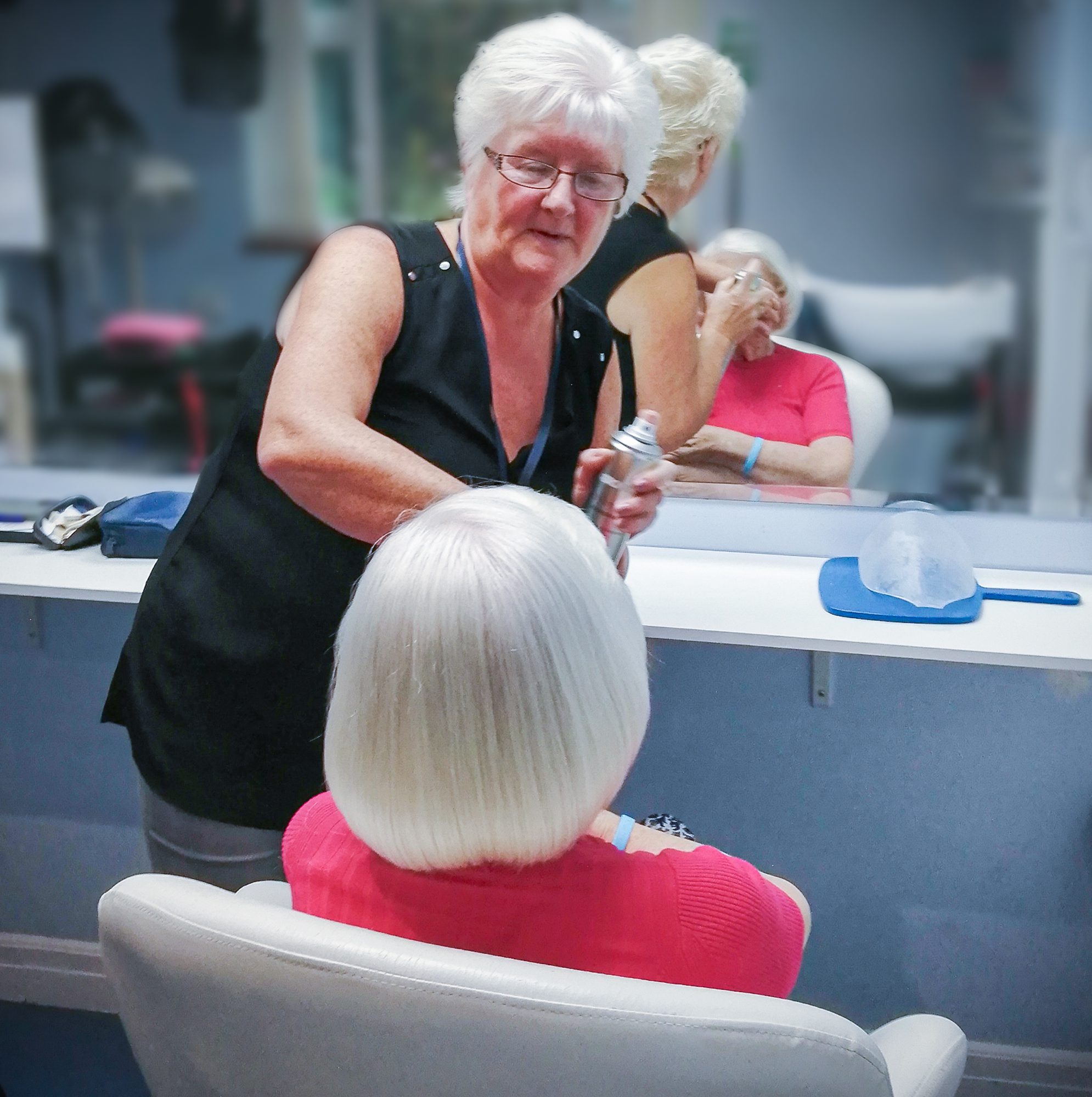 Barbara Barry, who has been a resident at RNNH for seven years, is one of Lynda's regular hairdressing visitors. "I thoroughly look forward to my weekly hair appointment," Barbara said. "It's so nice to sit, relax and have a chat with Lynda and I always leave looking so glamorous. It's wonderful."
"I make every appointment special," continued Lynda. "Each one of the residents who comes along for their regular, weekly hair-do, loves to chat and fill me in on what they have been up to since our last meeting.
"Many of the ladies tell me of how they used to get their hair done when they were younger. Beehives, Bobs and French Pleats seem to have been very popular. In fact, even now, alongside a traditional Set, my most requested hairstyle from our lady residents is for a Bob. Some styles just don't go out of fashion," Lynda concluded.
Find out more about RNNH care home by calling 01202 396 418 or emailing enquiries@fote.org.uk.