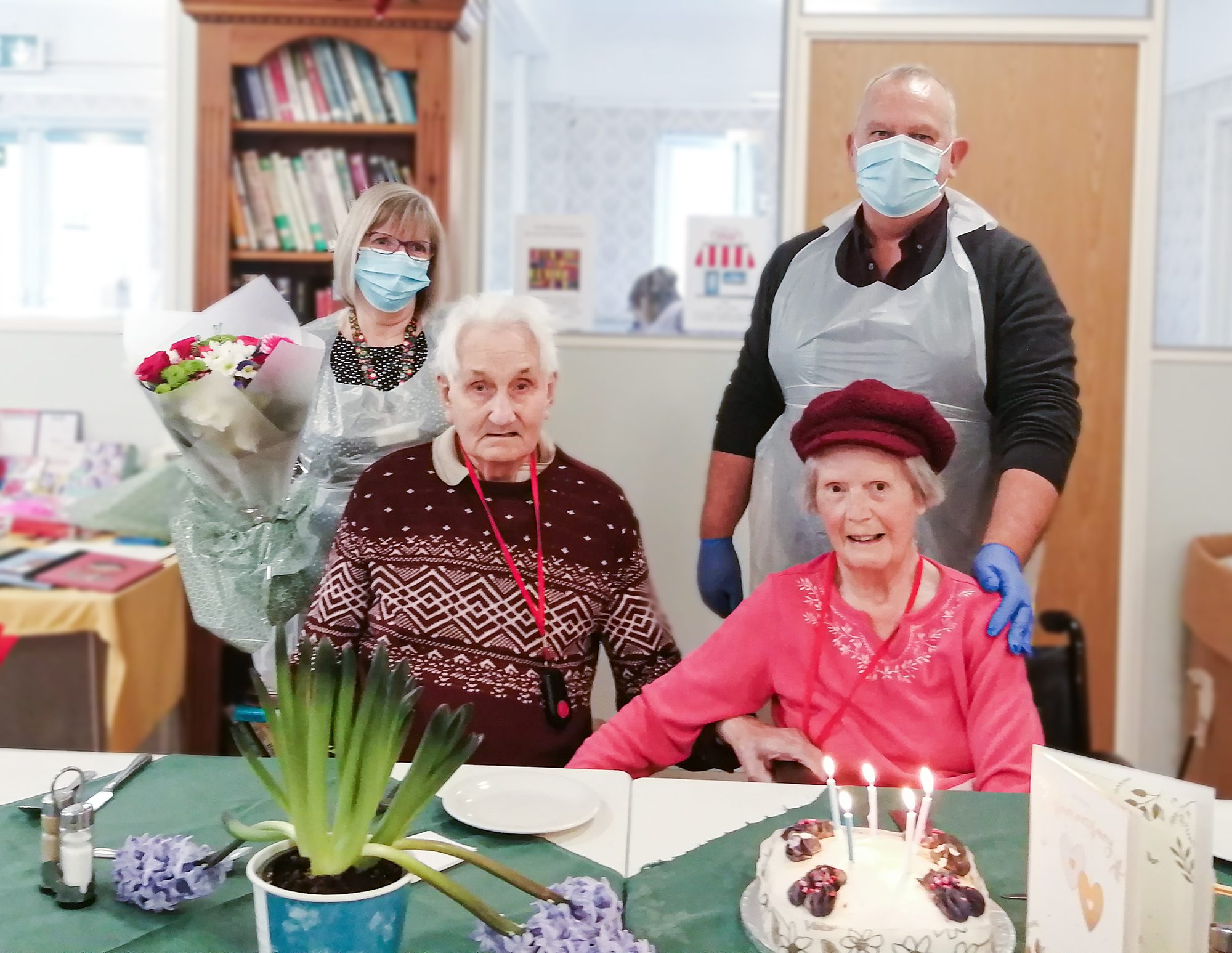 At RNNH care home in Bournemouth, the care team had a love-filled Valentine's week, helping two of their residents – Len and Delia Butler – celebrate their milestone 66th Wedding Anniversary.
Len and Delia first met at a bus stop back in 1956 and, as they say, the rest is history. Len said: "As soon as I met Delia, I knew she was the one. The first time I saw her, that was it."
The RNNH team pulled out all the stops to make the couple's landmark anniversary a special day. At lunchtime, the Home Manager, Alan Johnston and Deputy Manager, Ruth Arnold, presented Len and Delia with a bouquet of beautiful flowers, a delicious celebratory cake and congratulatory cards.
Alan said: "Len and Delia are a great couple and have a lovely, wide group of friends here at the care home. Their landmark anniversary was definitely a day to celebrate – 66 years of marriage is wonderful and an occasion to honour and treasure."
"A lot of people have asked me 'what's our secret?' The answer is easy, firstly we're best friends and secondly, Delia is always right," added Len.
"It's true. We are still as happy together as they day we met. We're best friends who always make time for each other," concluded Delia.
There isn't a traditional wedding anniversary gift for 66 years, but the assigned flowers are Rainbow Coloured Bouquets and the gem stone is Sphene, which is quite unusual and beautiful. It actually has a brilliant fire greater than that of diamonds and is said to aid the wearer in processing information. It also promotes spiritual enlightenment and is an excellent aid for debating, which fits well as both Len and Delia agree that one of the key elements to their long and happy marriage is a 'bit of give and take.'
To find out more about RNNH care home, call 01202 396 418 or email enquiries@fote.org.uk.