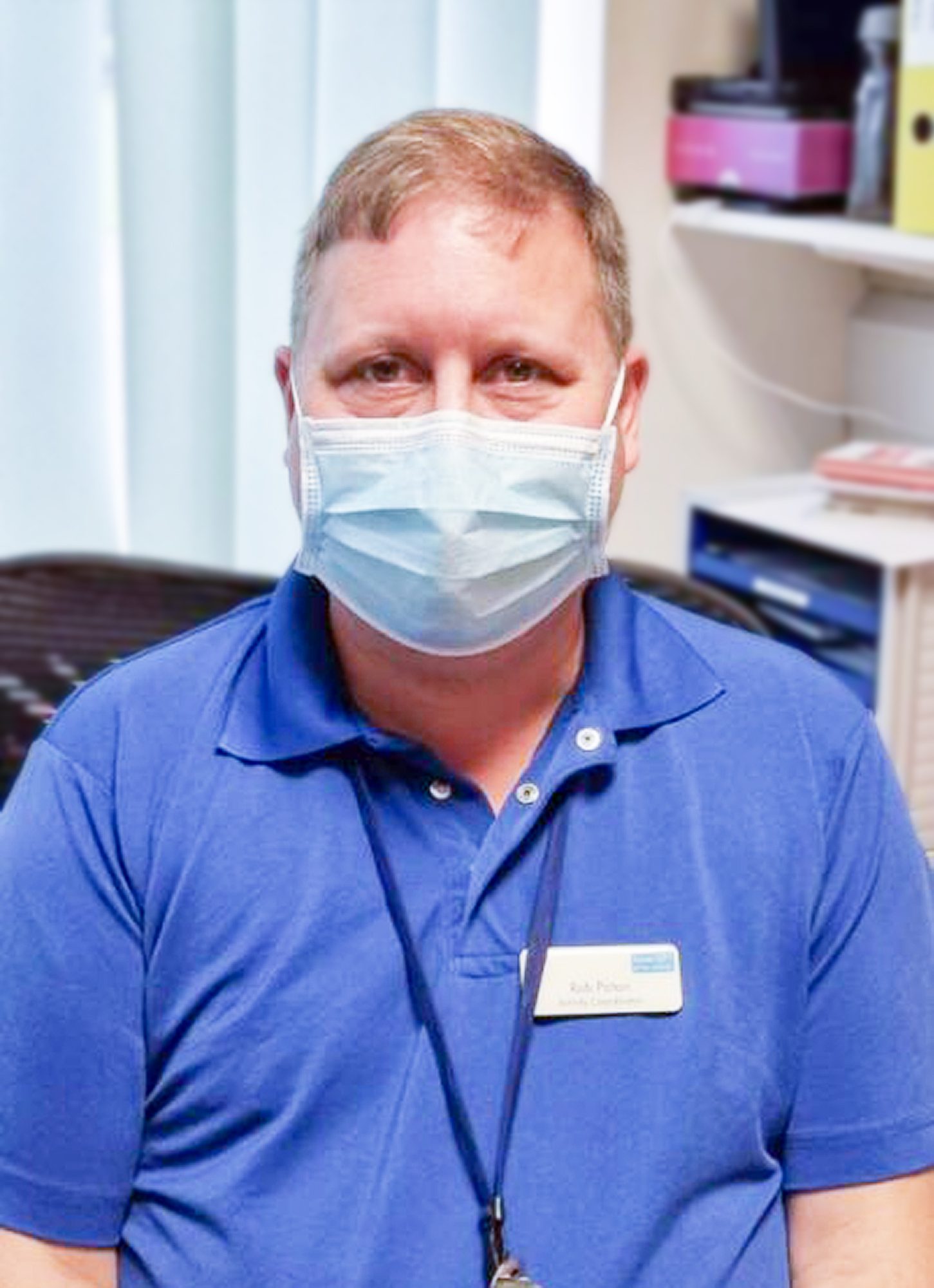 At RNNH care home in Bournemouth, much-loved Activities Coordinator Robert Paton goes above and beyond to provide fun and engaging activities for residents to help keep them active and positive. Di Rann, whose mother and mother-in-law have both been residents at the home, was so appreciative of Rob's efforts, she nominated him for a local award.
Rob, who has been Activities Coordinator at RNNH for six years in April, was shortlisted for the 'Proud to Care Awards', run by the Bournemouth Echo and in association with BCP Council. He had no idea he was nominated until the Bournemouth Echo got in touch to let him know he was in the top three to win the award. This was thanks to a heart-felt nomination Di had written, which read:
"The last year has been so difficult for care home residents, many of whom have had contact with their families severely curtailed, and Rob's tireless efforts to keep the residents' morale up has been amazing. He is very aware that some residents have felt cut off and lonely without regular face to face family contact, and definitely goes the extra mile to ensure everyone feels included in activities, even if the resident may at first feel reluctant to join in.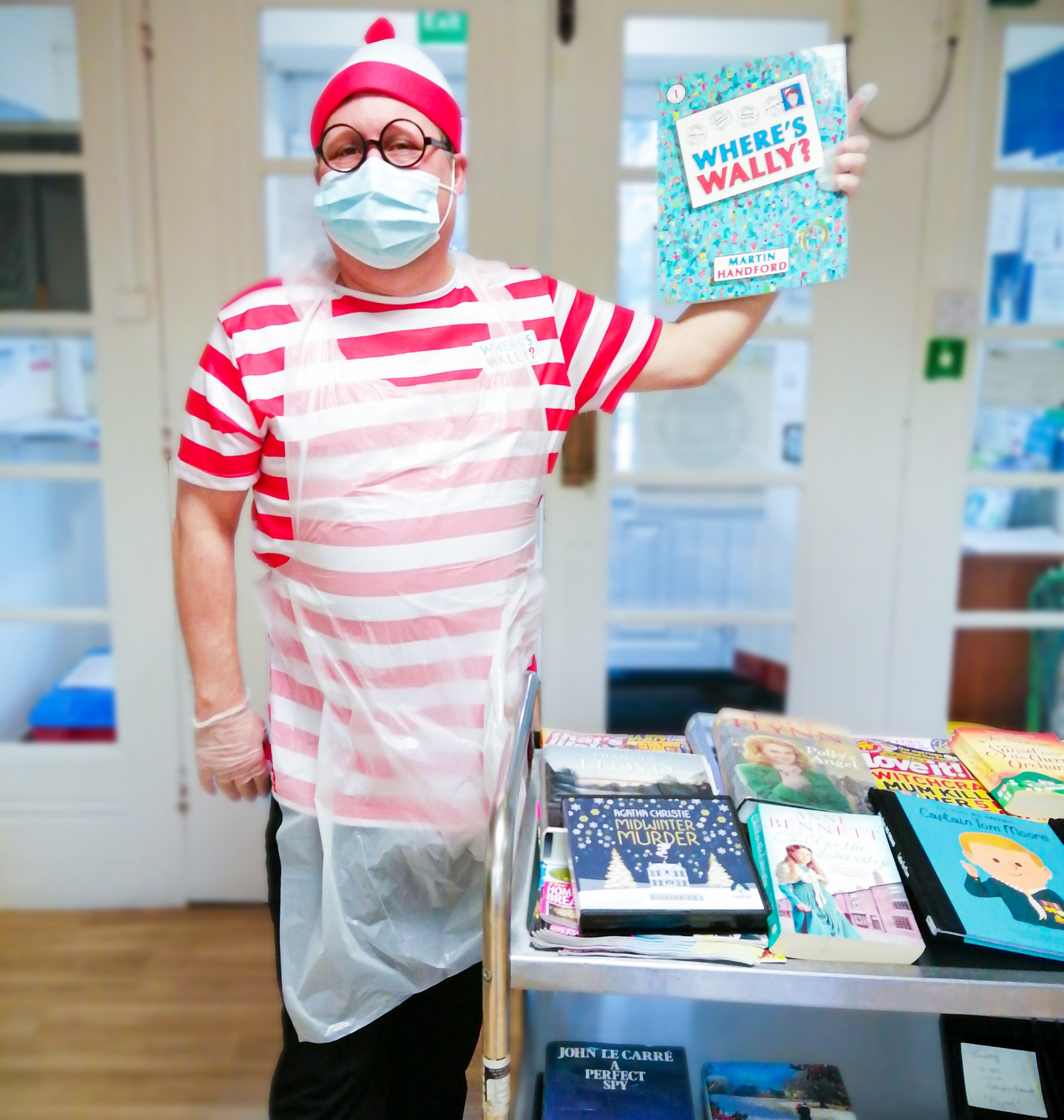 "During the lockdowns, he has even turned his hand to hairdressing. I am pleased to highly recommend him for this award based on my personal knowledge of his role at Retired Nurses National Home, where my mother was a resident for many years, and where my mother-in-law is now a resident, having moved there back in January."
Although Rob wasn't the overall winner, he is incredibly touched to have been nominated. "I was delighted to be nominated and shortlisted in the final three." he told us.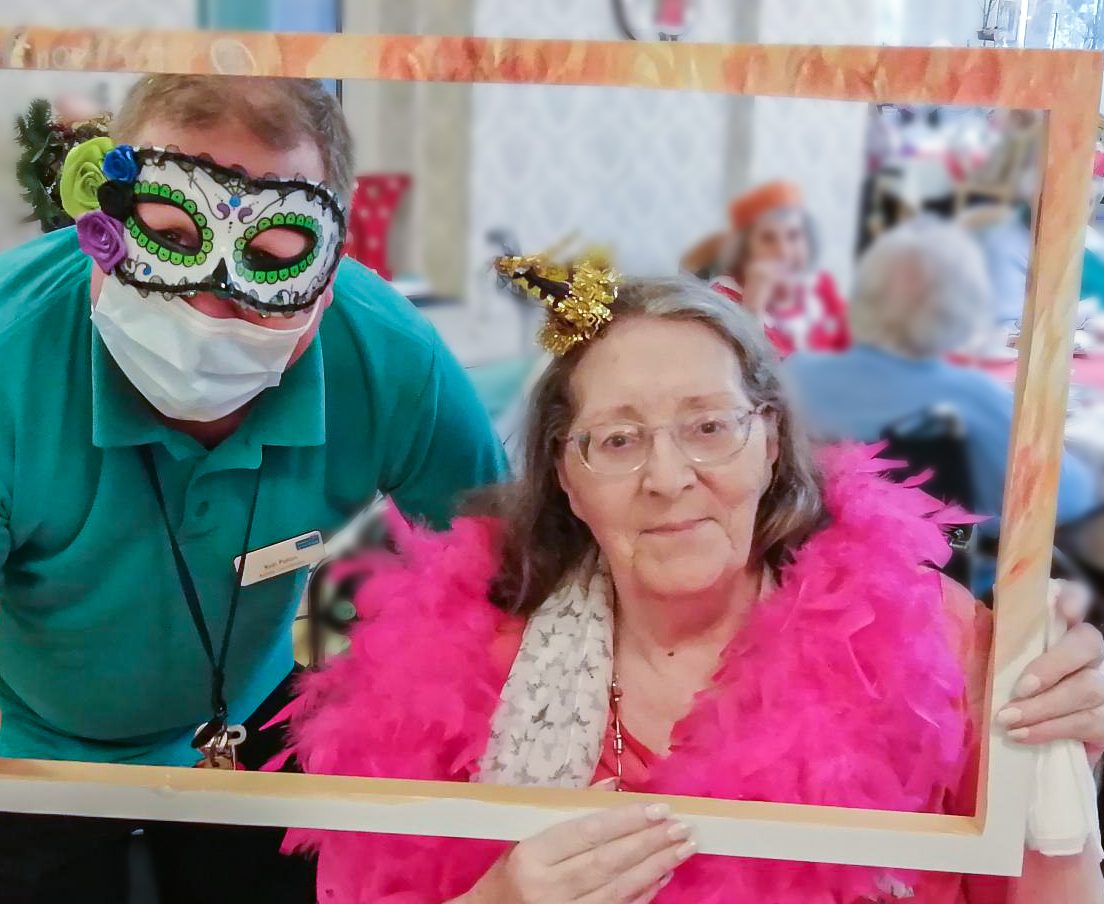 "I found out a week before it was published in the Bournemouth Echo and I was both shocked and moved. I have known Di for many years while her mother and mother-in-law have been residents and we have always got on well. It makes me happy that she recognises how much love and care I put in to all the activities I organise for residents."
Residents at the home saw the nomination in the Bournemouth Echo when it was announced and were very proud that Rob made the top three.
Rob said: "Some of the residents saw it in the paper and were very pleased and congratulated me. I'm just glad to be able to work for an organisation with so many great colleagues and residents."
If you would like to find out more about RNNH care home, call 01202 396 418 or email enquiries@fote.org.uk.