Residents across our care homes enjoyed a fun-filled month, whether it was April showers or sun! Here's a look back at some highlights from April.
Kind donation helps Bernard Sunley care home residents get interactive
At our Woking care home, Bernard Sunley, residents have been enjoying a new, interactive pastime thanks to the generous donations and fundraising efforts of two husbands and a grandson of former residents.
Read how the new interactive Rainbow Table is supporting residents living with dementia.
Redcot Dementia Champion shares her story  
Lana Boneva, the Dementia Champion at Redcot care home in Haslemere, is exceptionally passionate about her work and supporting residents living with dementia.
She shared her work, what motivates her in her role as Dementia Champion and how supporting residents with dementia soon became her calling. Read Lana's story here.
Easter joy across our care homes
Across our care homes, everyone had a wonderful time enjoying the Easter bank holiday.
There were lots of delicious sweet treats, themed activities, and extravagant lunches over the holiday weekend. RNNH care home residents used their creative talents to make a special mood board, using words that remind them of spring and Easter.
Redcot residents celebrate National Day of Happiness
To celebrate National Day of Happiness, residents at our Haslemere care home shared some of the things that make them the happiest.
Some of our favourite responses included: "Crosswords and chatting with my friends at Redcot", and "Plenty of money to travel the world with, plus chocolate!"
Read more about Redcot care home here.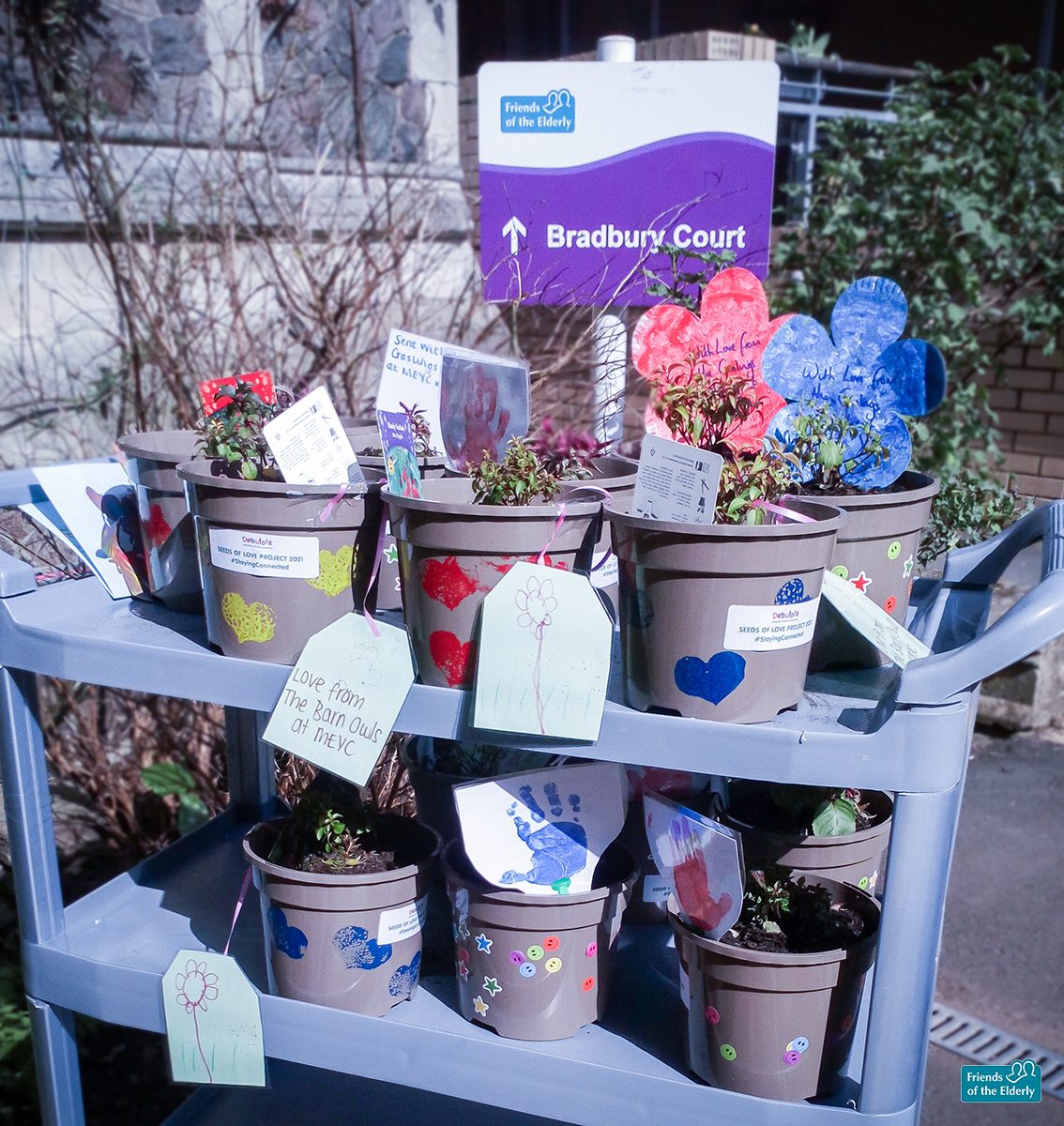 Generous donation delights Malvern residents