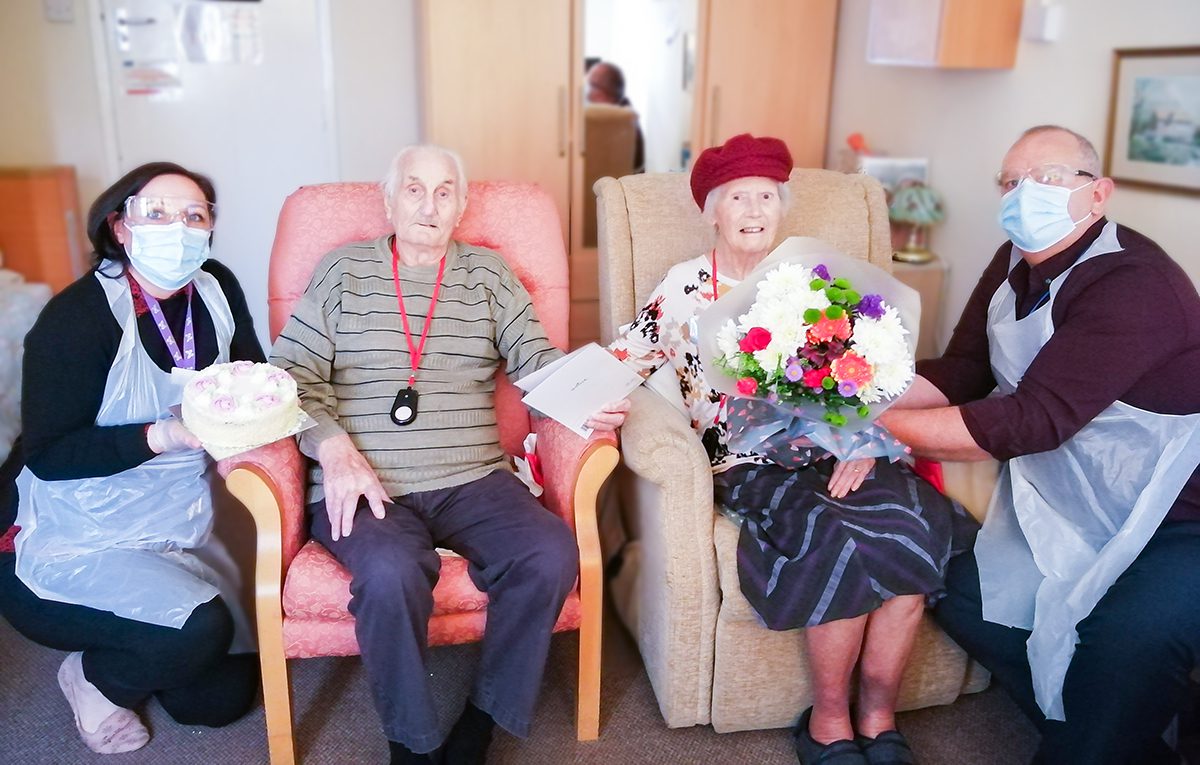 Love was in the air at our Bournemouth care home! Not only did residents at the Retired Nurses National Home (RNNH) enjoy special Valentine's Day celebrations, but a couple who live at the home celebrated an incredible milestone – their 65th Wedding Anniversary!
Married on February 11th 1956, Len and Delia Butler first met whilst waiting for a bus to Boscombe that very year. According to Len, he knew Delia was 'The One' the moment he saw her.
To mark their special anniversary, Care Home Manager Alan Johnston and Office Manager Caroline Gulen presented Len and Delia with flowers, a cake and cards. The happy couple also received lots of cards and flowers from family and loved ones.
On the morning of their anniversary, Delia was asked what their secret to a long and happy marriage is. She smiled and replied: "There must be give and take with each other".
Both Len and Delia have lived happily together at RNNH care home for two and a half years. Alan, Manager at RNNH, shared some heart-warming anecdotes about the couple:
"It is a delight caring for Delia and Len. They are both so grateful for everything that we do for them and are totally devoted to each other.
"They tell each other how much they love one another every day. Len always gives Delia a kiss first thing in the morning and at night. He is a true gentleman and will always wait until Delia is ready in the morning before sitting with her. At mealtimes he checks that everything is in place for her before enjoying his own meal.
"Delia listens to Len but it is clear that she has the final say! They both clearly understand each other and love each other dearly."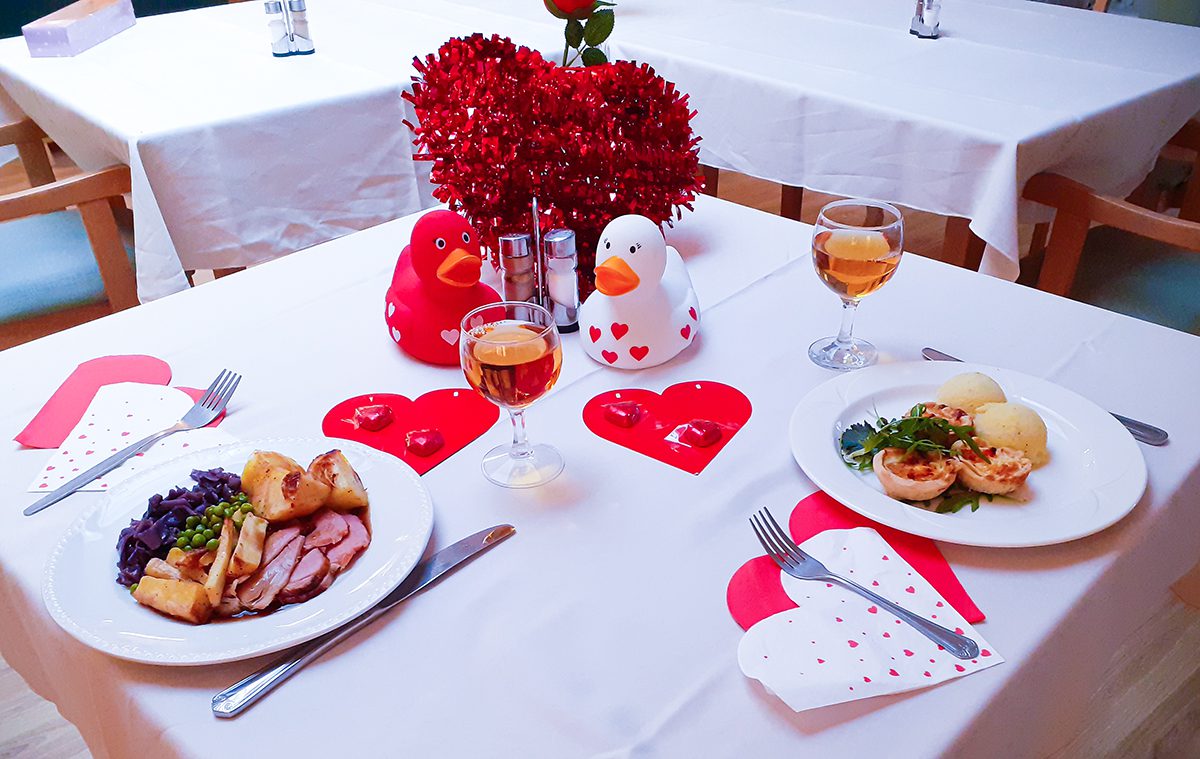 Alongside the happy anniversary celebrations, the team at RNNH made sure residents enjoyed a special Valentines weekend. The highlight was a delicious three course meal served in the beautifully decorated dining room at the home.
RNNH care home in Bournemouth is staffed by a well-trained and compassionate team. They provide a range of tailored services, including residential, dementia and respite care. Find out more.