July was a busy time at our care homes, with plenty of opportunities to enjoy the sunshine, take part in activities and celebrate. Here are some of the key highlights from the last month:
We are now COVID-WISE as visitors are welcomed back to homes:
During the height of the pandemic, we closed our care homes to non-essential visitors for nearly four months to protect residents and staff. From July, our care homes are now able to have family and loved one's visit.
Strict procedures are in place and we have also built gazebos with partitions to make visiting as safe as possible. We are delighted everyone can be reunited without significant risk to residents. There have been a lot of happy tears – from residents, relatives and staff.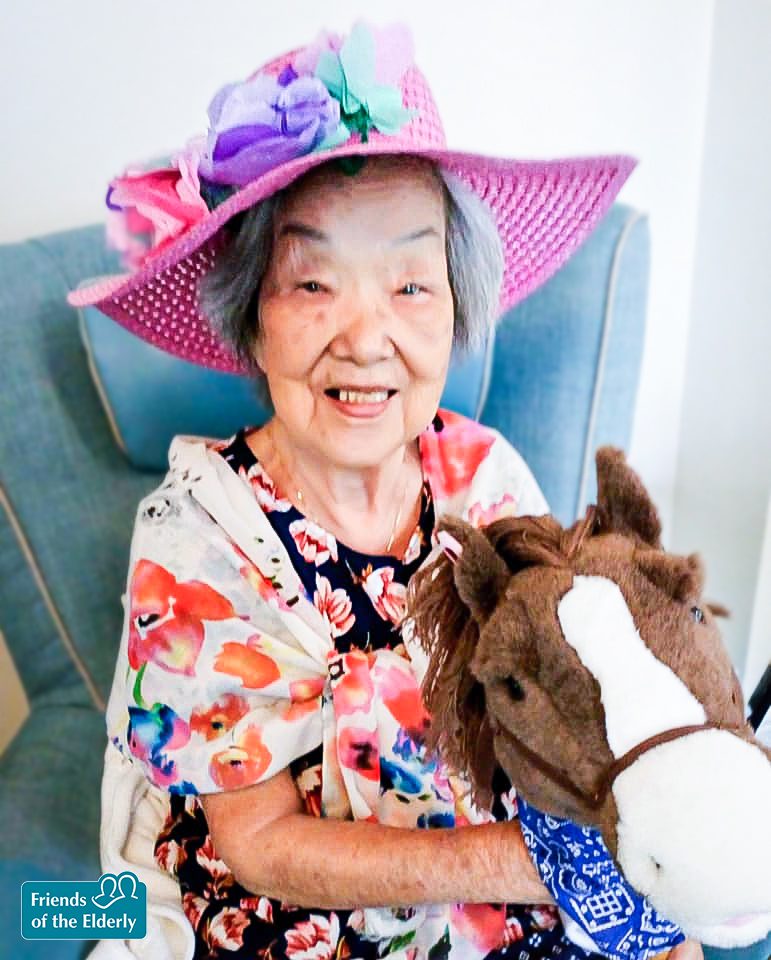 Glitz and glamour as Coulsdon residents enjoy the Royal Ascot
They couldn't go to the races, so staff organised a special Royal Ascot day for residents at Orford House care home!
Residents dressed to impress and watched the races on TV, placed bets to win prizes and enjoyed a glass of bubbly.
A surprise visitor delights at our Oxfordshire care home
Residents at The Old Vicarage care home in Oxfordshire were delighted when an especially fluffy new friend visited them at the home.
MJ is the Activity Coordinator's adorable pup. He had a great day being cuddled and given treats by residents.
Haslemere resident celebrates 95th birthday
Happy Birthday Joan!
She recently celebrated her 95th birthday at Redcot care home in Haslemere, Surrey. Staff made sure Joan had a wonderful day filled with lots of presents, cake and plenty of fuss!
Woking care home displays uplifting supporter messages
Staff at Bernard Sunley care home have set up a 'Message of Support wall' using your uplifting messages and letters they have received over the last few months. A lovely pick-me-up for residents and staff.
Find out how you can send your own supportive message to our residents and staff. 
Luton residents enjoy the tastes of China, Canada and more!
Residents at Little Bramingham Farm care home have been served up a treat, as their talented chef has prepared a new themed meal each week.
The lunches have so far included Chinese, Canadian, French and English recipes. We can't wait to see what other culinary delights are served up in August!
Our care homes are now open to admissions, offering dementia, respite and residential care provided by a highly skilled and compassionate team. To find out more email enquiries@fote.org.uk or call 020 7730 8263.