Would you like to send a Message of Support to our older people?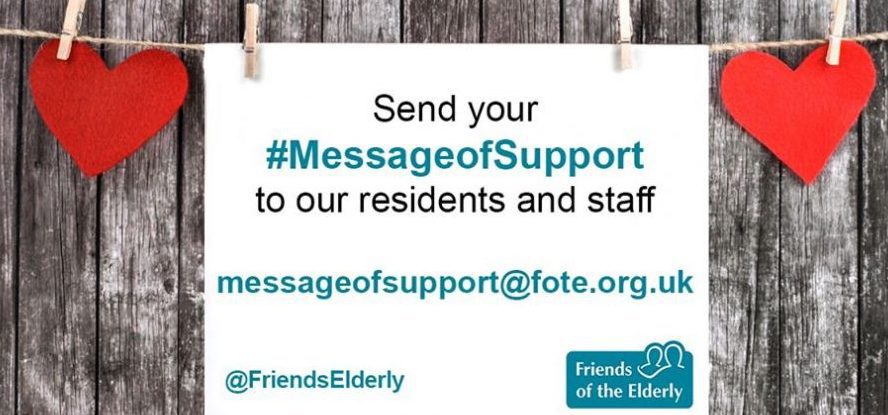 Send a #MessageofSupport to our residents and staff at our services at this time of isolation.
In March 2020, we had to take the very difficult decision to close our care homes to non essential visitors as well as closing our day care services. This was due to the continuing Coronavirus outbreak and thinking about the safety of our residents and staff. This meant that the our care home residents started missing their usual interaction with their loved ones or relatives, local community, school children as well as our lovely volunteers who cheered them up every day. This is also the same for our befriending and day care service users who live alone in their own homes.
We are thankful and overwhelmed by the offers of support which we have received from members of the public.
To capture all of this wonderful positivity and since we don't have any opportunities for volunteering at the moment,
we would like to share your messages to our service users. (See below for  previously received messages)
Share your own message of encouragement, an inspiring quote, your child's painting or your favourite joke on social media using

#MessageofSupport

 or you can email it to us on

messageofsupport@fote.org.uk

.
Visit us on Facebook and Twitter to stay up-to-date with all our latest news and stories.