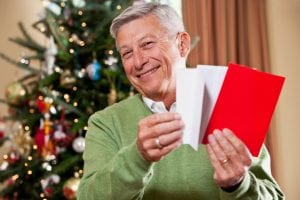 This Christmas, help us support older people by saving and sending us your stamps!
It's really easy to do, just cut or tear them from the envelope leaving approximately 1/2cm of paper around the stamp. Please put foreign stamps in a separate envelope as we get more money for them.
Sending your stamps
Please send your stamps to Friends of the Elderly Stamps, P.O. Box 6198, Leighton Buzzard, Beds, LU7 9XT.
Thank you!
If you're interested in other ways to support our work, find out more about fundraising for us.