By volunteering for us you can give something back to your community, learn valuable new skills, and make new friends. Our volunteers get as much out of the experience as the older people and communities they help.
We offer many volunteering roles within each of its services.  These Volunteering Opportunities are a few examples of how you can support older people in our services.  However, if you have any other talents or skills, please let our manager know and we'll do our best to incorporate them into our homes/services.
Our homes provide care for older people tailored to their individual needs. We pride ourselves on the warmth and friendliness of our homes and every resident is part of the family. FotE volunteers offer friendship and also support residents in other ways.
To find out more please contact the manager of your nearest home, for full details of all our homes click here.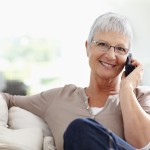 Phoning Friends
This telephone befriending service offers a lifeline to isolated and lonely older people. By making regular phone calls to our clients volunteers develop friendships and help improve the quality of lives and well-being of older people.
To find out more please contact the Phoning Friends manager or click here.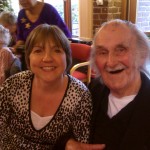 Visiting Friends
Friendship is a precious commodity that can seem scarce as we get older, especially if you're living alone. Our volunteers befriend isolated older people living in their own homes and by organising group events or coffee mornings in sheltered housing schemes.
To find out more please contact the Visiting Friends manager or  click here.
Or if you're looking for a volunteering opportunity for your organisation, find out more about the Employer Support Volunteering Scheme, just click here. 
Download our Volunteers application form and become a Friends of the Elderly volunteer today.