Stunning care home in Bournemouth is set amongst beautiful gardens.

All bedrooms a bright and airy with en-suite bathrooms

Good range of communal areas, including a cosy lounge and an attractive and spacious dining room.

Unrestricted visiting - friends and family are always welcome to visit – and can share a meal, sit in the gardens or join in with activities

Great choice of delicious meals freshly prepared by professional onsite cooks who create high quality, tasty, seasonal menus - "The food's wonderful… really first class."

Good pastoral links - Services held in the home's chapel and solid relationships with local clergy and a priest who can visit the home for communion.

Fully equipped hair salon with additional beauty treatments if required

Regular resident and relative meetings.

Extensive active social calendar including movie nights, arts and crafts, cake making and baking, exercise groups, family days in the gardens, flower arranging, excursions, a gardening club etc. "There's always something going on."

Dementia Unit - staffed by a specially trained care team providing dementia-focused care.
Respectful, kind and caring.
I am so full of gratitude for the love, care and attention you provide for my grandma.
Contact Us
If you would like to speak to us about any aspect of finding a care home or would like to book an appointment over the phone, please call us on:
 01202 396 418 (Care home)
  020 7730 8263 (Central office)
A dedicated, well-trained and compassionate team
Perfect, couldn't be better. They (staff) are always friendly and always helpful.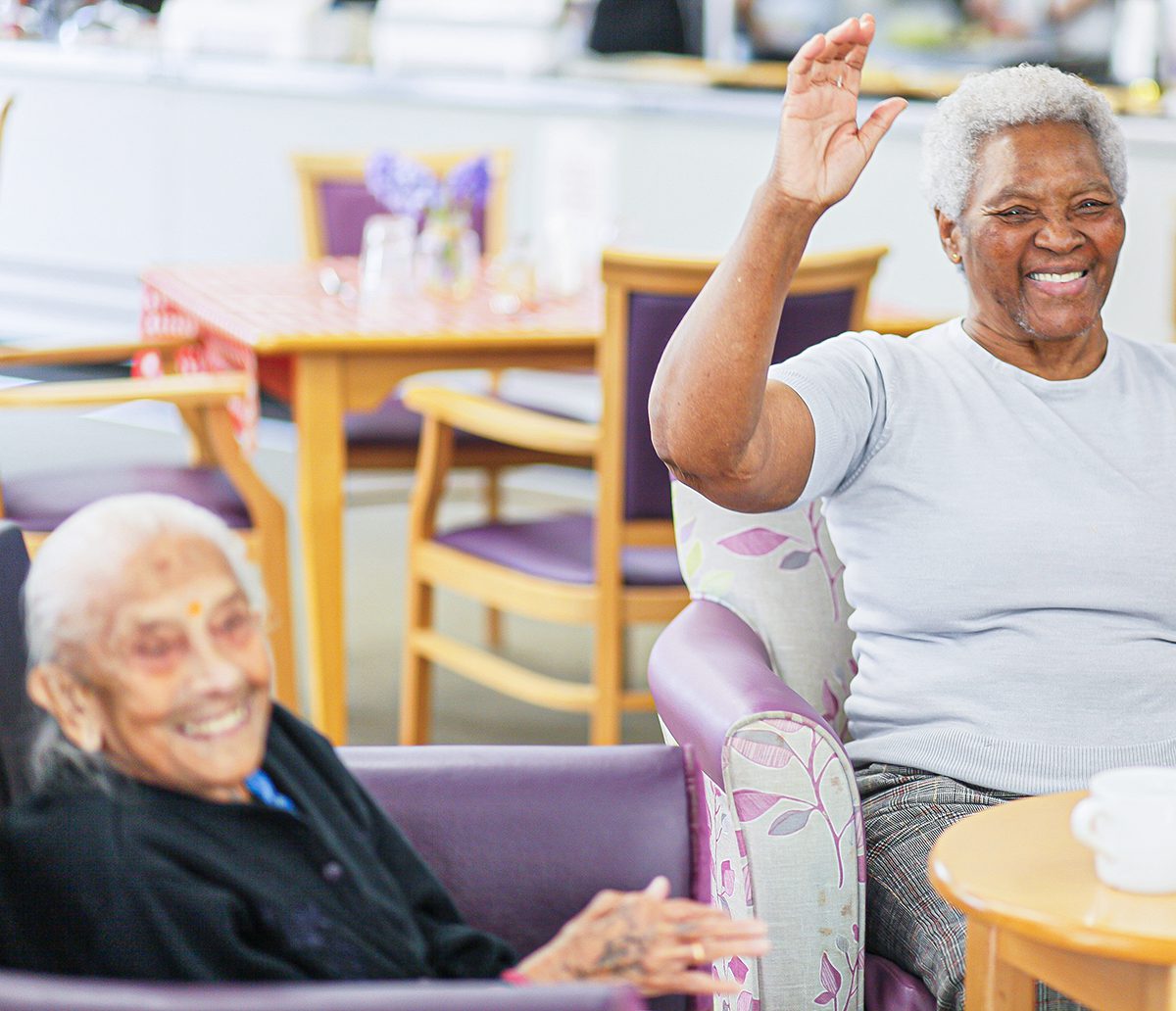 Why choose Friends of the Elderly?
We have been helping older people remain independent with dignity and respect for over 100 years
We put people at the heart of all we do
We are a charity- not for profit
We are a family and residents and staff are part of that family
We have organisation wide implemented Dementia Education Programme to enhance the quality of our residents' lives
All our care homes can accept people with dementia
We have staff who have worked with us for a long time – many over 20 years
We have been supported by the Royal Family for over 60 years. Her Majesty The Queen is one of our patrons and Her Royal Highness Princess Alexandra has been our President since 2005.