About The Old Vicarage, Wallingford
The Old Vicarage is a home beautiful, purpose-built care home providing a range of specialist care

Dementia Unit - staffed by a specially trained care team providing dementia-focused care

Wide a range of open communal areas, including a cosy lounge and a bright and airy dining room, a fully equipped hairdressing salon with additional beauty treatments if required

The extensive activities calendar including movie nights, coffee mornings, arts and crafts, baking, a book club, musical events, game afternoons etc. "I get involved with all the activities here, other than the church."

Open and flexible visiting - Friends and family are always welcome at any time – they can join for a meal, take part in activities or just spend time sitting in the garden.

Delicious, nutritious, high quality meals are freshly prepared by the onsite cooks

Wide range of seasonal menus - A wide range of tasty snacks and fruit are always available in between meal times
I am safe. It is absolutely safe here and I often go for a walk in the gardens too and I feel safe. I have been sick in the night. They come round quickly and look after me.
Contact Us
If you would like to speak to us about any aspect of finding a care home or would like to book an appointment over the phone, please call us on:
 01491 651 429 (Care home)
  020 7730 8263 (Central office)
Extremely kind and compassionate team
They (care staff) often go out of their way for the residents. Even the domestic staff stop and help.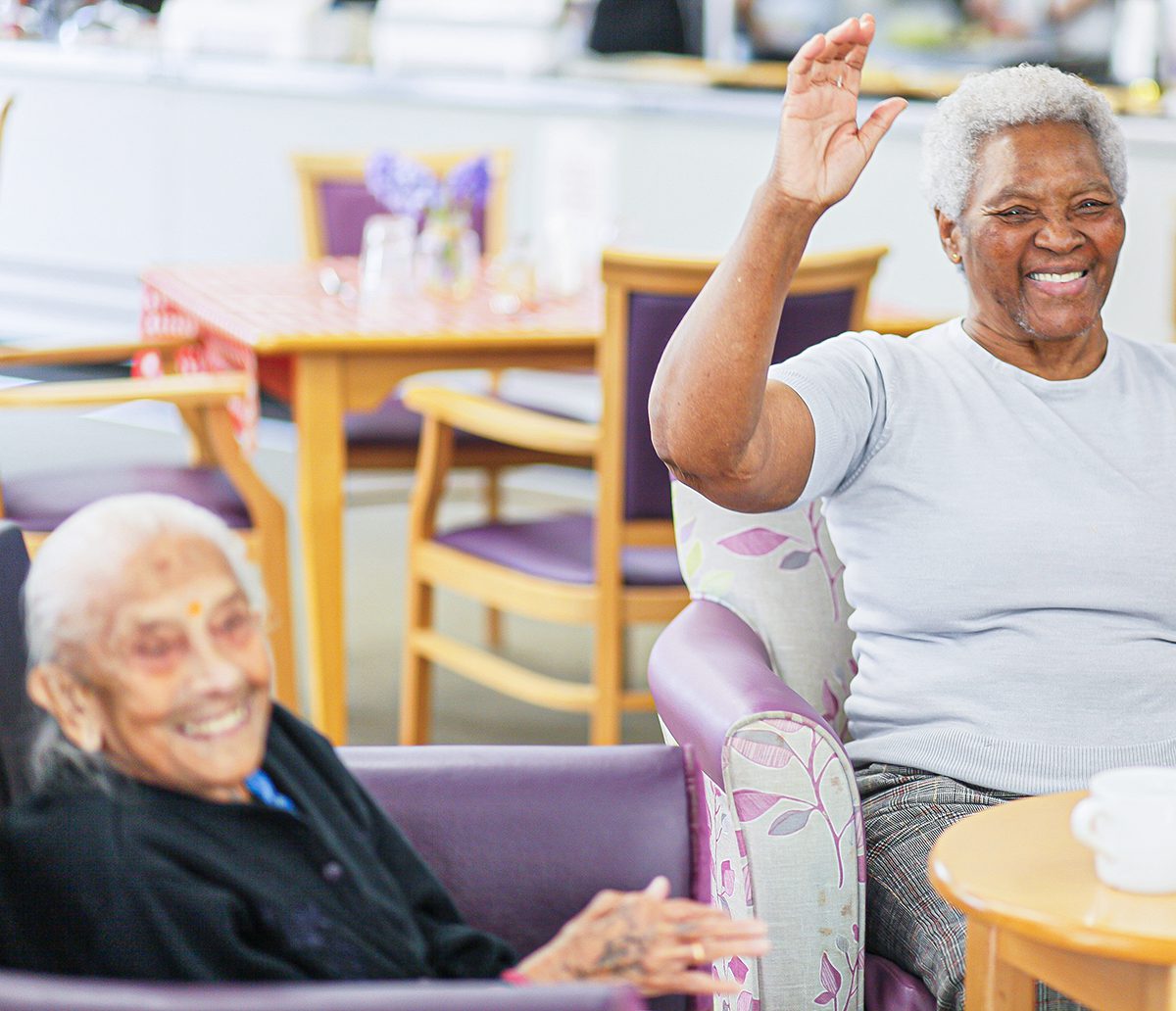 Why choose Friends of the Elderly?
We have been helping older people remain independent with dignity and respect for over 100 years
We put people at the heart of all we do
We are a charity- not for profit
We are a family and residents and staff are part of that family
We have organisation wide implemented Dementia Education Programme to enhance the quality of our residents' lives
All our care homes can accept people with dementia
We have staff who have worked with us for a long time – many over 20 years
We have been supported by the Royal Family for over 60 years. Her Majesty The Queen is one of our patrons and Her Royal Highness Princess Alexandra has been our President since 2005.