Overlooking beautiful, mature gardens, surrounded by countryside with magnificent views of the South Downs

Beautiful grounds have been developed over the years by many residents who have a keen interest in gardening

Spacious, light and airy rooms all with have en suite bathrooms. Dining room and a drawing room complete with a beautiful grand piano

Safe and secure environment - "This is my home now and I feel as safe as I did at my family home, if not a bit safer."

A unique, tranquil setting. Cosy and sunny 'Blue' room

Wide and varied choice of nutritious and delicious food

Resident kitchens for making refreshments

Fully equipped hairdressing salon – and additional beauty treatments can be arranged
Exceptional standards of cleanliness
It's always lovely and clean, and when I ever think I need my room to have extra attention, the cleaning staff are there the next day, I have a sign I can hang on my door to request an extra clean, they're great.
Contact Us
If you would like to speak to us about any aspect of finding a care home or would like to book an appointment over the phone, please call us on:
01428 644 637 (Care home)
020 7730 8263 (Central office)
I'm always in control, although the staff work here, they always make us feel that they are visiting our home, which is really nice.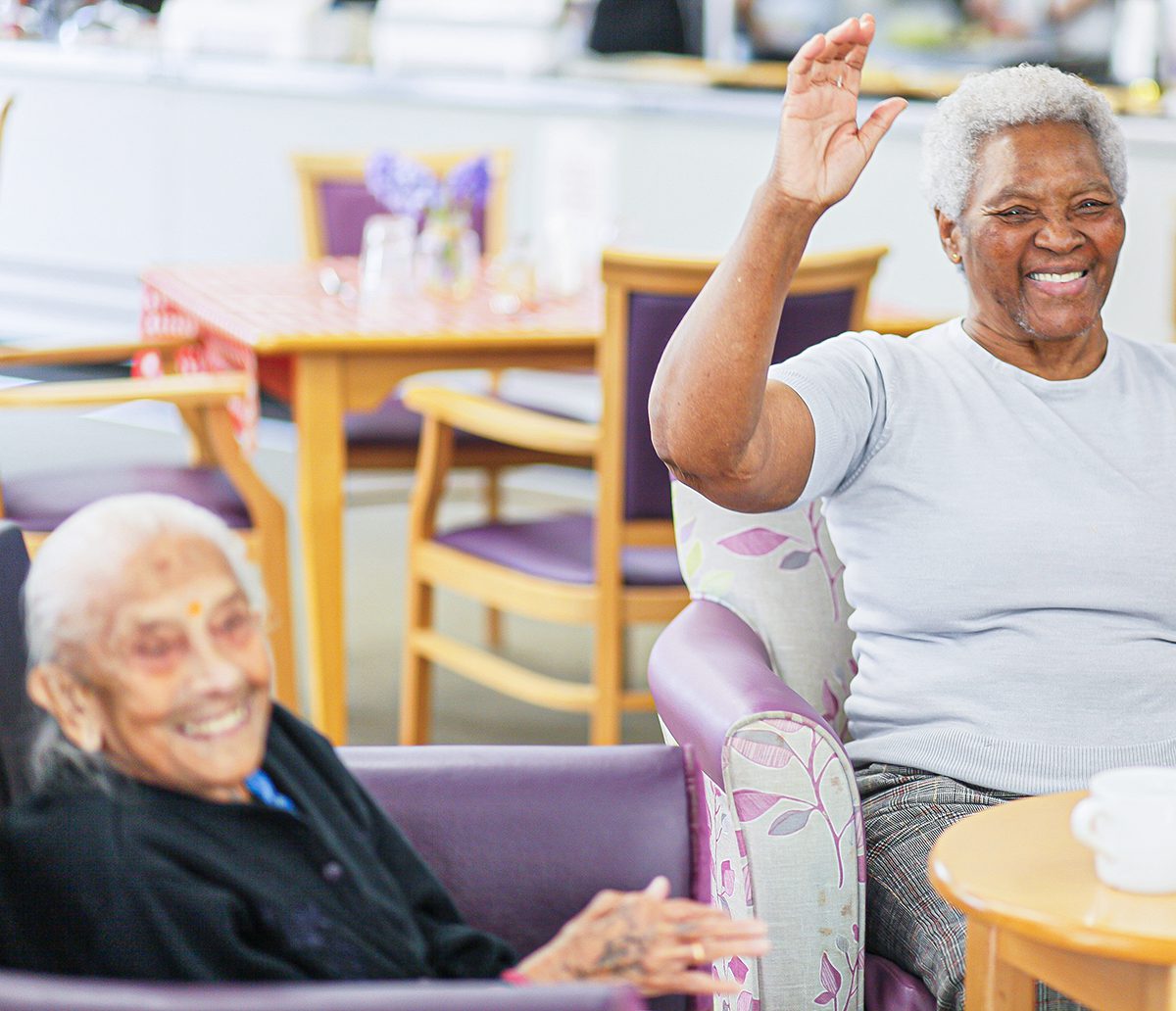 Why choose Friends of the Elderly?
We have been helping older people remain independent with dignity and respect for over 100 years
We put people at the heart of all we do
We are a charity- not for profit
We are a family and residents and staff are part of that family
We have organisation wide implemented Dementia Education Programme to enhance the quality of our residents' lives
All our care homes can accept people with dementia
We have staff who have worked with us for a long time – many over 20 years
We have been supported by the Royal Family for over 60 years. Her Majesty The Queen is one of our patrons and Her Royal Highness Princess Alexandra has been our President since 2005.