About Friends of the Elderly Malvern, Malvern
Malvern homes are dedicated to offer different types of care – residential care, nursing care and dementia care. Three dedicated homes on one site – Perrins House, Bradbury Court and Davenham with three dedicated managers.

You may move between Davenham, Bradbury Court and Perrins House as your needs may change so that you can be in the home that keeps you as independent as possible while meeting your needs. This avoids the need for you to find a new home while also offering consistency and maintaining an already well established relationship.

Situated in historic, picturesque and beautiful grounds overlooking the Malvern Hills

Bright and airy lounges, spacious dining rooms, cosy sitting rooms and sun room

Active social calendar - wide variety of activities, seated exercise classes, quizzes, movie nights, visiting entertainment with trips out for a pub lunch or tea and cake - "I go to the musical activities. We had a pianist last Wednesday; they were very good."

Bradbury court, specialised in Dementia care, partnered with University of Worcester's dementia experts to implement Namaste care. "Namaste proves that something as simple as human touch has the power to make a very profound connection."

Extensive library, sensory garden and an onsite galleried chapel. Fully equipped hairdressing salon

Wide range of nutritious, delicious meals, alongside a range of snacks and fruit available in between meal-times
Professional and compassionate
Quite frankly everybody is marvellous, the whole team really look after me. When I feel worried about anything, I go into the beautiful garden to look at the trees, this calms me. I feel really safe.
Contact Us
If you would like to speak to us about any aspect of finding a care home or would like to book an appointment over the phone, please call us on:
  01905 388 720 (Care home)
  020 7730 8263 (Central office)
Trustworthy and dependable
Although I work here, I treat everyone like family, we all work together and support each other.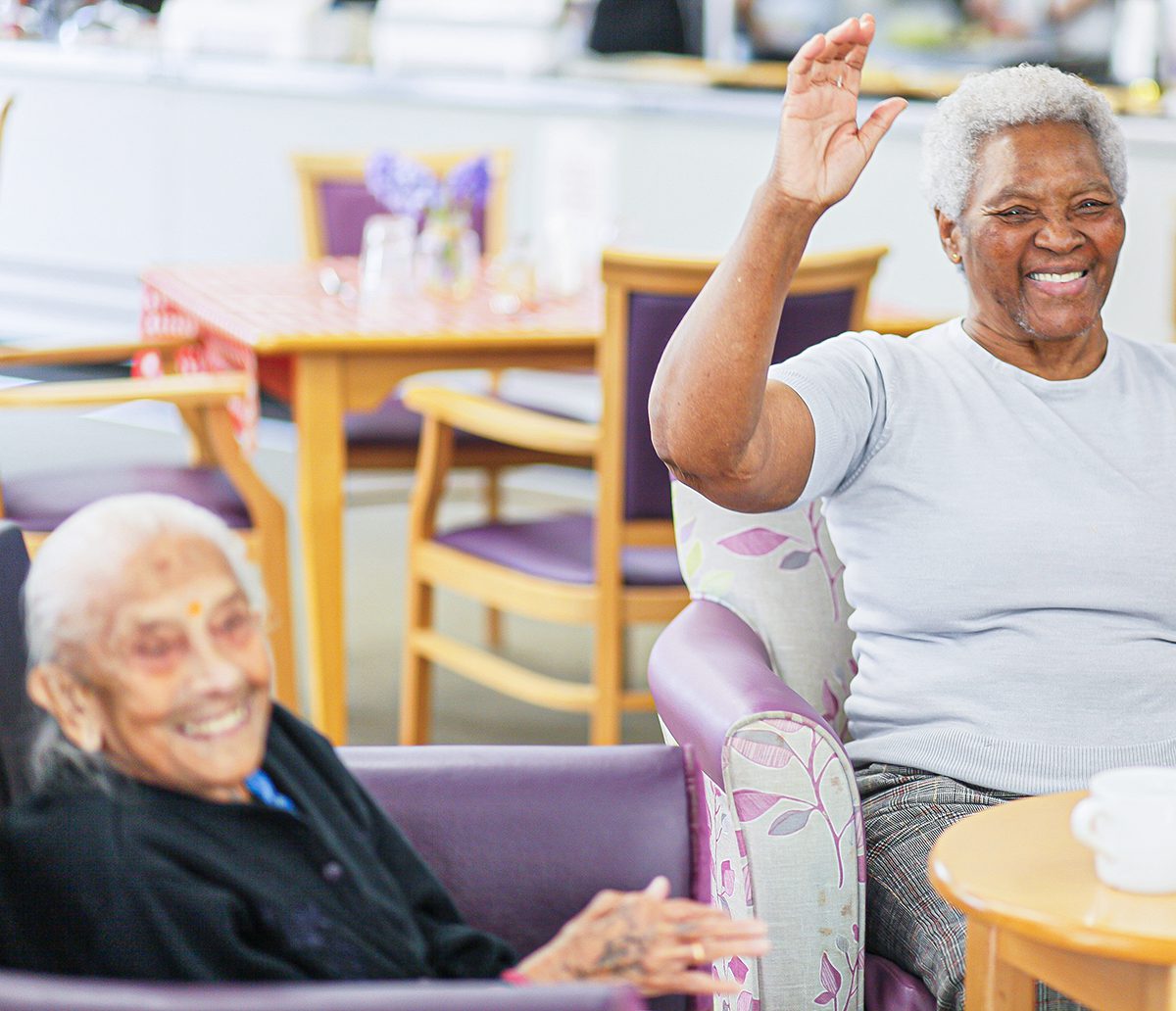 Why choose Friends of the Elderly?
We have been helping older people remain independent with dignity and respect for over 100 years
We put people at the heart of all we do
We are a charity- not for profit
We are a family and residents and staff are part of that family
We have organisation wide implemented Dementia Education Programme to enhance the quality of our residents' lives
All our care homes can accept people with dementia
We have staff who have worked with us for a long time – many over 20 years
We have been supported by the Royal Family for over 60 years. Her Majesty The Queen was one of our patrons and Her Royal Highness Princess Alexandra has been our President since 2005.