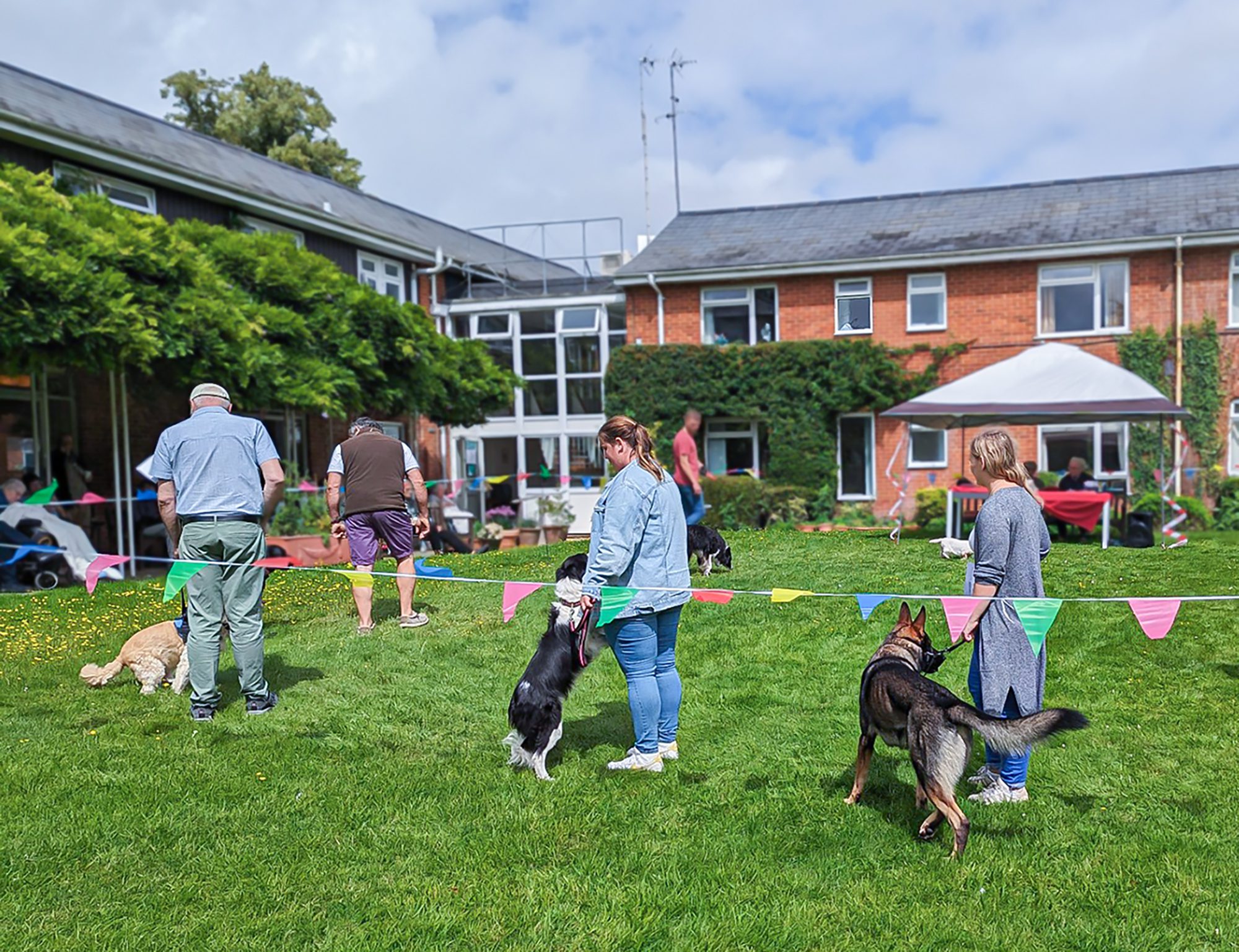 At our residential care home, The Lawn, in Alton, Hampshire, the residents had a 'paw-fect' day enjoying the home's first ever Dog Show. Ten dogs of varying breeds took part in 10 award categories, cheered on by residents, their families, friends and the care team.
Emma Cranstone, the Activities Co-ordinator at The Lawn, decided to arrange the Dog Show as the residents not only love animals, but frequently reminisce about pets they have loved during their lives. "We've never hosted a dog show before. Knowing how much our residents adore animals, I thought it would be great thing to do for them," said Emma.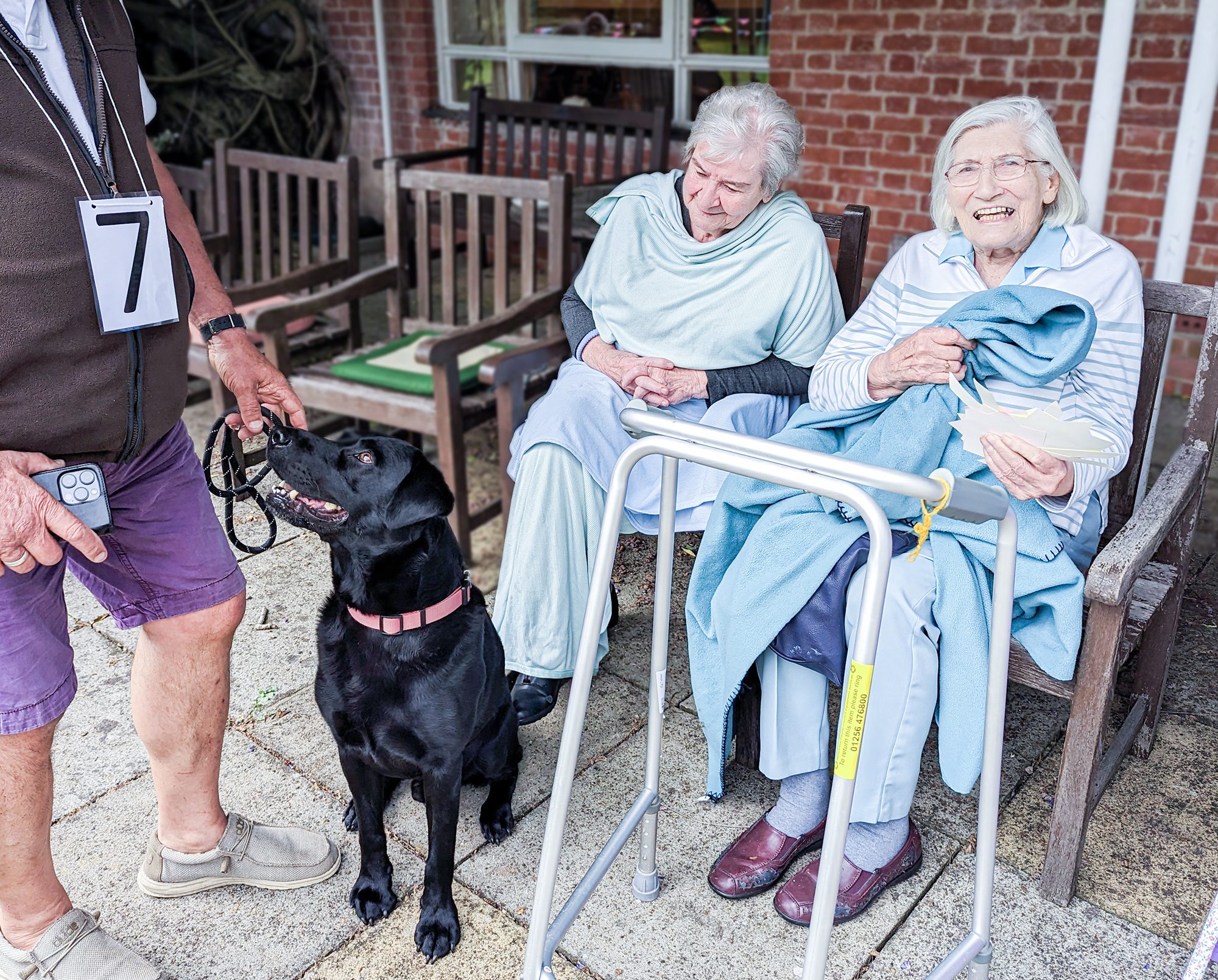 The Show Ring was set-up on the lawn outside the care home's dining area, "I thought this was the best place as our residents could, if they wanted, watch the dog show from the dining room and it was also a good wet weather option, as it has lovely big, dual-aspect windows, so they wouldn't miss any of the action," Emma continued. However, the weather was kind and the rain stayed away. Even though it was a warm day, there was a slight breeze, so taking no chances, Emma and the care team made sure the residents were warm outside with blankets and mugs of hot chocolate.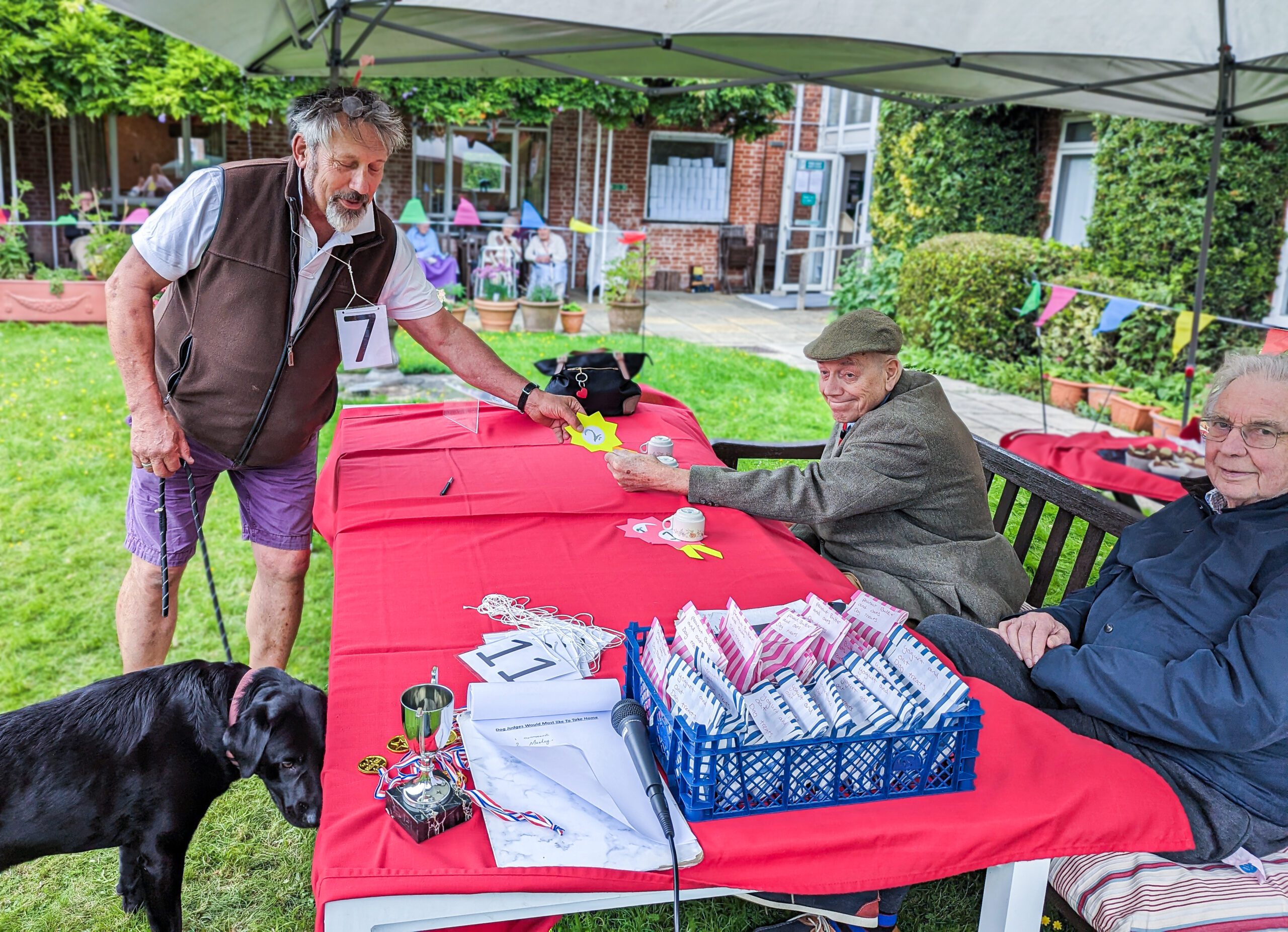 "We had 10 award classes. Waggiest Tail, Most Handsome Boy, Prettiest Girl, Best Behaved Dog, Naughtiest Dog, Best Rescue, Best Pedigree, Best Young Handler, Most 'Looks Like Its Owner' and Dog The Judges Would Like To Take Home. Then, of course, Best in Show," added Emma.
Two residents, Robin Collet and Alan Newman acted as Judges of the Dog Show and awarded hand-made  rosettes that the residents had made for first, second and third place in each category. "The dogs loved it," said Robin, "They were so excited to take part. They couldn't stop barking every time they came into the Show Ring."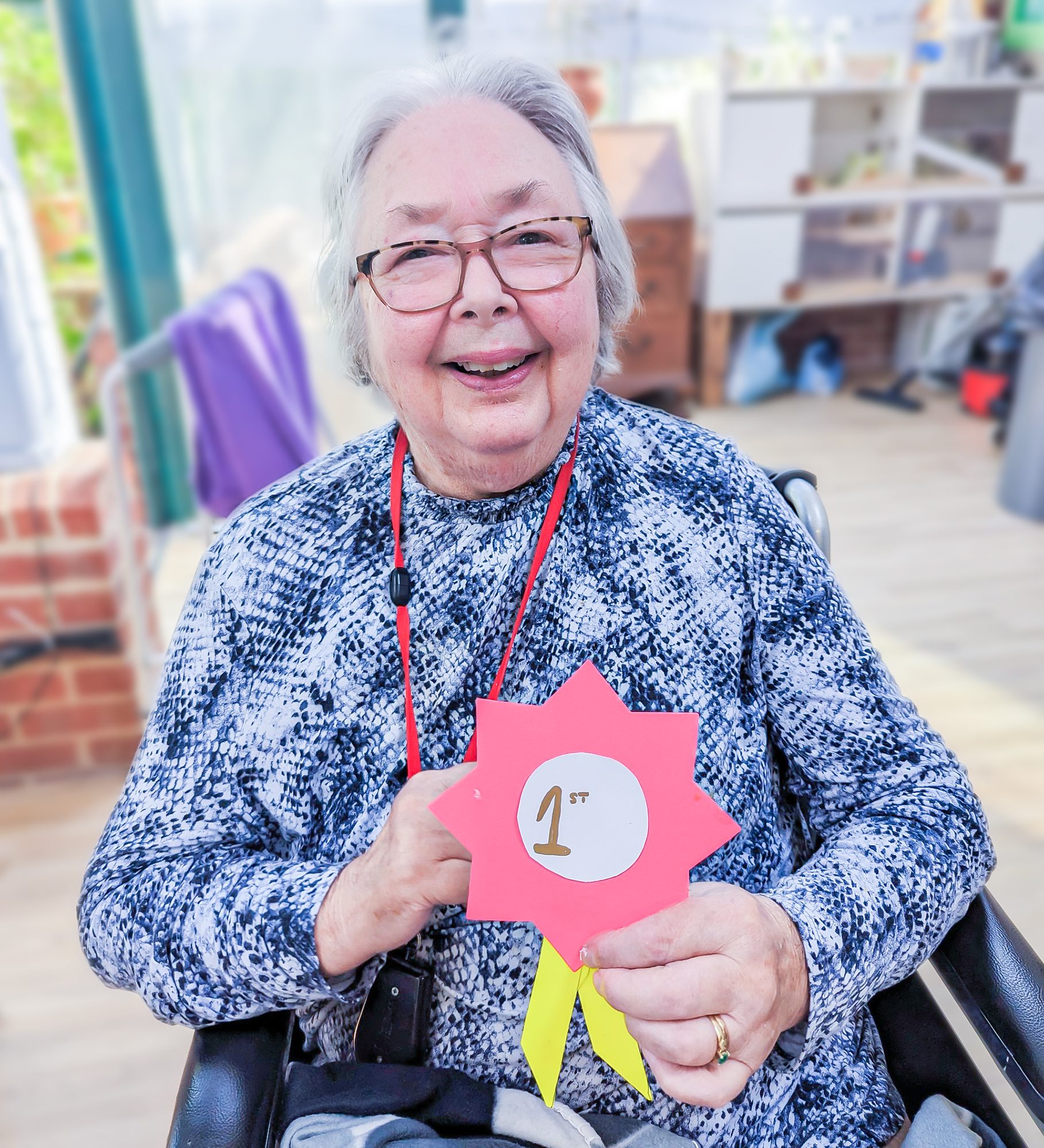 "All the dogs were great and such fun," continued Alan. "Robin and I were very fair with our judging, and depending on the category, made sure that every dog won a rosette."
Entrance fee to take part was £1 per dog, per category and the care home's catering team made a selection of tasty cakes and there was also tea and coffee available for the audience. "All the money we raised from the Dog Show went back into the Resident's Activity Fund," said Emma.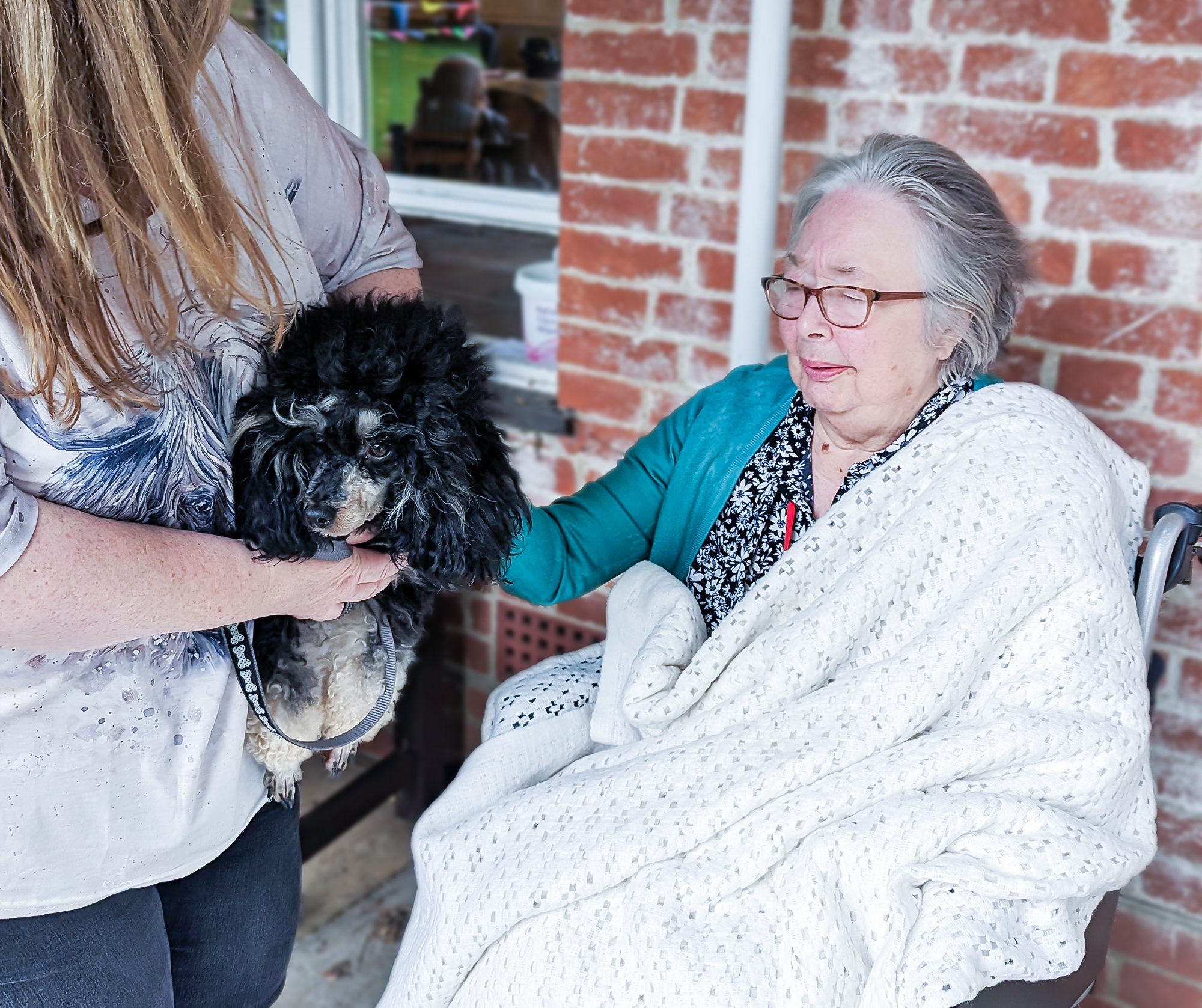 The winner of the coveted Best in Show prize was Packa, owned by one of the residents' sons, but no dog left empty 'pawed'. "Every dog received a special doggie bag full of doggie treats, and all the children who came along also received a medal from the Judges as well," said Alina Gutu, the Registered Manager at The Lawn.  "All the residents said that The Lawn's Dog Show was a fantastic afternoon, they thoroughly enjoyed it. So much so, they have asked us to do another Dog Show next year. The residents lovingly made the rosettes and doggie bags and even baked beautiful cupcakes complete with doggie faces. It was so successful; it will become a regular event on our activities calendar."
"Crufts started back in 1891, and our inaugural Lawn Dog Show took place in 2023. There may be 133 years between the two, but I bet ours was equally as fun and 'woofi-ful," concluded Emma.
Find out more about The Lawn care home by calling 01420 841 62 or emailing enquiries@fote.org.uk.