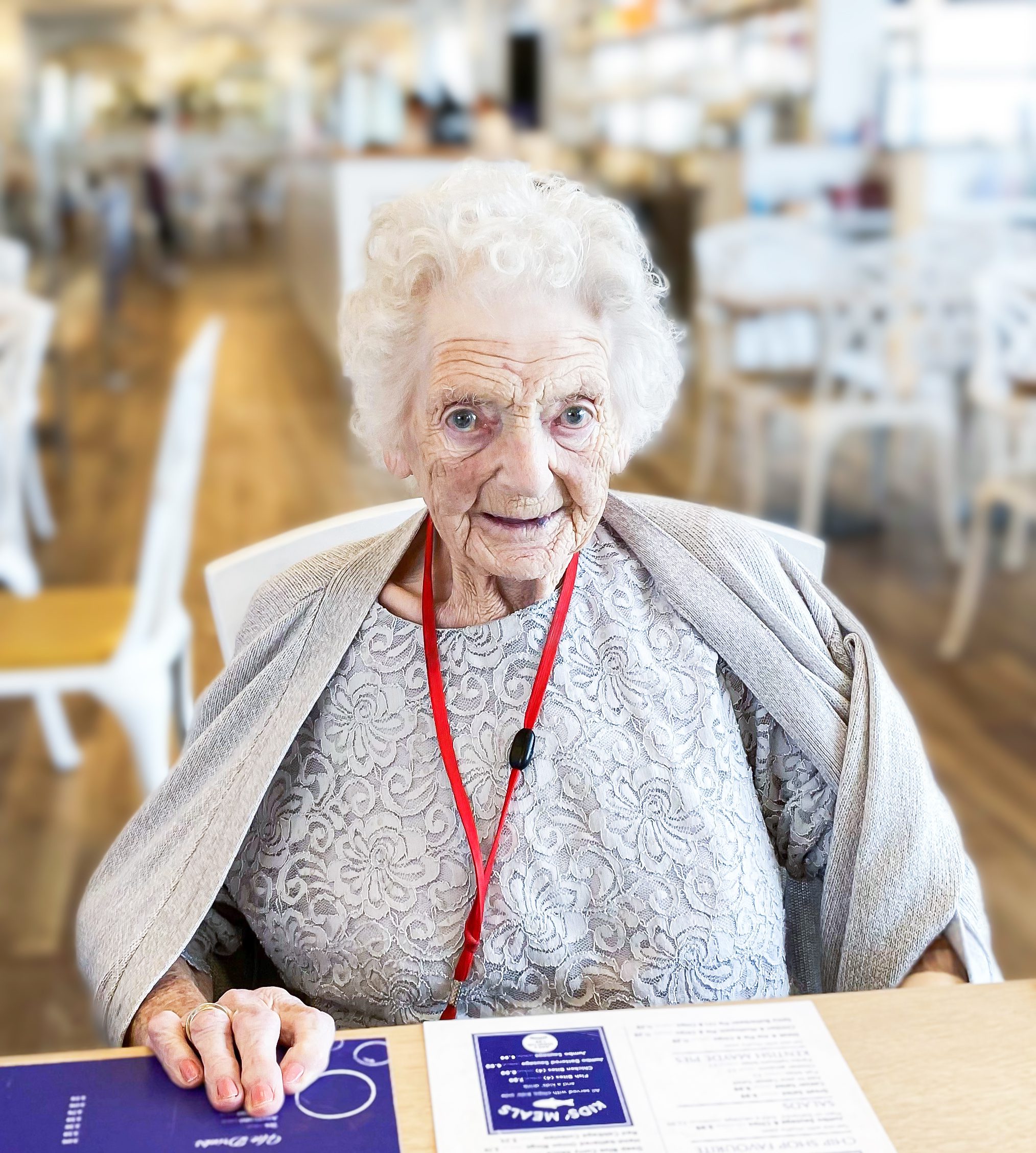 Prior to the sad passing of HM Queen Elizabeth II, the care team at Redcot care home in Haslemere pulled out all the stops to ensure two residents had a wonderful day celebrating their joint birthday. Christine Freeman and Zena Gay – 100 and 93 respectfully – share the same birthday although seven years apart, but both had an amazing day full of fun and surprises.
Christine and Zena have been residents at Redcot for three years and are both firm favourites with their friends and the care team. The ladies started their special days opening gifts and cards, but as their birthdays fell on 21st August, Christine had one very special delivery – her 100th Birthday Card from the late, HM The Queen.
Christine, who was born and raised in Acton, West London said: "Reaching 100 is quite an achievement, I don't feel this age at all. I've lived a lovely life with a wonderful family. At school, my favourite subject was Geography as I loved hearing about all the far and distant countries. However, when I was a child, travelling abroad wasn't as easy as it is today, so it was nice to picture different places. I was born in 1922 which was quite a year. The Wimbledon Tennis Championships began as the Centre Court was officially opened, Tutankhamen's Tomb was discovered and, believe it or not, the BBC was formed.
"I was a young lady when World War II started and I wanted to do my bit for 'King and Country.' I remember that King George VI remained at Buckingham Palace for most of the war, he was an inspiration to his people. I worked in a munitions factory, which might sound grim, but it's where I met my husband Samuel, so it wasn't all bad."
"I was born back in 1929 and I was in good company as it's the same year that actresses Joan Plowright, Audrey Hepburn, Jane Powell and Grace Kelly were born," added Zena.
Zena, is originally from Brentwood, but moved to Haslemere when she married her husband Michael in 1952. There she raised their two children, Nigel and Vivienne, and she is now a proud Grandmother to three grandchildren – Christopher, Robbie, Katherine.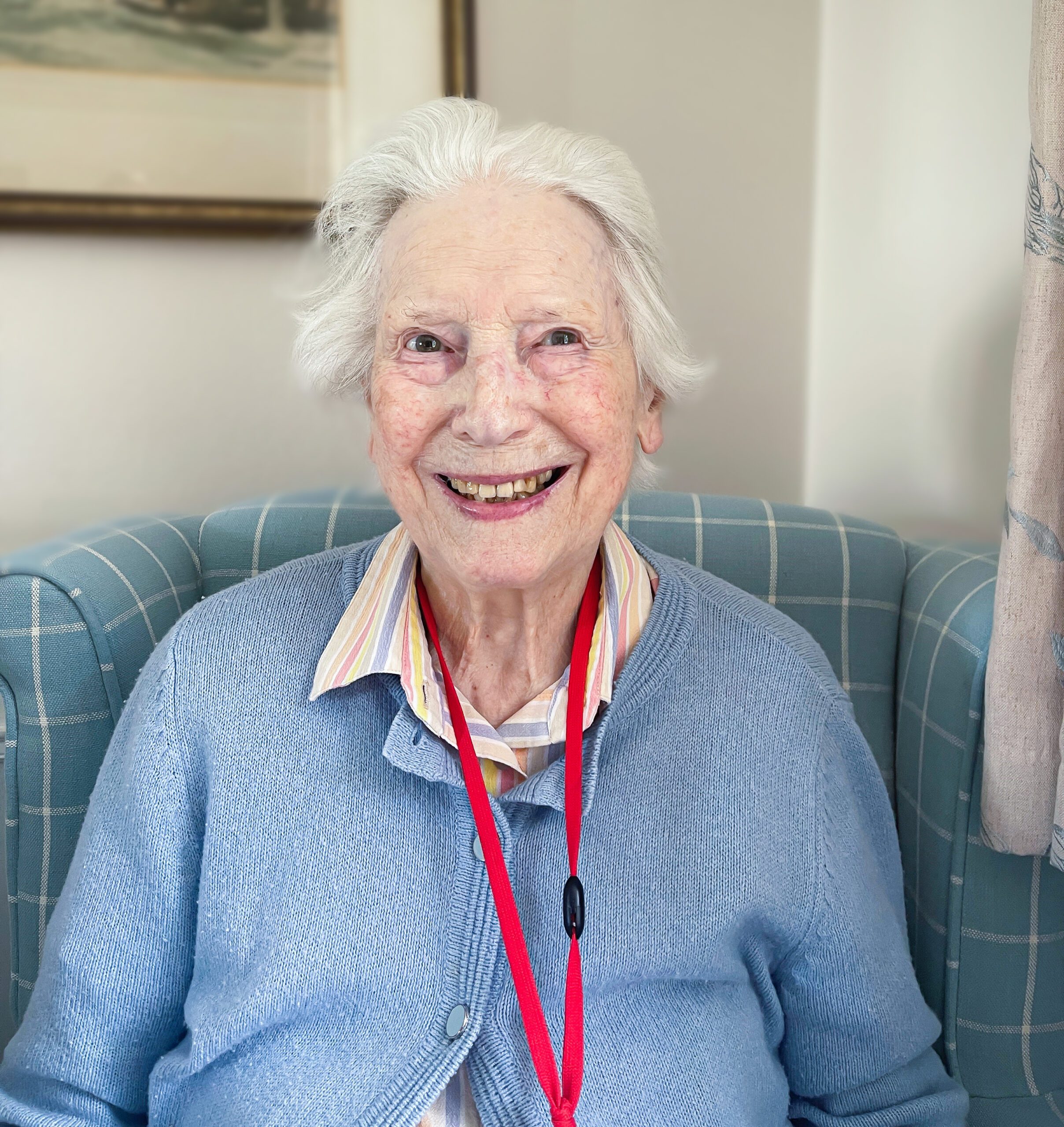 During her school years, Zena was quite the opposite of Christine. "I went to a convent in Brentwood where my favourite teacher was a young nun called Mother Peter. I enjoyed all the lessons, apart from Geography," she said.
Both ladies enjoy the activities at Redcot with Christine preferring the arts and craft sessions and sing-along musical afternoons, with Zena liking nothing more than taking part in one of the many quizzes.
To continue their special birthday celebrations, Christine, along with some of her care home friends, went on an outing to Southsea Pier for a tasty fish and chip lunch. This was followed by a garden party at her Daughter's house. Zena spent her special day enjoying a wonderful time, celebrating with her family.
Jan Daly, the Registered Manager at Redcot said: "Christine and Zena are wonderful ladies and are both very popular residents at Redcot. Their birthdays are not all they share as each has a good sense of humour and an infectious smile.
"We are all wanted them to have fabulous birthdays and we are so glad they each enjoyed their special day, as they are both special ladies and we wanted to show them how much they means to us."
When asked what piece of advice they would give to a younger person today, Christine said: "Be kind to people," with Zena adding: "And stay away from drugs!"
However, both Christine and Zena agreed if they gave their younger selves advice for the future it would be 'to get on with things,' 'don't take any notice of what other people are doing' and most importantly 'be happy,' which they certainly are.
Find out more about Redcot care home by calling 01428 644 637 or emailing enquiries@fote.org.uk.