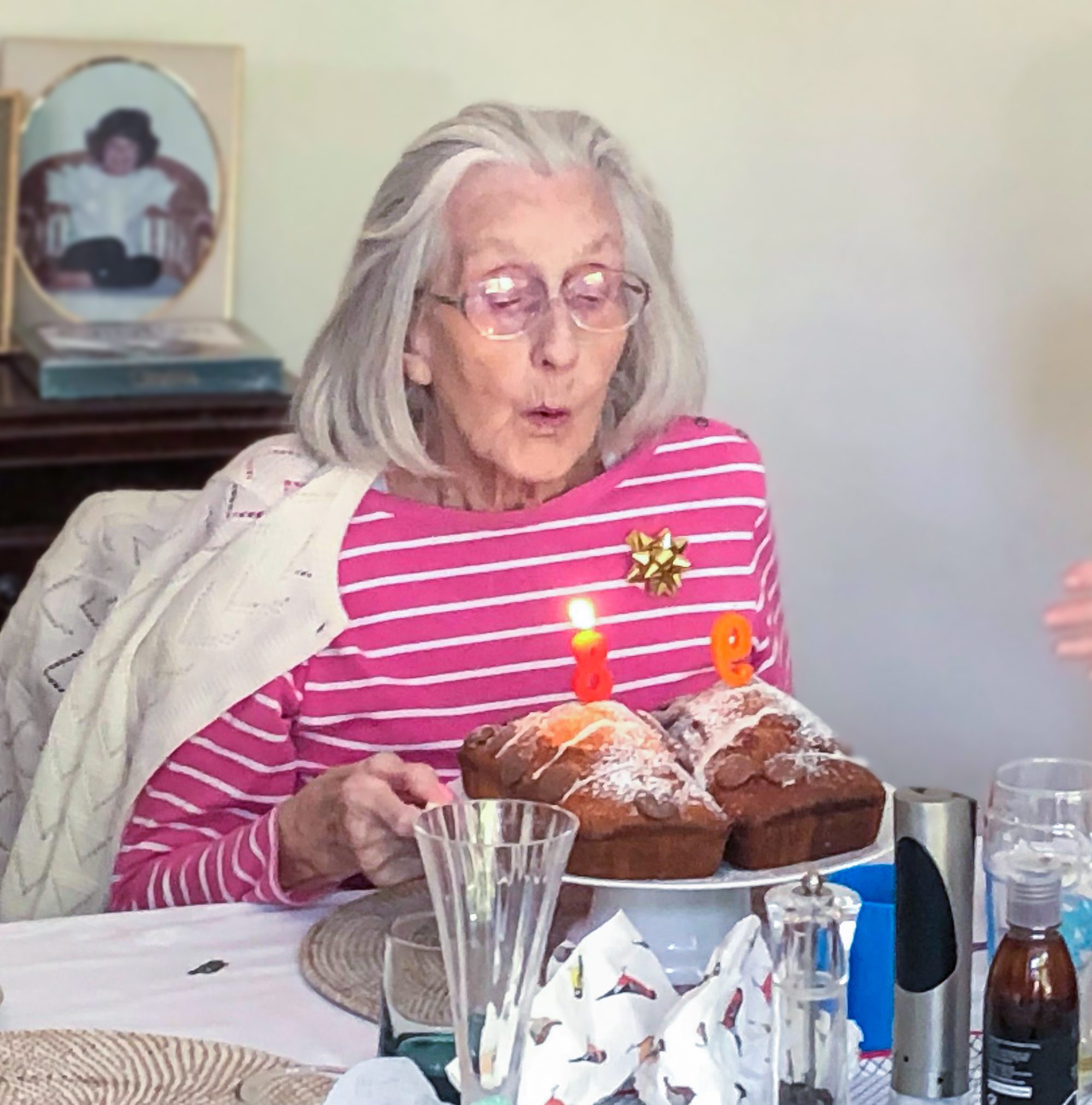 At Orford House, our Coulsdon-based care home, the team has been celebrating resident Dora Jefferies' 98th Birthday with an afternoon tea party in the home's glorious gardens, complete with a delicious birthday cake. Alongside the care home celebrations, Dora also enjoyed her special day with her daughter, Tracy and three sons, Michael, Simon and Clinton.
Dora, who has been a resident at Orford House for nearly two years, grew up in Lincoln. Born in 1924, the same year as the first Winter Olympic Games were held in Chamonix, France, it's no surprise that at school, Dora's favourite class was Physical Education. "I was particularly fond of the gym lessons and playing hockey, as I liked running about. When I left school, I would have loved to have been a Gym Mistress; instead I went to work in the Accounts Department at the railway – my Father was a Signal Man there," said Dora.
As a teenager during World War II, Dora was lucky not to see any fighting, but added: "During the war, I loved going to the dances with the Airmen who were stationed near Lincoln. I knew a few of them as I volunteered at the NAAFI and remember serving them beans on toast."
Dora's energy never left her as she met her husband, Jeff, at Lincoln Swimming Baths. Dora's Daughter, Tracy recalls: "Mum loved swimming and swimming in the sea, even if it was freezing. She'd be in there, floating about on her back with her bright orange swim cap on bobbing around in the waves."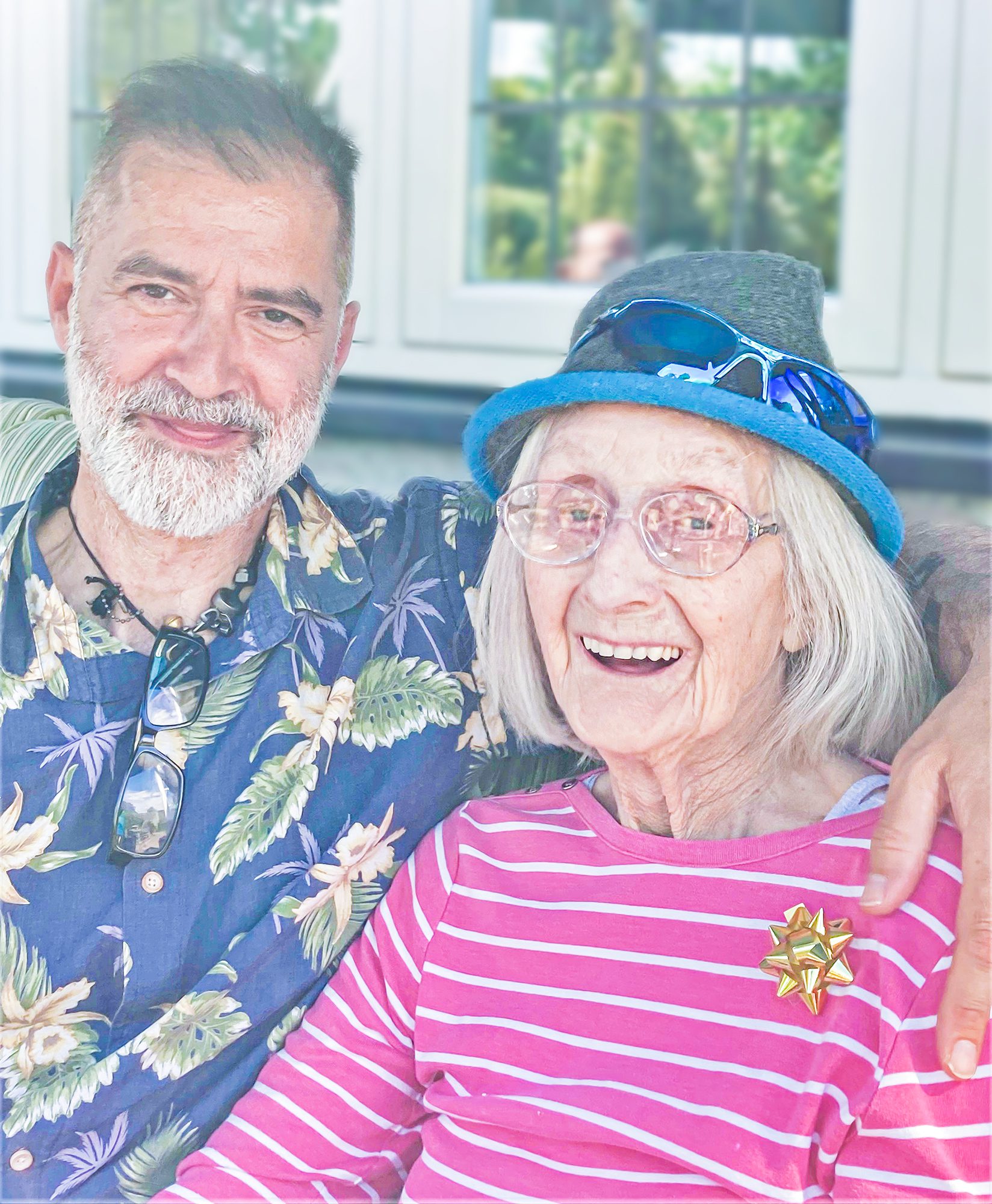 Dora married Jeff – a Chemical Engineer – in 1947 at St. Martin's Church in Lincoln and they honeymooned in London. She is a proud Mother to five children Clinton, Anna, Michael, Tracy and Simon and now a devoted Grandmother to 14 Grandchildren, Tim, Louise, Andrew, Ivan, Victor, Naomi, Stevie, Jack, James, Dominic, Petula, Conrad, Jordan and Eric.
The charity's Regional Director, Cheryl Rothschild, who oversees Orford House said: "Dora is always busy and gets involved in many of the daily activities at Orford House," with Dora adding: "Singing is my favourite."
Talking about her Mum, Tracy continued: "I have so many great memories of Mum, she's not only our Matriarch, but also our rock. We've always been a close family and Mum has always been very nurturing and involved with us all and with all her Grandchildren. She is always good fun and happy to get involved in whatever is going on, we really have laughed a lot over the years.
"Another memory that sticks out is Mum learning to drive – it was so entertaining. Back when it was, I suppose, allowed, all us children would be sat in the back of the car with Mum and her Instructor in the front. Unfortunately, Mum never quite mastered driving and finally decided that she'd rather be a passenger.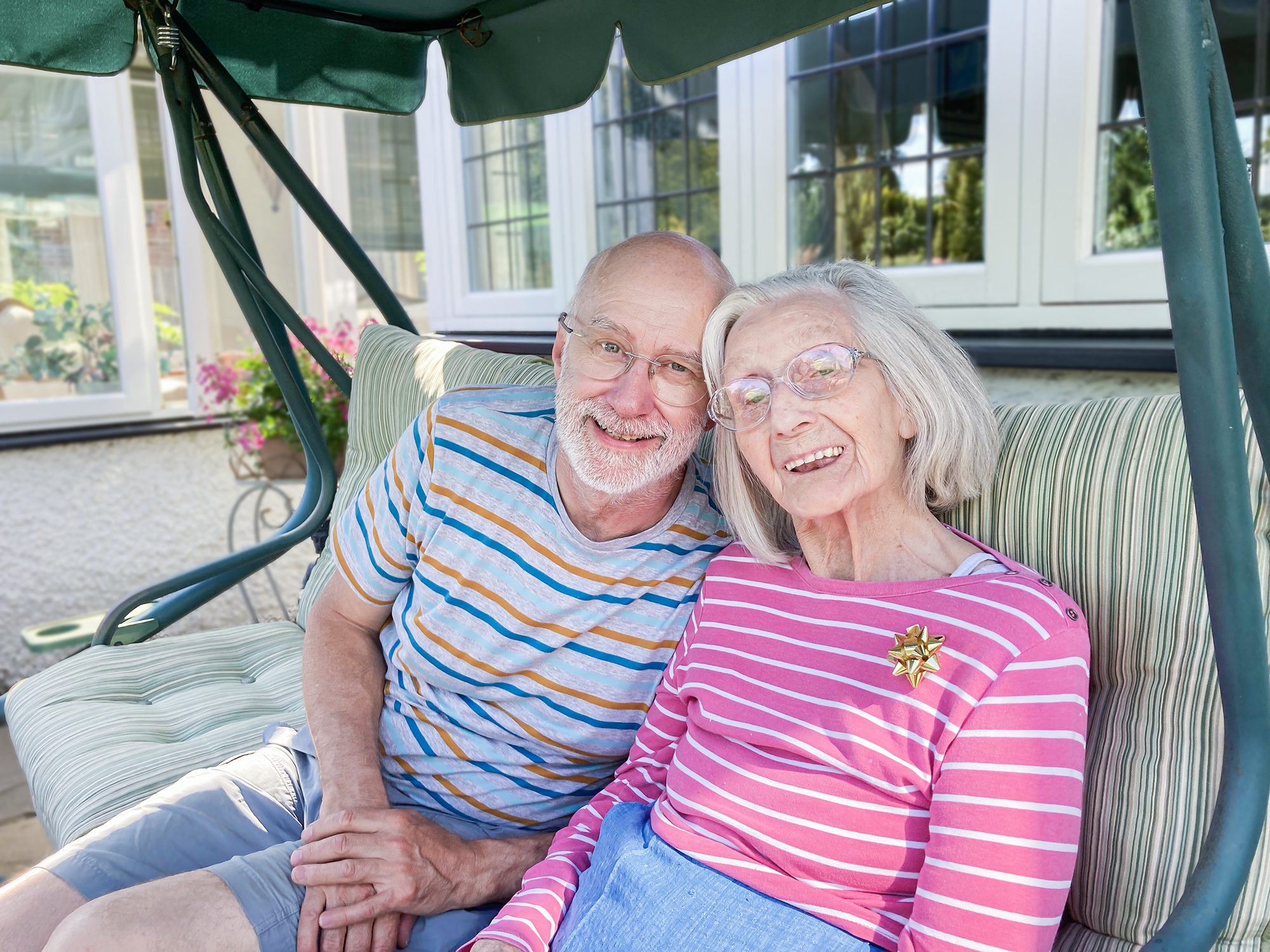 "Mum's always been a very busy and practical person. I vividly remember her high up on scaffolding painting the windows at our three storey Victorian terraced house. Also, coming home from school on Tuesdays – Mum's baking day – to the delicious smells of homemade cakes and biscuits. We always went blackberry picking in the autumn and Mum would make jam and lots of apple and blackberry crumbles – she's always loved a pudding."
Cheryl added: "It is a pleasure to have Dora with us. She's a fantastic lady who always has a smile for everyone. She's a well-loved and well-liked member of the Orford House family and is a joy to be around. We're so glad she had a great day – a great day for a great lady."
"I've had a wonderful 98th Birthday with my family and care home friends. I so enjoyed my birthday cake – and I do love cakes. I think that cake, family and of course my years of swimming, really are my secrets to a long and happy life," Dora concluded.
To find out more about Orford House care home, email enquiries@fote.org.uk or call 020 8660 2875.