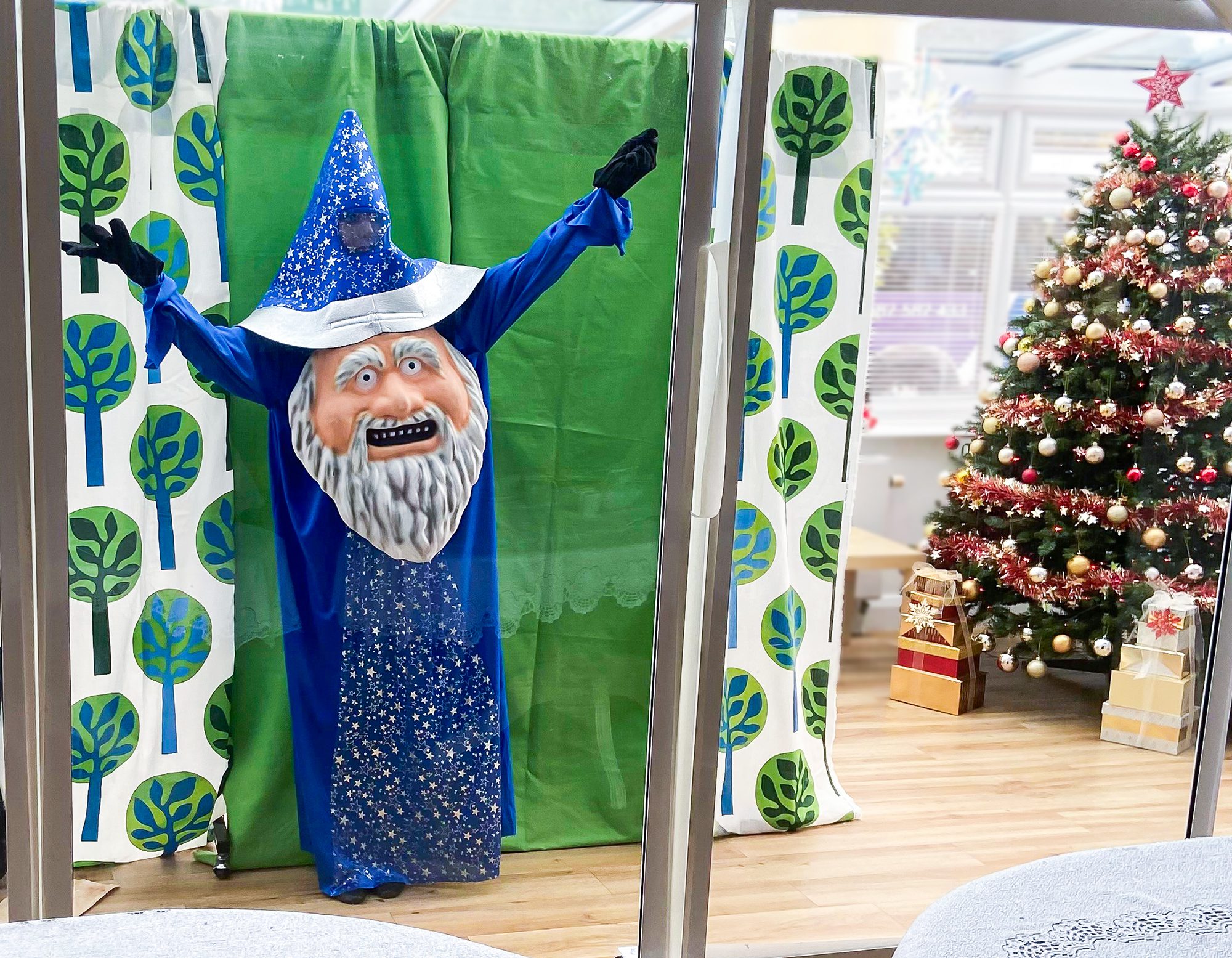 In the run up to Christmas, residents at our care homes got into the Christmas spirit and enjoyed a wonderful Christmas tradition – festive COVID-safe pantomime performances. Thanks to specialised screens installed, residents were able to enjoy the performance safely.
At Bernard Sunley care home in Woking, residents were treated to a production of the classic Dick Whittington, based on the English folklore tale around the real-life Richard Whittington. It's the story of a poor boy who travels to London from Gloucestershire to seek his fame and fortune after being told the city's streets are paved with gold. The pantomime was delivered by Party Time Productions.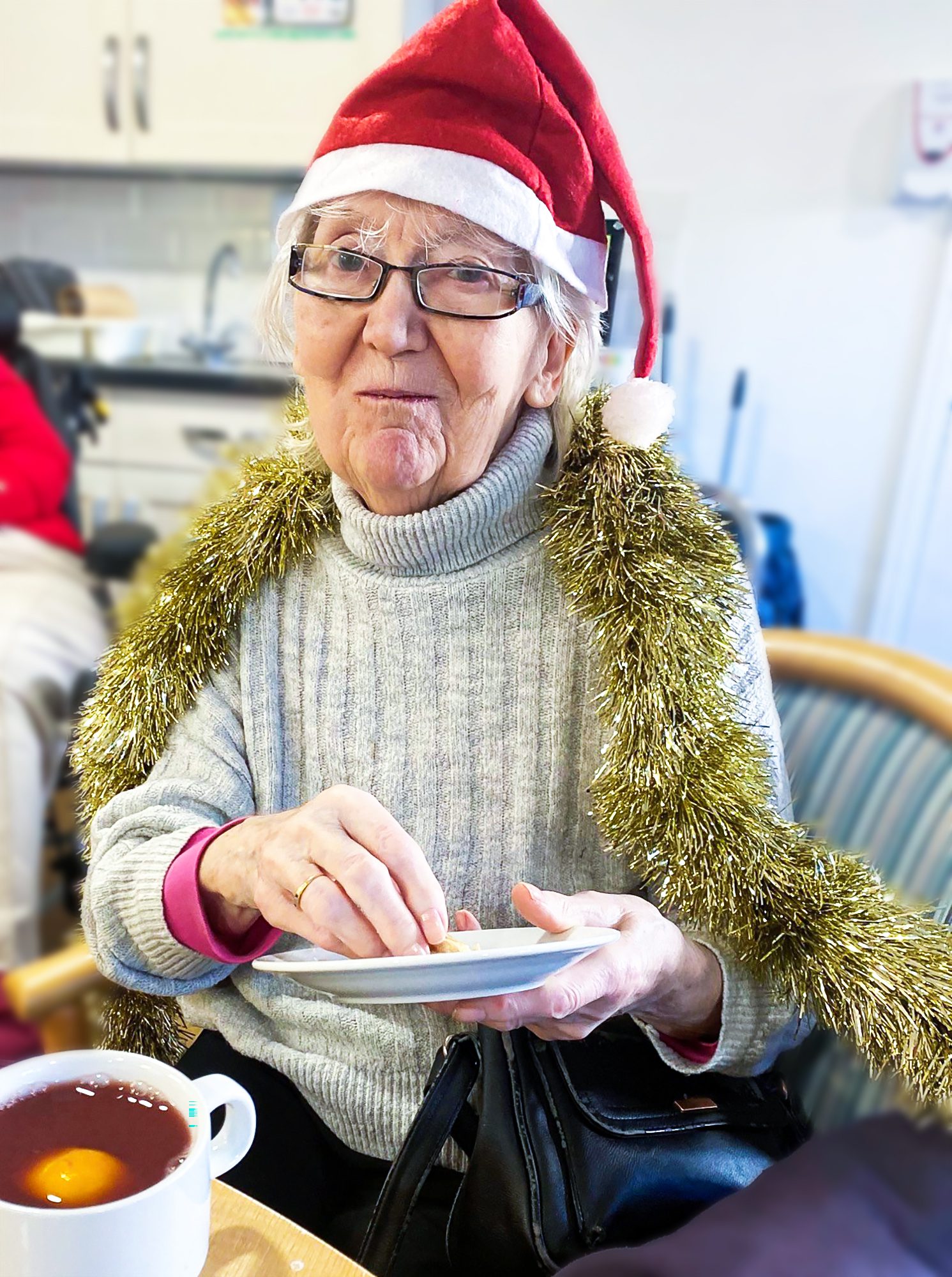 Monika Ahmed, the Activities Coordinator at Bernard Sunley said: "Everyone here loves to make sure our residents have a lovely Christmas and thoroughly enjoy engaging with them in a wide range of yuletide activities. We wanted to give our residents the opportunity to a enjoy live pantomime show whilst ensuring their safety and wellbeing at all times. To accommodate a COVID-safe performance, we put up a portable plastic wall between the residents and the performers in our Bluebell Lounge, to alleviate any physical contact. Our lounge was a perfect location as the actors were able to access the stage area directly from the garden and didn't need to go through the care home; and the actors all wore microphones so everyone could hear them nice and clearly."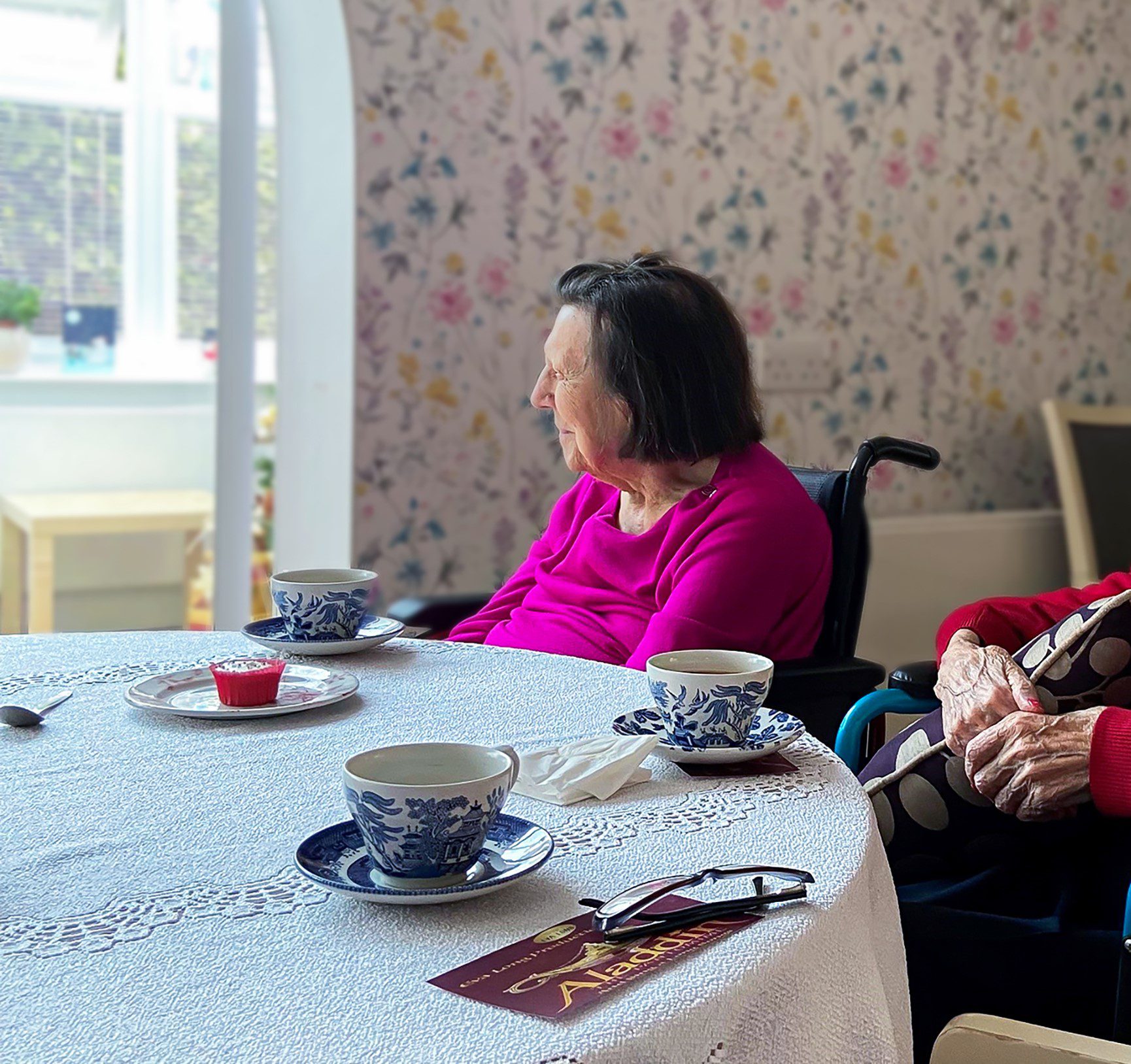 At Little Bramingham Farm care home, the team arranged for the residents to be treated to a magical production of the pantomime classic, Aladdin. It's a story of the lovable street urchin who meets Princess Jasmine, the beautiful daughter of the Sultan of Agrabah. Aladdin gets entangled with the wicked sorcerer Jafar who sends him into the mystical Cave of Wonders to retrieve a coveted magic lamp. However, Aladdin outsmarts Jafar and unleashes the trapped genie himself who grants him three wishes. It's an epic tale of good versus evil which ends with Aladdin saving the kingdom and winning the heart of Princess Jasmine.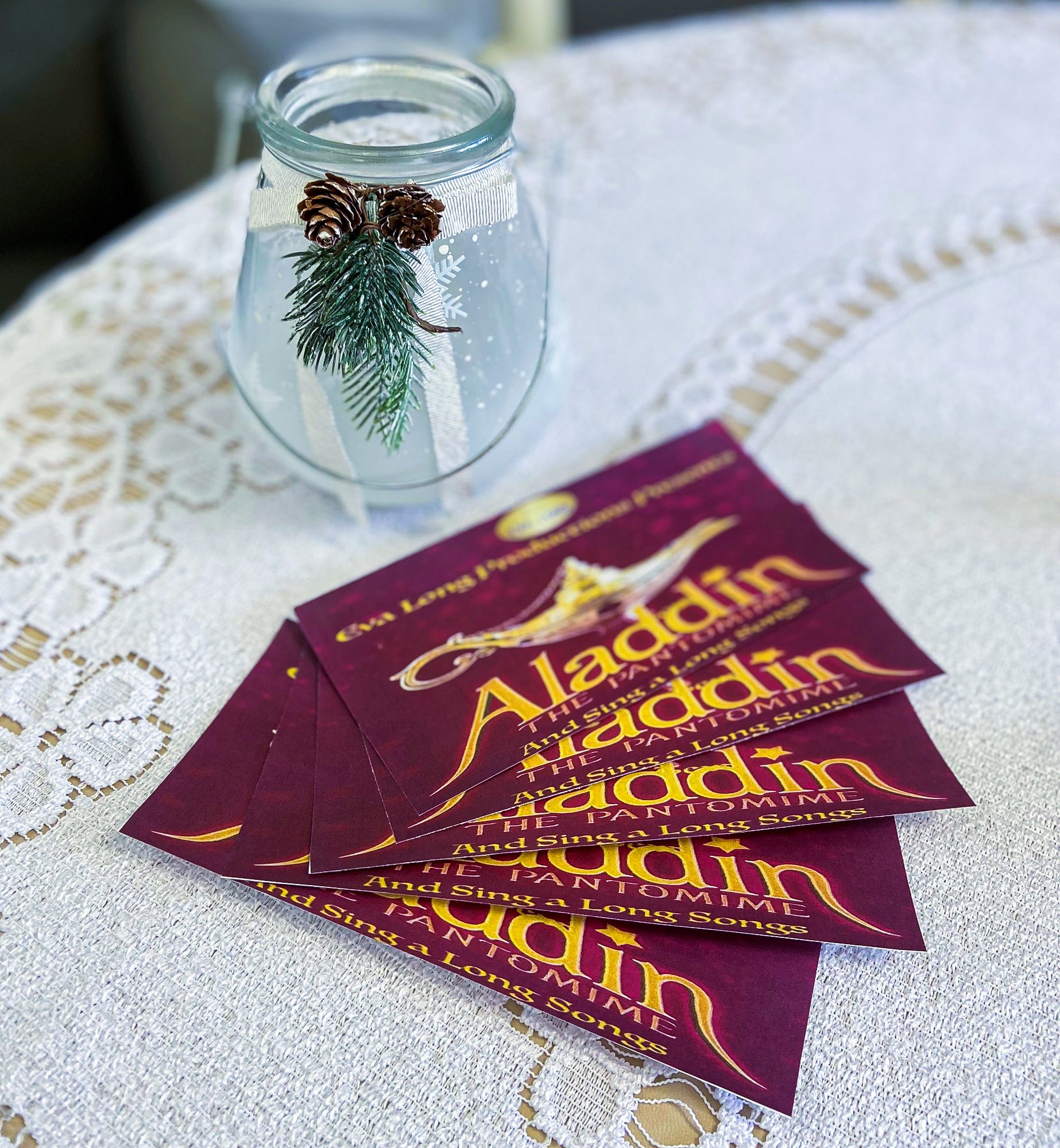 Karen Charity, the Activities Coordinator at Little Bramingham Farm said: "The pantomime was delivered by Eva Long Productions. We've worked with the entertainers before and have been really happy with their previous performances, so it was a natural choice for this year's theatrical Christmas treat. Our residents really enjoyed themselves and during the show, carried on the festive theme by indulging in delicious mince pies and lovely warm drinks."
Emma Lawrance, the Manager at Little Bramingham Farm said: "It was a great pantomime, it really got us all in the Christmas spirit. All our residents had a great time and joined in with the traditional panto gags and heckles. I love the good old panto jokes and a few had me laughing out loud. 'What kind of pet does Aladdin have? A flying car-pet' and 'What kind of car does Aladdin drive? A LamborGENIE'. It was fantastic to see and hear all our residents having a lovely afternoon. It was a real Christmas treat for everyone."
Find out more about our care homes by calling 03305 550 378 or emailing enquiries@fote.org.uk.