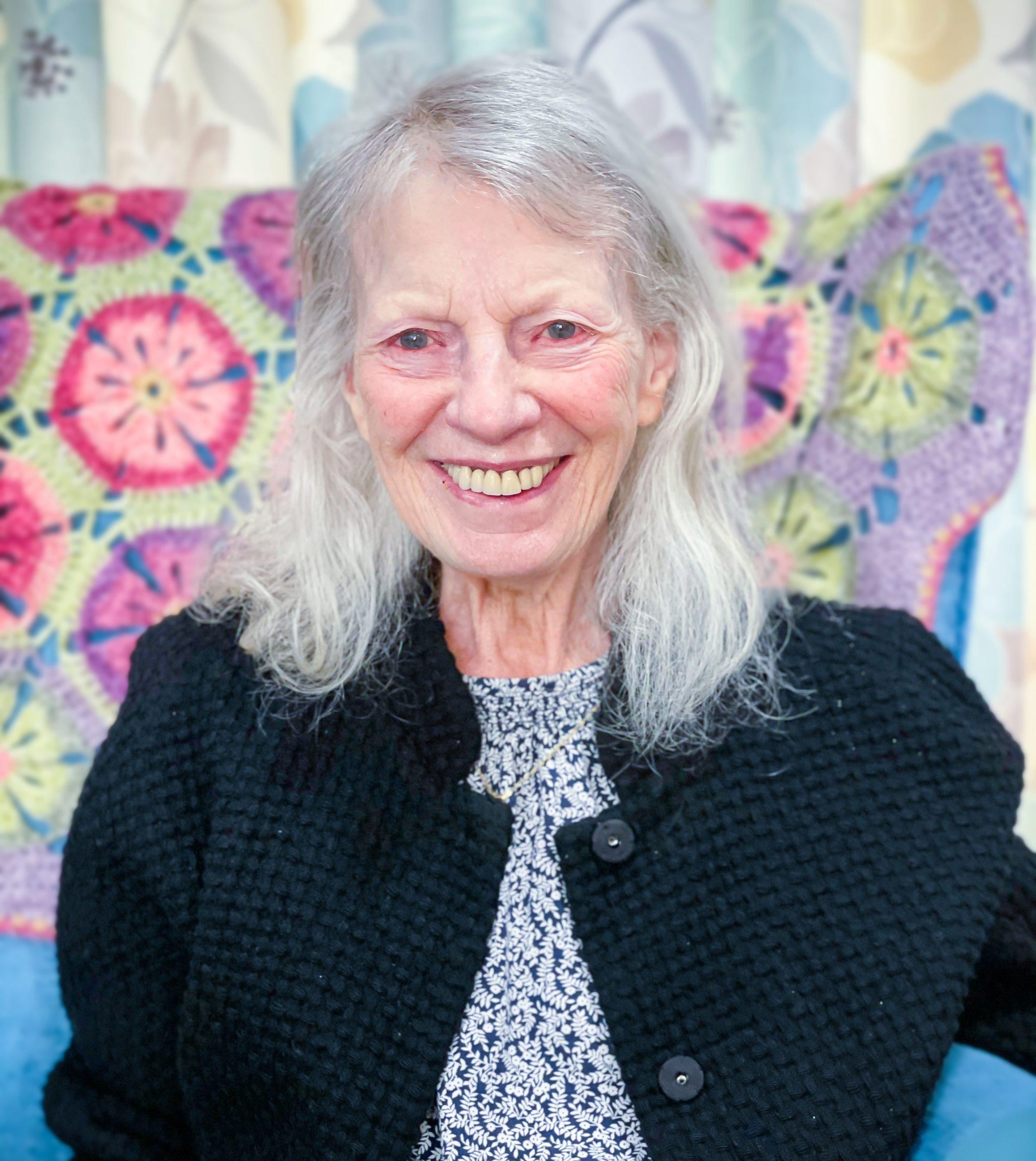 Our Woking care home, Bernard Sunley, has come to the rescue by answering an urgent call for help from a family who were looking for an essential respite stay for their wife and mother, Brenda. Six months later, both Brenda and her family liked the care home so much, she's now a full-time resident thanks to the determination of Andy Cumper, the Care Home Manager.
83-year-old Brenda – who is living with Mixed Dementia – had been shielding and living with her husband and carer Tom throughout the COVID-19 pandemic and lockdowns. However, unbeknown to them, their bungalow had a severe water leak. When it was discovered, it had caused major damage throughout their home, meaning that intensive repair work was needed. Whilst the work took place to rectify the damage, Tom and Brenda needed to move out so the builders could complete the repairs.
Tom wanted to ensure that Brenda was safe, comfortable and well cared for in a homely environment during this stressful time and wanted to limit any worry caused by so much upheaval. After talking the situation through with his daughters – Tina and Sue – they decided the best route would be for Brenda to have a respite stay at a local care home, and for Tom to take a short-term rented flat in Woking.
Unfortunately, the nearest care home was in lockdown due to an outbreak of COVID-19, so Tina immediately contacted the Bernard Sunley Care Home. She knew Brenda liked the home and was familiar with the staff and facilities. Brenda attended the Woking Day Care Centre for people living with dementia, which is on the same campus as the care home.
Talking about Brenda, Fran Simpson, the Manager at Woking Day Care Centre said: "Brenda is a fantastic lady and made a huge impact on everyone at the day care centre. We called her Mrs Glam as she was always so immaculate and loved having her hair done. Brenda has some good dance moves too and loved to have a boogie to Elvis –  she used to thoroughly rock it on the dance floor."
Upon receiving Tina's call, Andy Cumper the Manager at Bernard Sunley, swiftly arranged for Brenda to come to the care home on the charity's respite offer which gives a visitor two weeks, plus an extra week free. Tom said: "It is well known that I was experiencing health and other problems, at the same time trying with my daughters to find a care home to accommodate my dear wife, Brenda. This was very difficult to arrange, mainly due to the curse of COVID-19, but, Andy, the Care Home Manager, managed to arrange for Brenda to have a room at Bernard Sunley so solved our immediate problem."
Andy said: "When Brenda arrived, in line with Friends of the Elderly's strict COVID-19 protocols, she had to self-isolate before joining our other residents. I know that it was really hard for Tom, Tina and Sue not to see Brenda for 14 days, but we kept them up-to-date with regular calls to make sure they knew Brenda was being looked after and was safe and well."
Following Brenda's initial three week respite stay the family were conscious of the ongoing costs of her care they looked at other care home resident-based options, which is not something they wanted to have to do. Tom, Tina and Sue were extremely happy with the quality of care Brenda was receiving, 24/7 at Bernard Sunley and the last thing they wanted to do was to cause her any distress and worry by moving to another home.
Tina said: "Andy and his team over-exceed in the care they give Mum, 24 hours a day, seven days a week. We didn't want to move Mum as she's so content, safe and happy but we had to consider all financial options. Mum had a needs assessment, but with the level of bespoke care at Bernard Sunley and Mum's medical conditions and intricate care requirements, no other homes in the area were able to accommodate what Mum needed."
Andy wanted to ensure that Brenda continued to be a resident at Bernard Sunley following her respite stay, as she had settled in amazingly well and was already a much-loved member of the Friends of the Elderly family. So without delay, Andy contacted the charity's Finance Director, Jennifer Griffiths, to see if Brenda qualified to be able to access any grant funding which would, along with the contribution from Social Services, cover Brenda's care.
Tom continued: "After the respite stay time had come to an end, unbeknownst to me, things were being actioned by Andy and Friends of the Elderly to ascertain if Brenda might qualify for some benefit from the charity. Can you imagine our wonderment and joy when it was confirmed that it was, indeed, to be granted for Brenda?"
The result of Andy's endeavours was a great outcome for Brenda and her family. Andy said: "It's fantastic. Brenda was classified as an exceptional case with extenuating circumstances which meant that grant funding was approved. I called Tina with the great news and she was overjoyed. All my team and I are so happy Brenda can stay with us following her respite stay and keep receiving our high quality, bespoke care. She's a wonderful lady and I know that Tom and his family have peace of mind knowing we are taking great care of her."
Sue added: "Mum has really settled into Bernard Sunley and receives an unparalleled level of care. Mum is joining in with the other residents and has made some lovely friends. With Andy's and his team's never ending help, understanding and kindness, Mum is happy, safe and enjoying life."
Tina concluded: "Mum gets the best possible care at Bernard Sunley. She's settled in really well and all the team have made her feel so welcomed and loved. They are doing a tremendous job. Andy – bless his heart – was incredible to our family and we can't thank him enough for going out of his way to make sure Mum can remain at Bernard Sunley, she loves it there so much."
In closing, Tom added: "I concur with my daughters' comments regarding the wonderful care offered to Brenda, 24/7, by Andy and his team at Bernard Sunley. Our heartfelt thanks for all of their endeavours on behalf of Brenda and all your residents.
"How do I adequately offer my thanks for this fantastic gift of charity to me and my family? I can only say thank you, thanks beyond measure and God bless you all."
Find out more about Bernard Sunley care home, which offers high quality residential, dementia, nursing and respite care, by calling 01483 764 300 or emailing enquiries@fote.org.uk.