Bradbury Court care home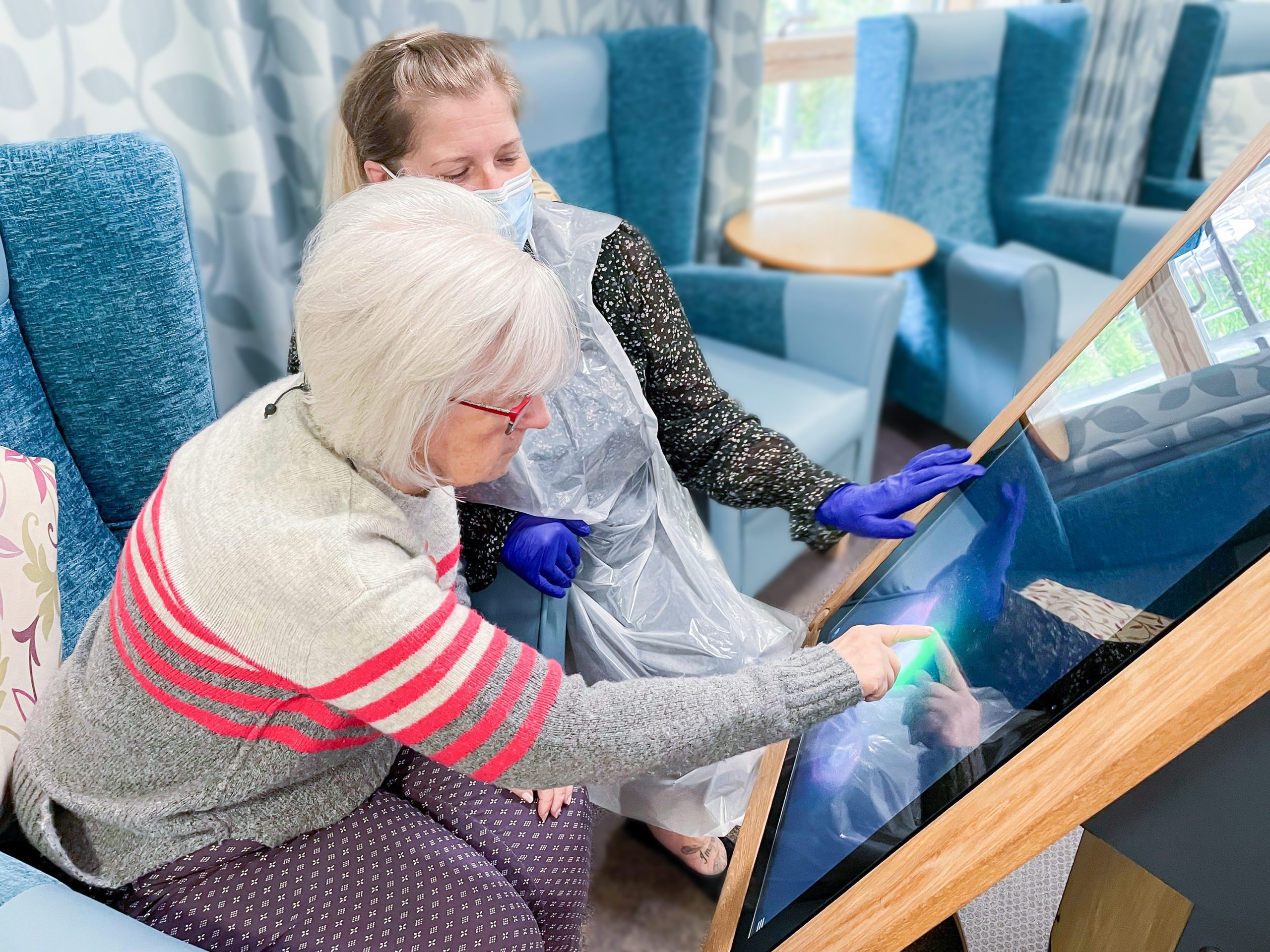 , which is one of our three Malvern care homes, focuses on caring for those living with dementia. Residents at the home have been benefiting from new, interactive technology thanks to the amazing fundraising efforts of the Care Home Manager, Elaine Banks.
The team at the home invested in the interactive table after Elaine decided to raise money for a cause close to her heart.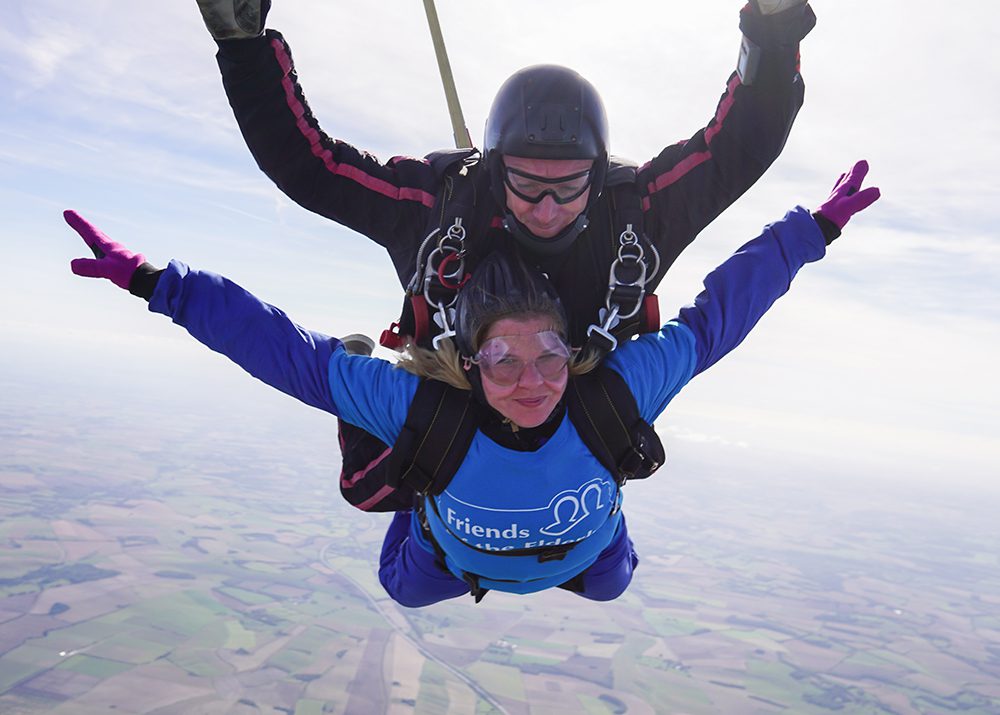 Commenting on her spectacular achievement Elaine said: "I wanted to do something to raise money for all my residents at Bradbury Court as they are my extended family. Especially as I no longer have my parents or grandparents with me. I'd always wanted to do a skydive so I thought I'd tick it off my bucket list. Of course I was nervous getting ready and going up in the plane, but as soon as I jumped, I felt like I was flying. It was brilliant."
The high-quality interactive touch screen activity table is specifically designed to deliver a unique experience for people living with dementia. As the residents play and interact with the technology, they experience and enjoy a wide range of stimulating activities which ignite and provoke their senses. This helps them to engage, relax and reminisce.
Sian Hennessy, the Activities Coordinator at Bradbury Court has seen the positive impact the interactive table has had for residents. Sian said: "Our interactive table has a large 32" colour flat screen and can be easily positioned to suit the resident's needs. It's proved to be a big hit with everyone, whether for group or individual use. For example, a group of our residents like using it together and work as a team to play Word Search. Others love watching Google Earth looking at different types of cars. It's also great for our residents whose eyesight isn't very good.
"I supported a relative of one of our residents in putting a USB stick together with a collection of photos of his loved ones and friends. When we played it on the table for him to watch, his whole face lit up. He is living with dementia but was pointing to different people on the screen. He was making noises which clearly showed he was engaging with the photos. The smile he had was fantastic to see. I am now looking to help more families of our residents to do the same."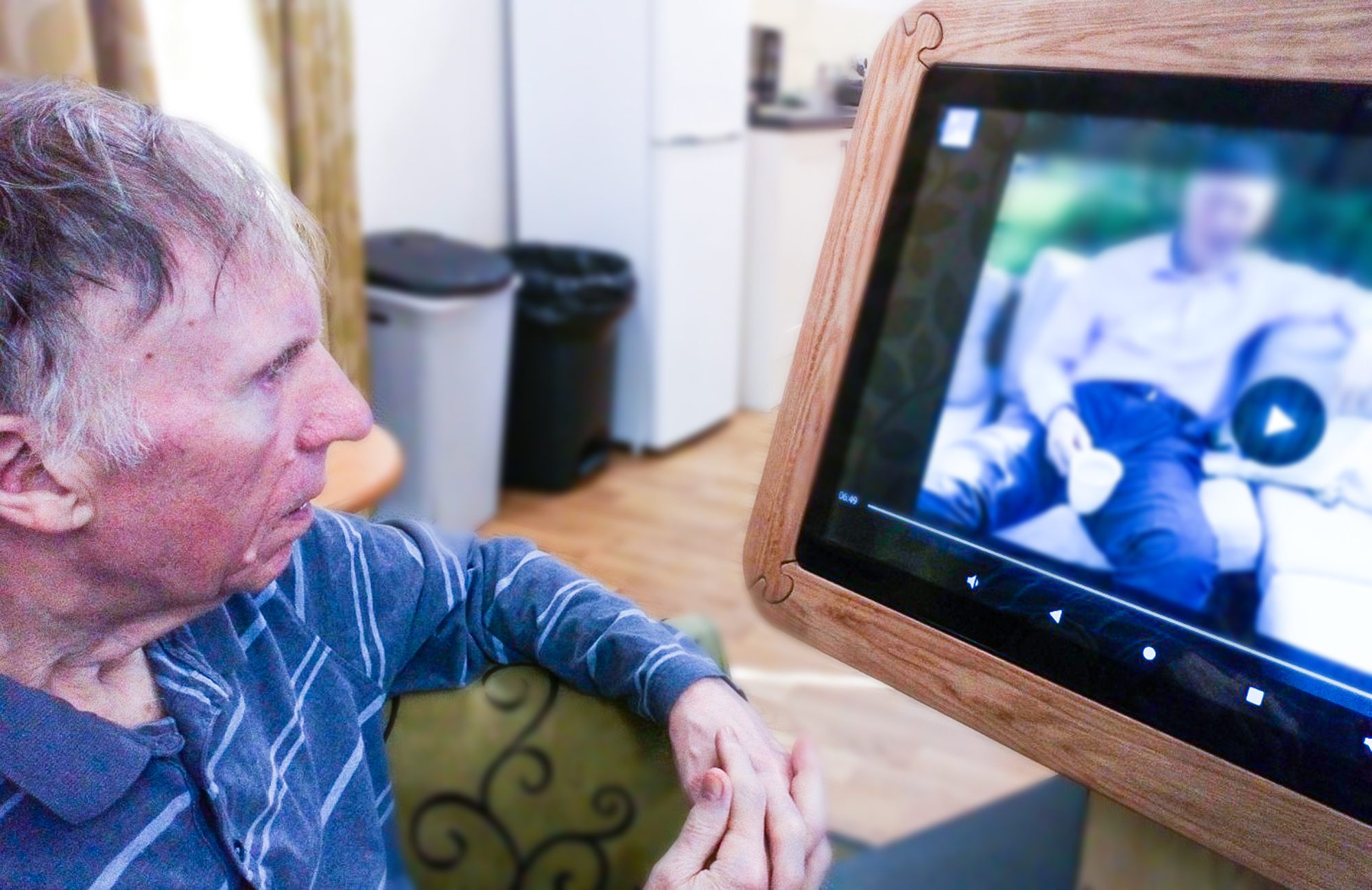 Sian also revealed how residents begun to tell stories to staff about their pasts whilst using the interactive technology. Sian explained: "We use Spotify and one resident's family put a playlist together for her. The other day it was just the two of us listening to her playlist. She started telling me that the song that was playing was a favourite of hers and that she used to do the ironing to it at home. Now we know her favourite song and can play it for her during activities or to cheer her up." 
Adrian Tyrer, one of our dedicated Dementia Champions at Bradbury Court, explained how the table provides a positive experience for residents living with dementia: "It's a good activity for their emotional needs, motor and memory skills and their co-ordination. The benefits are numerous as it prompts independence, stimulates their minds, is easy to use and they get enjoyment from it. They all agree it's fun to use."
Elaine concluded: "I'm so happy that the money the skydive raised has given our residents a great new, interactive pastime that they all enjoy. It makes it all worthwhile seeing them happy, smiling and enjoying the new gadgetry. They've picked it up very quickly."
To find out more about Bradbury Court care home, call 01905 388 720 or email enquiries@fote.org.uk.