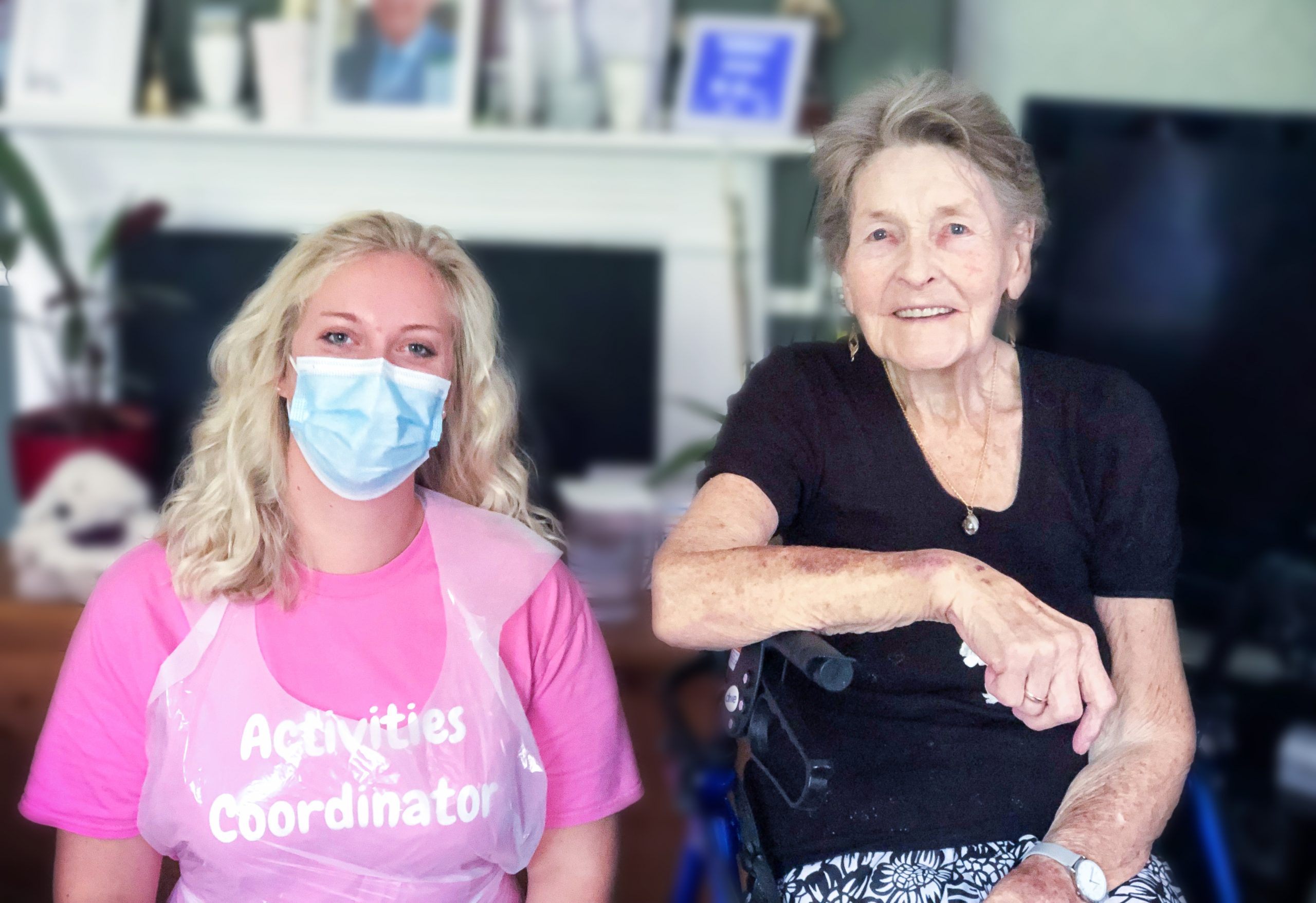 At our Alton-based care home The Lawn, Camilla Coulston's dual role as both Activities Coordinator and Dementia Champion has helped her provide exceptional care for residents with a range of needs.
Camilla had always wanted to work in care. Talking about her background, she said: "I come from a family of women who have, for many generations, cared for children. As much as I tried to follow in their footsteps, I felt that my heart was somewhere else. Whilst I was figuring out what it was, I started to work for my local village shop and noticed the high demographic of older people, I began to get to know them, talk to them every day, visit them and even have tea.
"It was then I knew I wanted to spend my life working with older people. People with stories, wisdom and knowledge that I am yet to attain."
Two years ago, Camilla saw an advertisement for an Activities Coordinator at Friends of the Elderly and instantly knew it was the role for her. As soon as she started, she bonded with residents and helped to engage them in a range of activities, often using resident's own interests to inspire her activity timetable.
"It was great to see what a young face can do for an older person, and how my generation is capable of sparking joy – and here I am over two years later, loving every day."
As part of our commitment to embed a dementia friendly culture at our care homes and across the entire organisation, we offer a unique Dementia Champion training programme. Last year, Camilla was delighted to be offered training and to take on the additional role of The Lawn care home's Dementia Champion, alongside her existing role of Activities Coordinator.
"No two days are the same, anything is possible and that's the best part about the job," Camilla shared.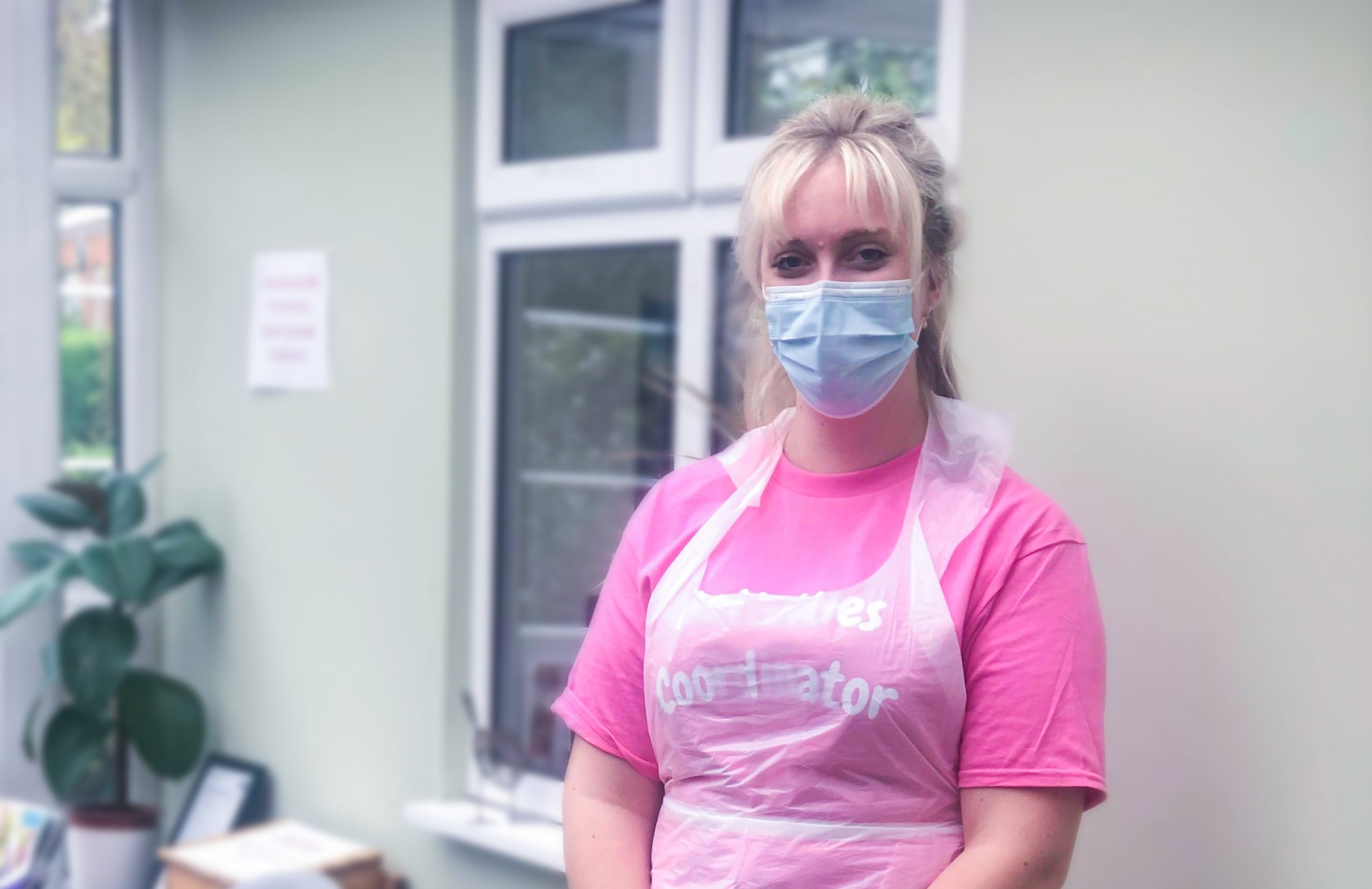 "Since my training as a Dementia Champion, I have been able to better understand what goes on in the mind of somebody living with dementia. Therefore I am now able to serve them better as both their Activities Coordinator and Dementia Champion.
"For my residents who are living with dementia, each morning I start the day by checking with the Night Team to ensure everyone has had a good night. This helps to focus my day. Then, I do a lap around the care home to see who is up or awake and say good morning. This helps to build a stable rapport as the biggest thing you need as a Dementia Champion – and Activities Coordinator – is the residents' trust."
Camilla continued: "I feel like I have been educated beyond my expectations on how to work effectively and inspirationally with people living with dementia. The training I have received has been incomparable."
Not only has Camilla excelled at her dual role at The Lawn care home, but she has done this during the Covid-19 pandemic.
Alina Gutu, The Lawn care home's Manager said: "During the COVID-19 pandemic lockdowns, Camilla continued to motivate and inspire our residents, saying it was a great time for them to embrace the quiet and calm from the inside of the care home's walls and encouraged pampering, trying out new hairstyles and even changing their bedrooms around.
"Camilla also arranged for a "Vaccination Celebration" where she threw a big evening party for the residents to celebrate us all getting our first dose of the vaccine, with test tube drinks, a giant cardboard thermometer and a cake that looked like a vaccine. It was a great night that everyone really enjoyed."
Camilla always goes above and beyond for her residents. One such example is of a resident who is obsessed with Aldershot Football Club. He wanted to go to one last game but, unfortunately it wasn't an option. Camilla got in touch with the Team and brought them to The Lawn. The resident was thrilled, he met the Team Manager and even got his own football shirt with his name on.
Camilla concluded: "My favourite thing about being at The Lawn care home is the staff and the residents that I work with. I am so lucky to have such an amazing group of people who get to be in my life every day. When people ask me what it is like to work here, I always tell them I am not working, I am hanging out with my 26 grandparents!"
If you would like to find out more about The Lawn care home in Alton, Hampshire, call 01420 841 62 or email enquiries@fote.org.uk.