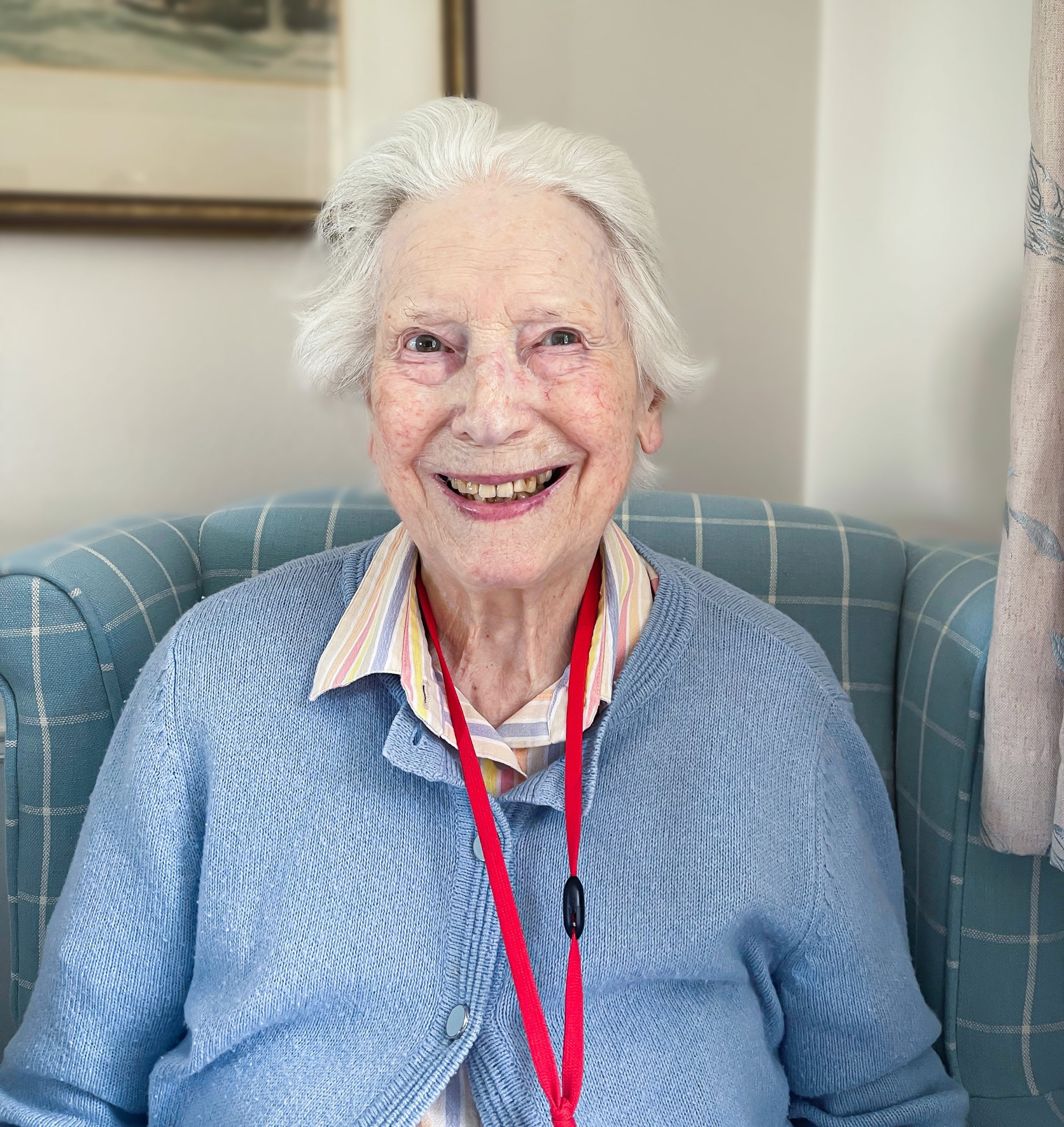 At Redcot, our Haslemere-based residential care home, resident Zena Gay enjoyed her respite break so much, she didn't want to leave – so she decided to make Redcot her permanent home.
Back in 2018, Zena moved into Redcot for a respite care stay on the advice of her GP, as her eyesight was deteriorating. When Zena arrived, she quickly felt safe and secure and enjoyed the experience so much, she made the big decision not to return home. She made the care home her permanent residence where she has been since 17th September 2018.
Zena said: "I enjoyed the company of the other residents and staff the most during my respite stay and realised how difficult life had become at home."
When Zena – who is 91-years-old – left school, she went to a secretarial college in London, but said: "I didn't like the course at all, in fact, I hated it – but kept going as I was determined to pass and get my diploma. I worked as a Secretary until 1952 when I married my Husband, Michael. I gave up work pretty soon after being married to become a Housewife, which is a full-time job in itself. I enjoyed it so much more than being a Secretary, I much preferred it."
Around 1960, Zena and Michael moved to Haslemere with their two children Nigel and Vivienne, who both attended the local schools. Zena kept busy playing Bridge, being a Member of The League of Friends and also attending St Christopher's Church.
Jan Daly, the Care Home Manager at Redcot said: "Zena is a lovely lady and a much loved member of the Friends of the Elderly family. Since arriving with us back in 2018, Zena has embraced living at Redcot and really adapted well to life here. Her room is on the ground floor which means she can find her way to the dining room easily by following the light flooring and dark hand rails. The Chapel is also on the same corridor and being able to get there on her own is very important to Zena."
Jan added: "On a typical day, Zena takes part in our group exercise and stretching classes, spends time in our Chapel and joins the other residents for lunch. Her favourites are curries, rice and roast chicken, but Zena always takes her evening meal in her room so she can watch Pointless – she never misses it! Zena's other favourite programmes and films include Agatha Christie's Poirot, Goodnight Mr Tom, Four Weddings and Funeral and Billy Elliot. She really enjoys them, but always seems to know the mystery plots before anyone else."
Ann Essam, one of Redcot's dedicated Activities Co-ordinators added: "Zena often joins in with our activities and she's particularly keen on quizzes, word games and our music afternoons. After lunch each day, Zena loves to do the daily crossword with her friends, she says it keeps her mind active. She used to play the piano at the care home, but when I asked why she hasn't for a while, Zena said she hasn't got the time as she's too busy."
Commenting on the COVID-19 pandemic and lockdowns, Zena said: "In all my 91 years, I've never experienced anything quite like this before. All of the Care Home Team have worked extremely hard – keeping us safe, secure, entertained and connected with our families. Before the lockdown my daughter, Vivienne, used to visit me each month and my son, Nigel, more frequently. As they both live quite a way away, Jan and the Team made sure I have had my own private phone in my room, so I've been able to chat to them and my grandchildren – Christopher, Robbie, Katherine – regularly. I much prefer using the phone instead of Zoom or FaceTime, as my eyesight isn't what it was."
Zena continued: "The staff have gone above and beyond throughout the lockdowns. They constantly reassure us and make sure we're all OK, nothing has been too much trouble for them. Ann turned her talents to being a beautician and regularly did my nails and others became our entertainers. They even put on a Christmas show for us all which was great fun.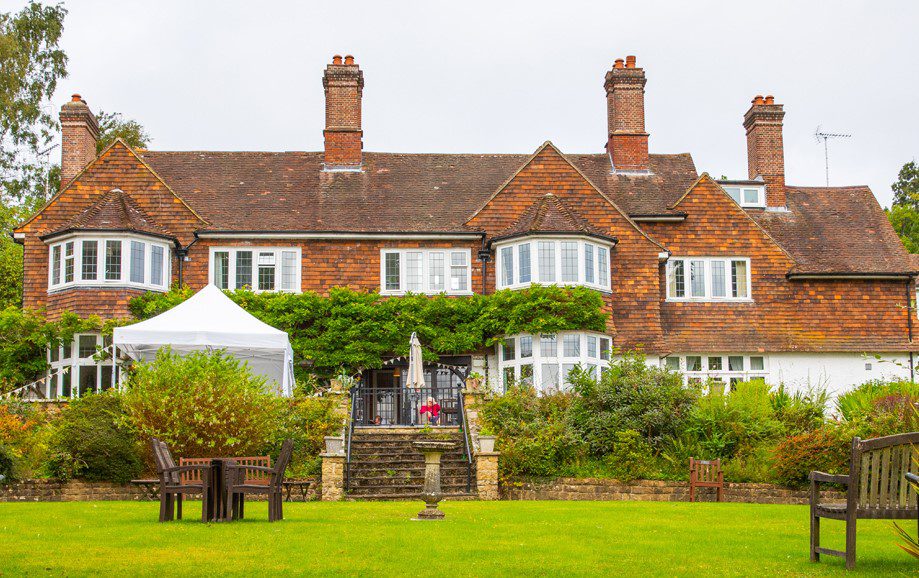 "I've never been lonely since arriving at Redcot and I'm very happy to be here. I'm very well looked after, the carers are splendid, so caring and helpful. You can never be lonely living here. If anyone is thinking about respite care, I'd really recommend it. Whether it is for a short stay or, like me, Redcot becomes their permanent home, they will receive fantastic care and make lots of new friends."
To find out more about Redcot care home, call 01428 644 637 or email enquiries@fote.org.uk.