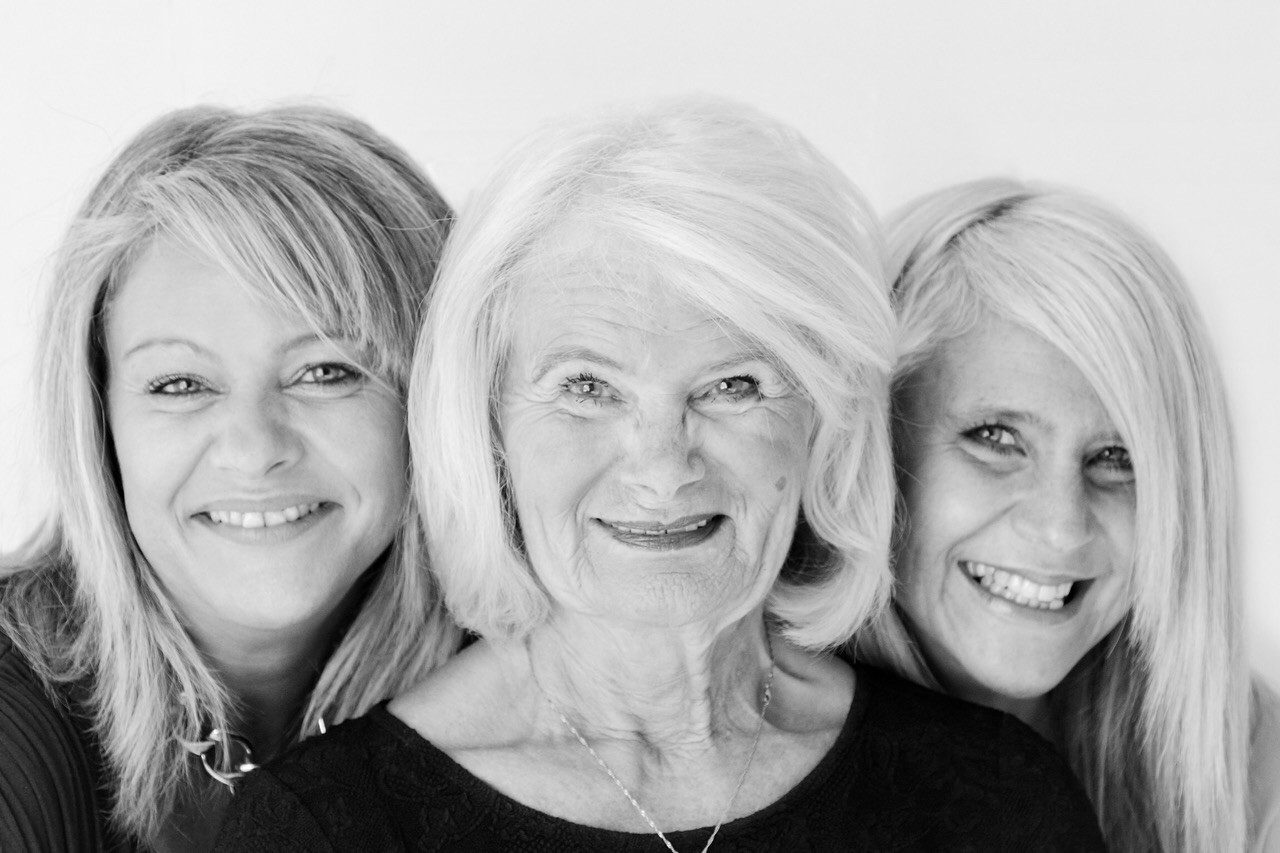 At Friends of the Elderly, we are proud to have many family members who are part of our caring and management teams. Many have worked within different care homes and services for a number of years.
Mother and daughter – Ann Essam and Cheryl Rothschild – have, between them, worked for Friends of the Elderly for a whopping 37 years! Ann even returned to a caring role after retiring, taking on the role of Activities Co-ordinator. She now provides the highest standard of care for residents at Redcot care home in Haslemere.
Ann said: "When I left school, I was too young to go into Preliminary Training School (PTS). I had to wait until I was 17 or 18, so I became an Interim Nursing Cadet. I was a Cadet for three years and wanted to learn as much as possible. Back then, it basically meant I was a bit of a general dog's body in the hospital. On the up side, I got to work in all the departments."
When Ann became pregnant with her first child, she left the PTS before qualifying. As soon as she could, she went back and continued her training, focusing on midwifery. When she qualified, Ann worked as a Midwife for three years and then became the District Midwife, a role she stayed in for 14 years. Ann then moved to Liphook in Surrey and took a role as a Midwife at The Royal Surrey Hospital, where she stayed for 20 years.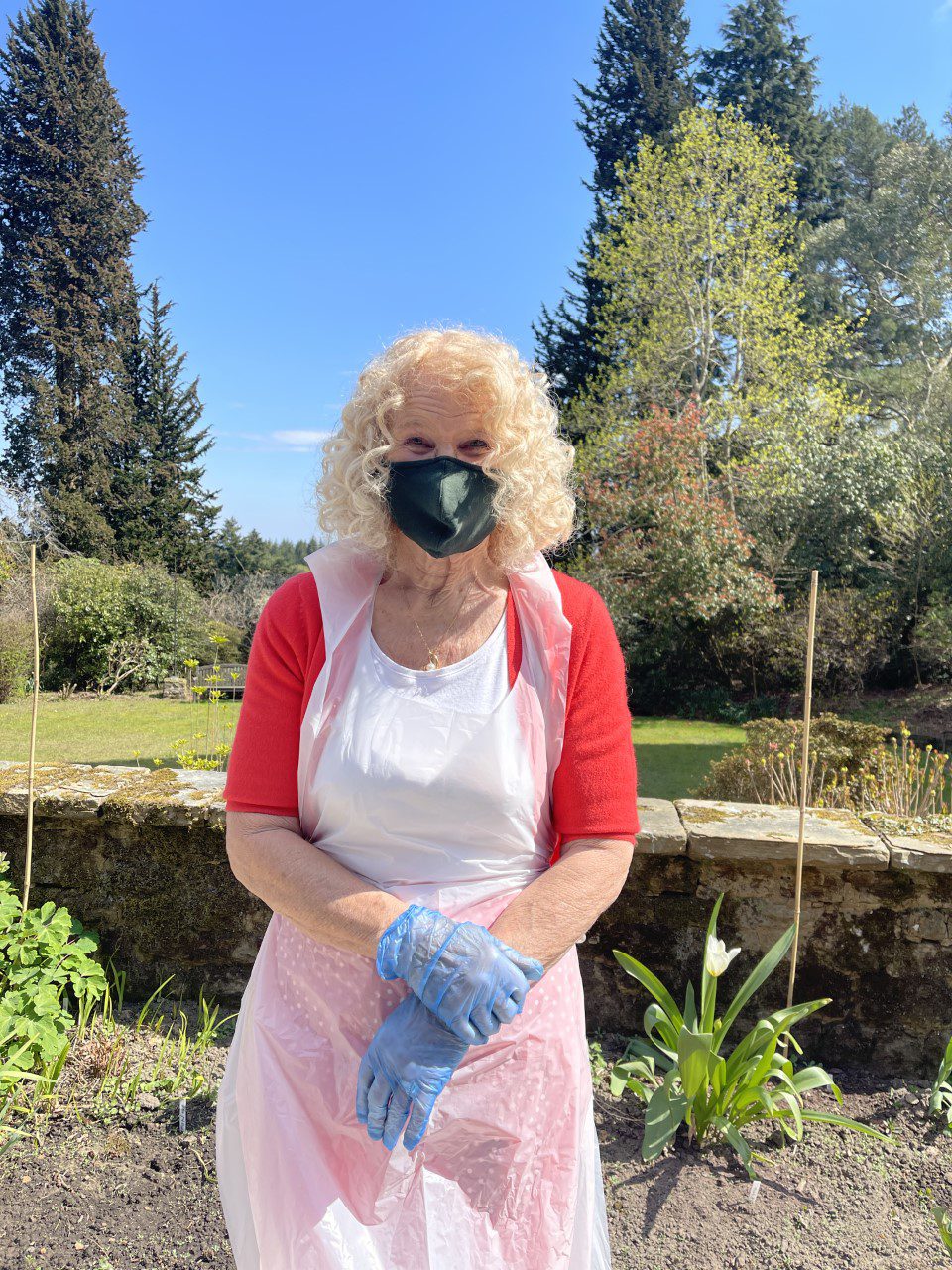 Ann retired, but that didn't last for long. "I managed about a year, but I couldn't take to retirement. I was so bored, I wasn't ready to stop. I applied for the role of Activities Co-ordinator at Bernard Sunley Care Home and was lucky enough to get the job. I think the residents relate to me as I'm not too much younger than them.
"After a number of years, I moved from Bernard Sunley to Redcot Care Home in Haslemere, where I am still today. My role is so varied and no two days are the same. With my colleague, our other Activities Co-ordinator, we design a wide range of daily activities for our residents – including those living with dementia – to enhance their health, wellbeing and daily interactions with each other. We also spend time talking with them, getting to know them, their likes and dislikes so we can make sure everything we do is tailored to meet their individual needs."
Ann's daughter, Cheryl, is one of Friends of the Elderly's Regional Managers and is responsible for Redcot, Bernard Sunley, Orford House care homes in Surrey and The Lawn care home in Alton, Hampshire. The four homes under Cheryl's guidance and leadership provide residential, nursing and dementia care, as well as offering respite opportunities.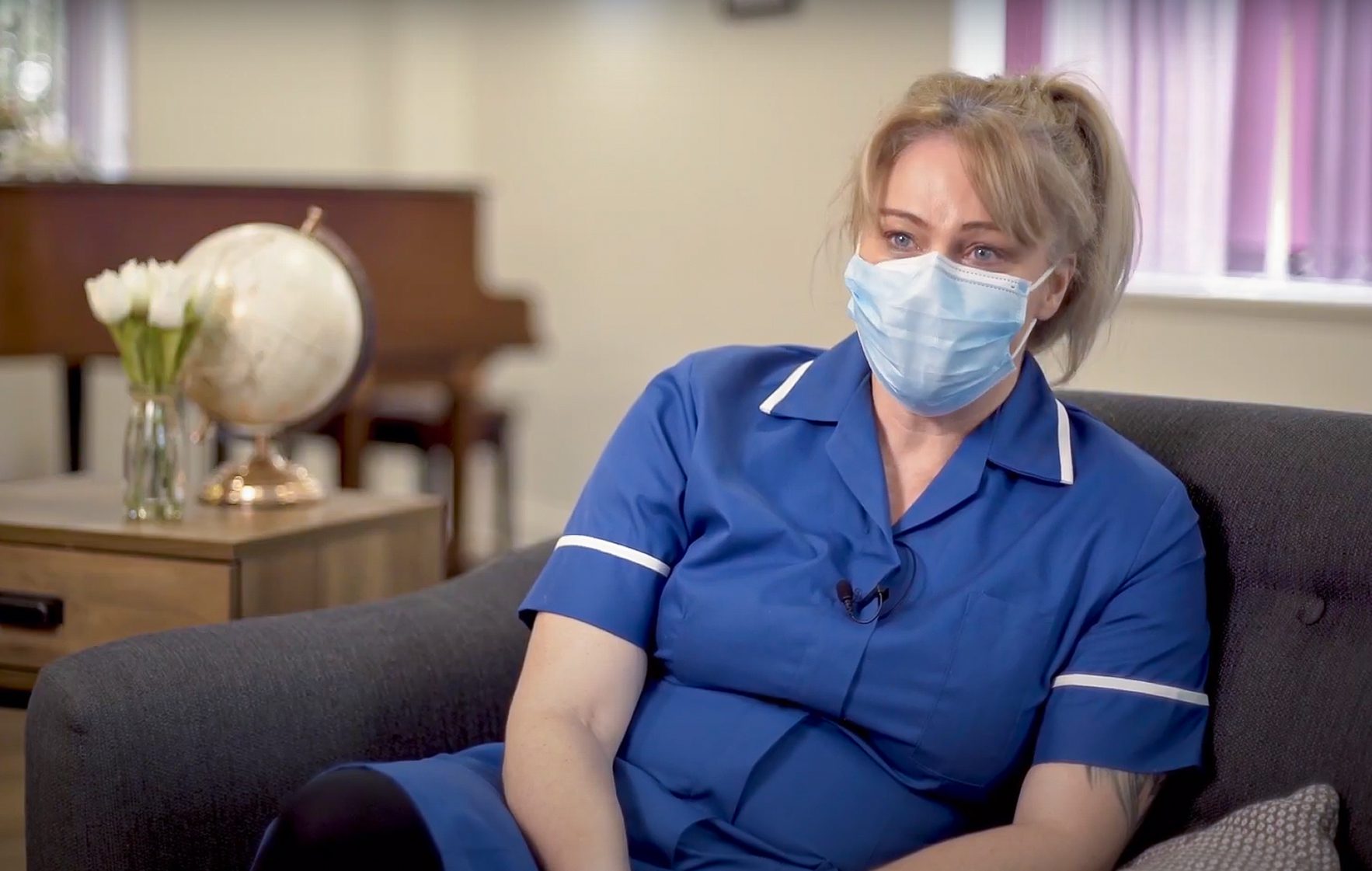 Cheryl said: "I've always wanted to be a nurse and help people. I grew up with lots of nurses and midwives – my Mum, Sister and Aunt – and, as a young girl, I recall my Sister chatting to Mum about midwifery. I was so impressed with their medical talk.
Cheryl trained at the University of Surrey for three years, where she completed a mixture of theory and placements. She qualifyed in 2001, specialising in psychotherapy.
Cheryl continued: "I joined Friends of the Elderly in 2002 at the Bernard Sunley Care Home in Woking as a Team Leader on the newly opened a Dementia Unit. I was at the care home for three months before the Unit opened as I needed to get quite a lot in place, bring on the team and make sure all processes and procedures were in place. From the first admission, the Dementia Unit steadily grew to the team caring for 35 residents living with dementia. I stayed for two years, before progressing on to the role of Deputy Manager at the care home. Then, after another few years, I became the Care Home Manager."
In 2008, with her passion for mental health, Cheryl became an Admiral Nurse. Admiral Nurses are specialised nurses with experience in dementia care. They work collaboratively with families and other dementia care providers, sharing their expertise, giving support and helping to ensure all the right, relevant skills and assistance are available to them.
"In 2012 my colleague Lorna Long and I set-up an Admiral Nurse Service (ANS) at Friends of the Elderly. The programme supported not only those living with dementia, but also their relatives and loved ones. In addition, we held relative support groups, undertook dementia care mapping and gave additional training to Friends of the Elderly's caring teams who were looking after residents who were living with dementia. We had relatives, residents and staff members as clients," said Cheryl. In 2012, not only did Cheryl set up the ANS at Friends of the Elderly, but she also became one of its Regional Directors.
Over the years since its inception, the ANS has transformed into our Dementia Champions initiative. The Dementia Champions are specially trained members of staff. They are devoted to working with residents who are living with dementia. Their focus is to make a positive difference in their daily lives.
Cheryl said: "I've stayed with Friends of the Elderly for so long because they put the resident first at all times and make them as happy as possible. Here it is embedded that the residents must come first. It's about the person, not about them fitting into the home – it's us, fitting around them and meeting their individual needs."
When asked why they do what they do every day, Ann said: "The best thing about my job is seeing my residents singing songs and all smiling. I love to see them smiling. I love what I do every day, I wouldn't change a thing."
Cheryl added: "The answer is simple, it's because I care."
To find out more about our care homes and services, email enquiries@fote.org.uk or call 020 7730 8263.