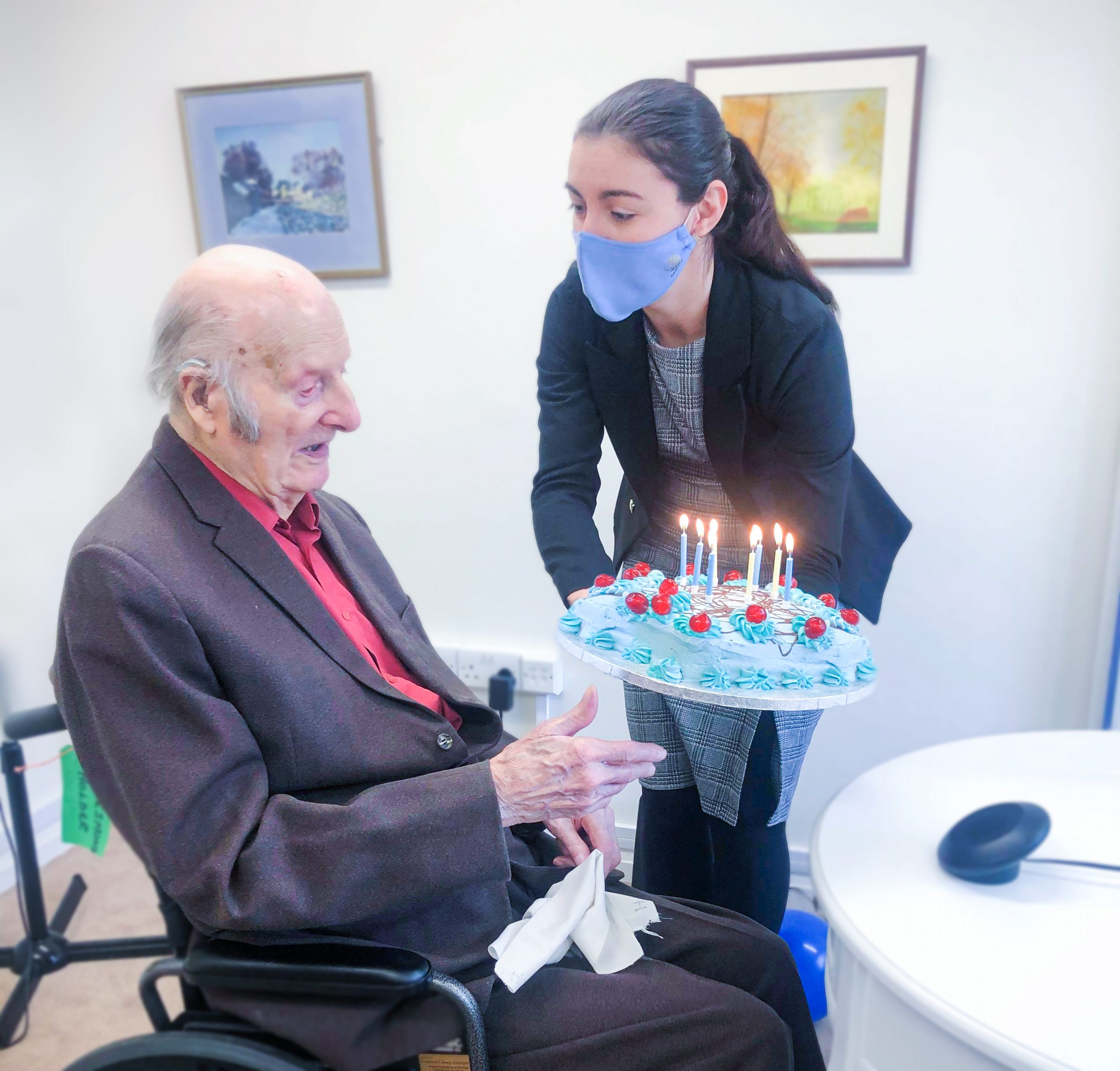 At The Lawn, our Alton care home, resident Desmond Holder has had a brilliant time celebrating his milestone 101st birthday. Desmond had a fun-filled day with a surprise, socially-distanced, visit from his family and celebrations continuing throughout the day.
To start his 'Centenary Plus One' day, Desmond's morning began with a surprise visit from his Daughter Patricia and Son-in-Law Derek. The visit took place in The Lawn's COVID-safe visiting room, which was beautifully decorated with birthday balloons and banners. The visiting room itself has a Perspex, floor to ceiling wall separating the residents from visitors. It is equipped with an intercom system, so everyone was able to hear each other clearly and enjoy chatting and catching up.
The care home team laid a delicious 101st Birthday lunch followed by tasty birthday cakes which Desmond enjoyed with his care home friends. He also thoroughly delighted listening to everyone singing Happy Birthday to him and cutting his blue, white and red celebration cake that Care Home Manager, Alina Gutu presented to him.
In the afternoon, Desmond tinkled the ivories and entertained everyone with a wonderful piano performance. Desmond had specifically asked to put on the recital in the lounge as he said that playing the piano was always something he enjoyed. It was accompanied by a birthday glass of whiskey, which is Desmond's favourite tipple.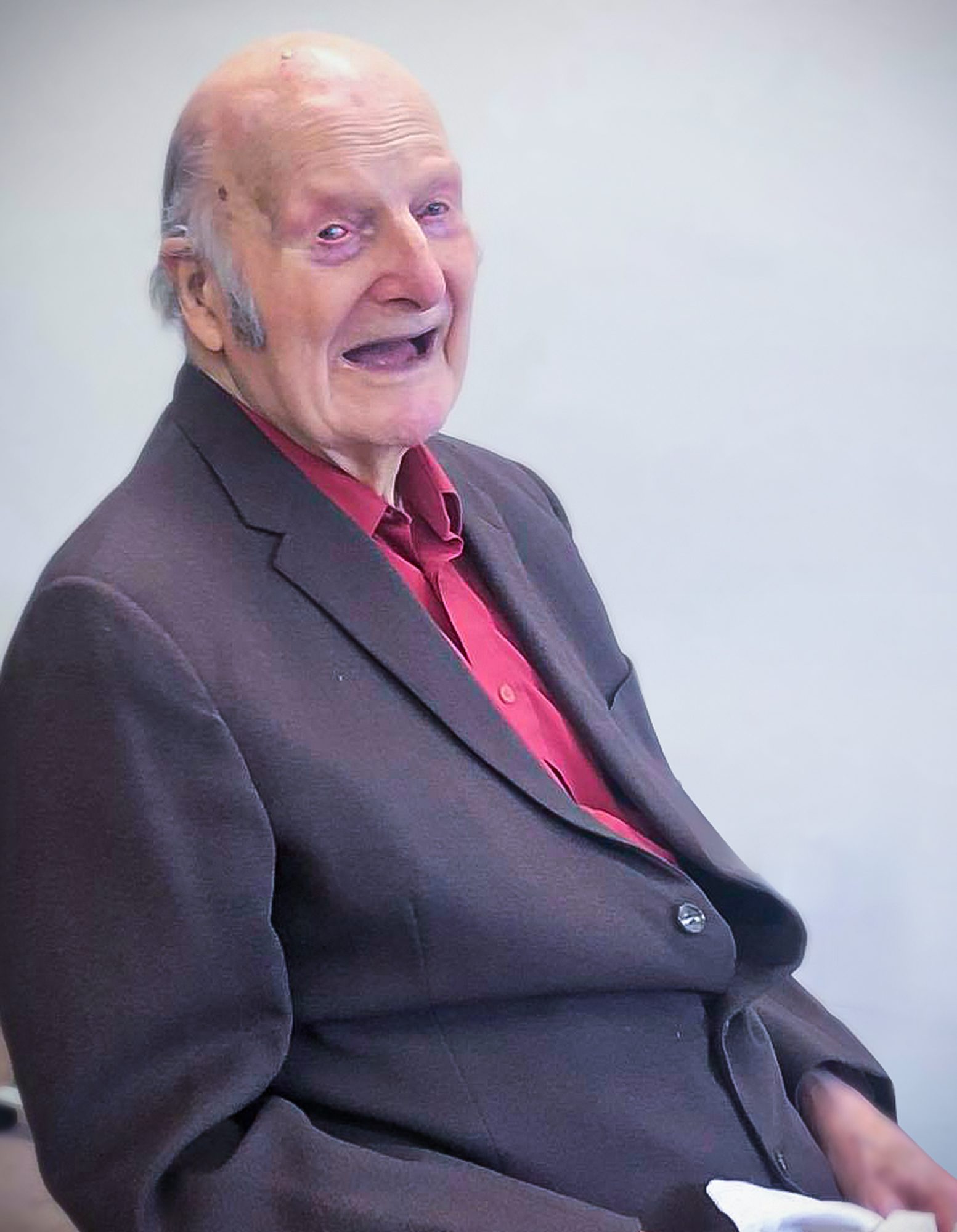 Desmond said: "I play a lot of classical music, particularly pieces from the 18th Century. I try to play and entertain the other residents as much as I can. We often go into the lounge after lunch and I play a few songs. I think they like it, as they always give me a round of applause. The care home team know how much I enjoy this and are always encouraging and get involved each time I play; they are very supportive."
Talking about his special 101st Birthday celebrations, Desmond continued: "I had a lovely day, even with the lockdown restrictions. My family, Alina, the team and all my friends at the care home made sure I had a great and memorable day.
Looking back over his 101 years, Desmond said: "I grew up in Cheltenham in Gloucestershire and have so many fond memories of the place. During World War II I was a Lieutenant in the Army and I think most people can tell I was in the military as I do have a very loud voice. I've also always loved sports, especially anything with a racket such as tennis, cricket, badminton and squash. I'm quite tall, so my opponents often didn't stand a chance! I still like to keep active and join in with lots of the activities going on at the care home."
Reminiscing further, Desmond added: "I think the most treasured and happy memory of my life was the birth of my children and, one of my happiest moments, was retiring. I was ready to retire and it's nice to be able to take life at a slower pace, when life moves too fast you can often miss things. I often say that my best advice to anyone would be don't take too much notice of what you're first told, sometimes you need to figure things out for yourself."
Desmond, who has been a resident at The Lawn for 10 years and is a much-loved member of the Friends of the Elderly family, added: "So much has changed in the world during my 101 years. To think, the year I was born the UK's first roller coaster opened at Margate's Dreamland and I remember reading that Mickey Rooney, Walter Matthau, Dave Brubeck and Peggy Lee were born the same years as me, but more importantly, so was Captain Sir Tom Moore, so I'm definitely in good company.
"I'm so grateful that the care home team went to so much trouble to make my 101st birthday so lovely and special and seeing my Daughter and Son-in-Law was an extra treat. The team here always go that extra mile to make sure everyone feels happy, included, safe and cared for. I really did have a wonderful time."
Alina Guta, the Manager at The Lawn added: "We're so glad Desmond enjoyed his 101st Birthday celebrations. It was a lovely day and his piano recital was outstanding. Desmond is a large character at our home and he's often at the head of the table and never too shy to strike up conversation with anyone! He's an absolute joy, I'm very fortunate to know him."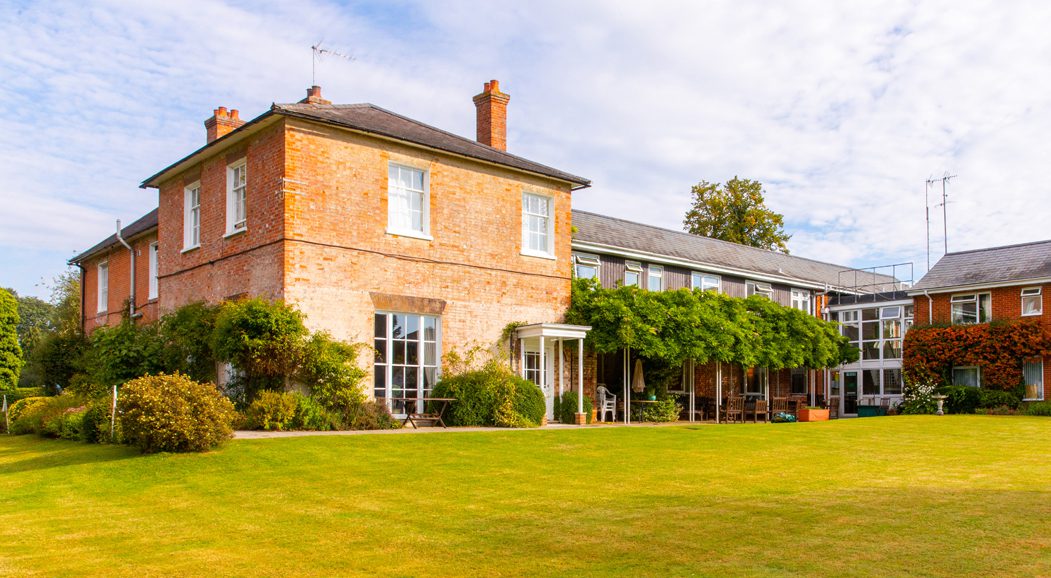 The Lawn is a beautiful Georgian period home in the rural village of Holybourne, Hampshire. The highly trained and friendly team offer a range of care services, including residential, dementia and respite care. Find out more.