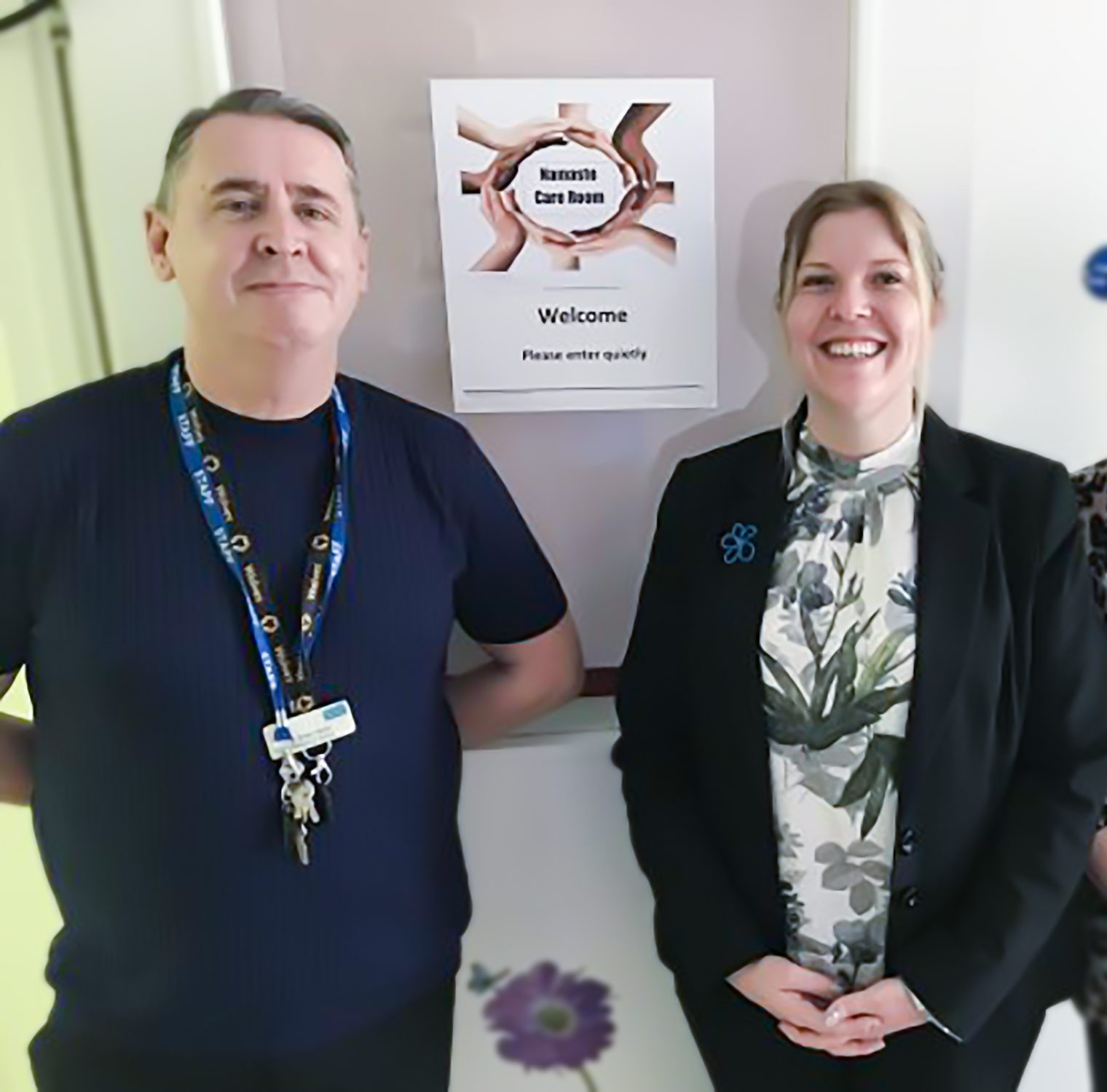 In the heart of Malvern, our three dedicated care homes in one location specialise in residential, dementia and nursing care – Davenham, Bradbury Court and Perrins House. As the hub of specialist dementia care, the core focus at Bradbury Court is on those residents living with dementia. Adrian Tyrer, the care home's Dementia Champion, recently hosted a festive, yuletide Namaste afternoon.
As the Bradbury Court Dementia Champion, Adrian, who has been with Friends of the Elderly for over eight years, regularly hosts seasonal Namaste afternoons with the festive session being the highlight of the year.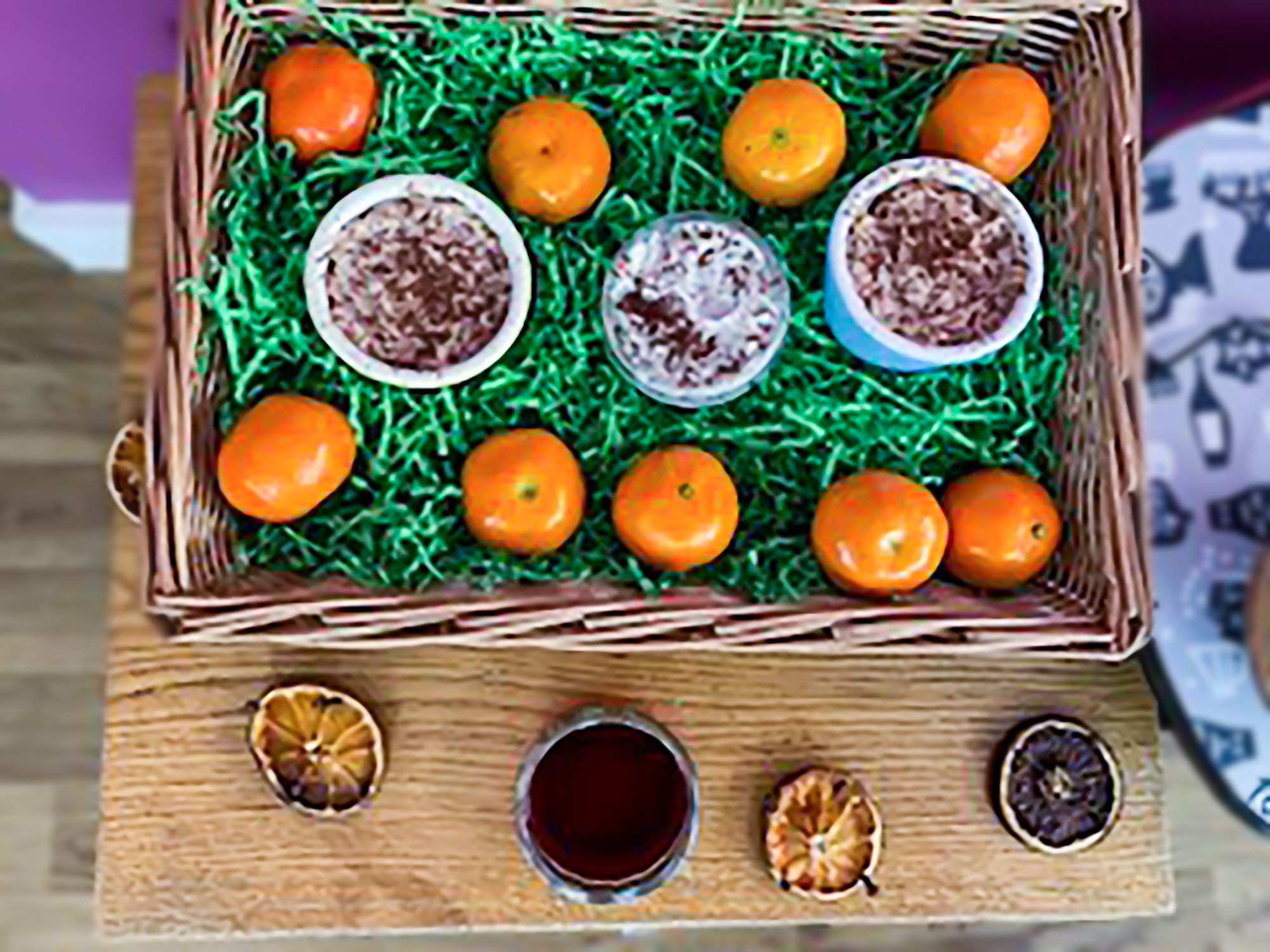 For the Christmas Namaste, Adrian created the sensory experience in a calm and relaxing atmosphere, making sure the ambient setting was warm and comforting. The Namaste area was full of festive aromas and scents, including cinnamon, cloves, satsumas and pine. The residents relaxed surrounded by Poinsettias, sipping tasty hot chocolate in front of a crackling interactive fire.
Adrian said: "I sat and chatted with the residents, taking time to listen to what they had to say. The different smells, tastes and festive environment evoked happy memories and stories of their past Christmases, family tales and traditions. I finished the afternoon with some Christmas poetry, which everyone said they enjoyed."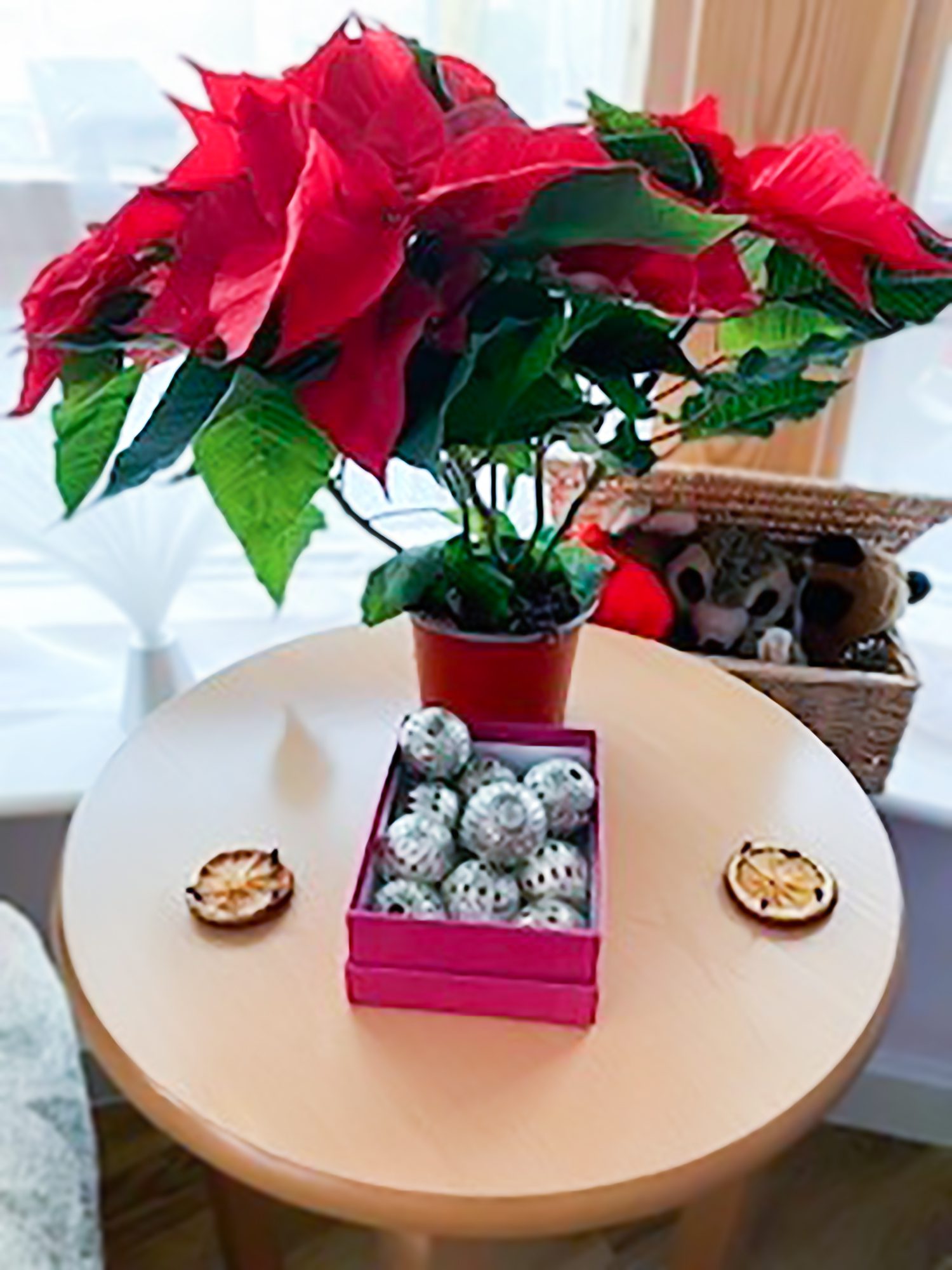 Adrian continued: "Namaste is an expression of appreciation and respect towards another person which resonates with seeing dementia care in different light and from the resident's point of view. This is key to everything I deliver every day. No day is the same, as I gauge the residents' moods, see what they feel like doing and adapt activities to what they want to do, when they want to do it. Taking time to listen and talk to the residents is very important, everybody likes to be listened to and giving them reassurance, support and encouragement with a friendly smile goes a long way. One of the best things about my job is being able to put a smile on somebody's face every day."
Mark Wilson, our Engagement Director said: "Namaste is an activity we implemented in partnership with the University of Worcester's Association for Dementia Studies. It is specifically designed for residents living with a more advanced dementia and who may benefit from a sensory focused style of activity and engagement session.
"Our vision at Friends of the Elderly is to aspire to a society where all older people have the opportunity to live fulfilled lives, and we work to achieve this by delivering services personalised to individual needs. We have embedded dementia care across all levels in our organisation and Namaste care was first trialled and implemented across the care homes in Malvern."
In closing, Adrian said: "I'm very passionate and committed to what I do, the residents are not just residents, they are my friends. I'm eager to continue to work with my colleagues to ensure dementia care continues to be completely rooted in our day-to-day activities and that we all take time to sit down with someone to make sure they know they have a person to talk to whenever they need it."
Find out more about Malvern care homes, that offer residential, dementia, nursing and respite care, by calling 01905 388 720 or emailing enquiries@fote.org.uk.