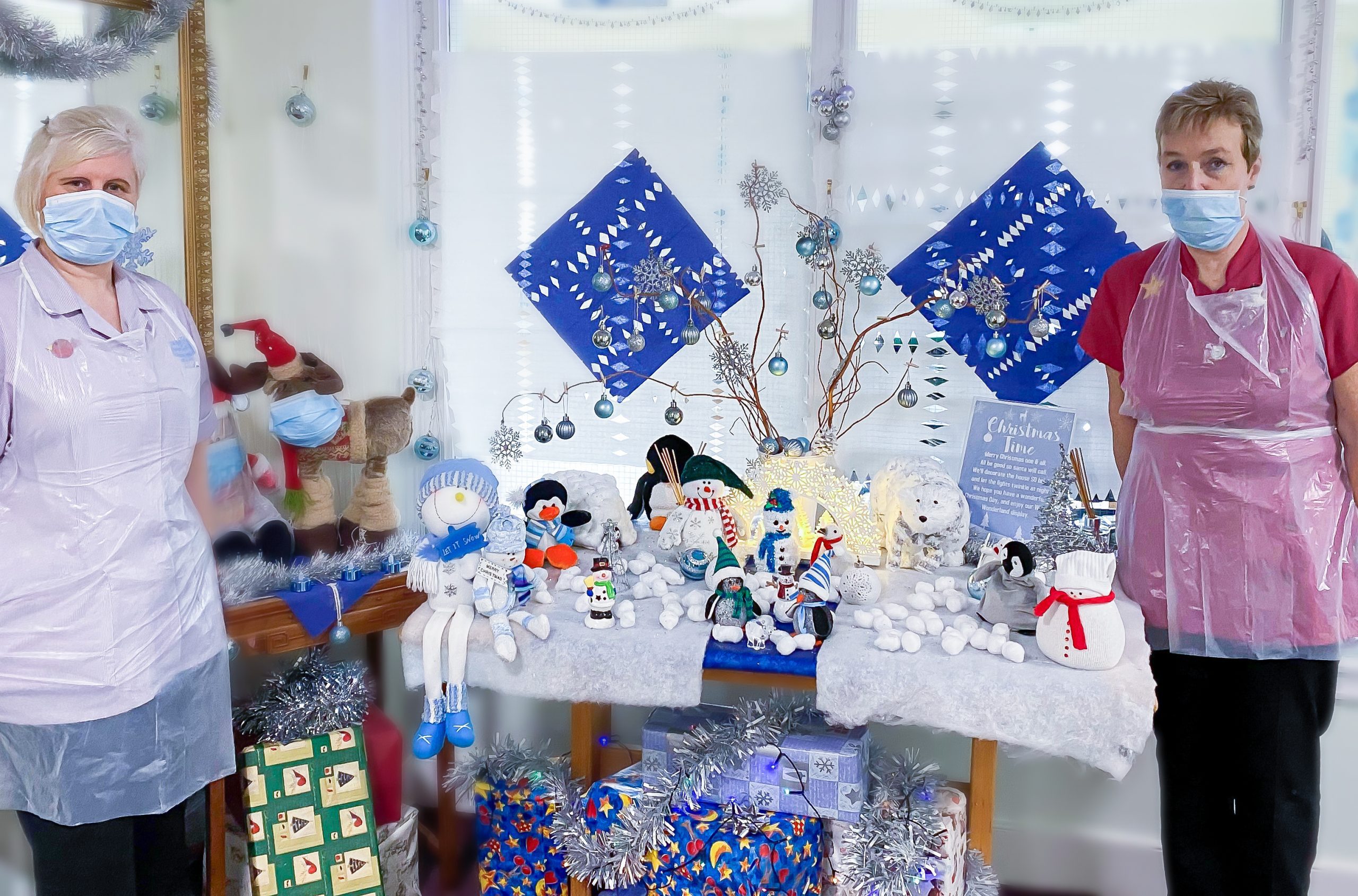 At Perrins House care home in Malvern, two of the Domestic Team have taken on the role of Artistic Surprise Makers. Together they have been keeping the residents engaged – and intrigued – with specially created and imaginative monthly display tables and poems that everyone can enjoy.
Vanda Jenkins and Dawn Barnes who, between them, have worked at Perrins House for over 23 years, prepare and design the displays each month. They tailor their creations to the seasons, awareness days, past times and special occasions.
Commenting on their eagerly awaited monthly exhibits, Dawn – who writes all the poems herself – said: "Vanda and I love putting the displays together as we know how much our residents look forward to seeing them, they have become quite an anticipated fixture on the monthly calendar. It's lovely when a certain display evokes a memory or story. Quite often the displays get the residents talking and sharing their own experiences. For example, when our Halloween table and poem was unveiled, the residents were chatting about things from Harry Potter and witches to apple bobbing as children."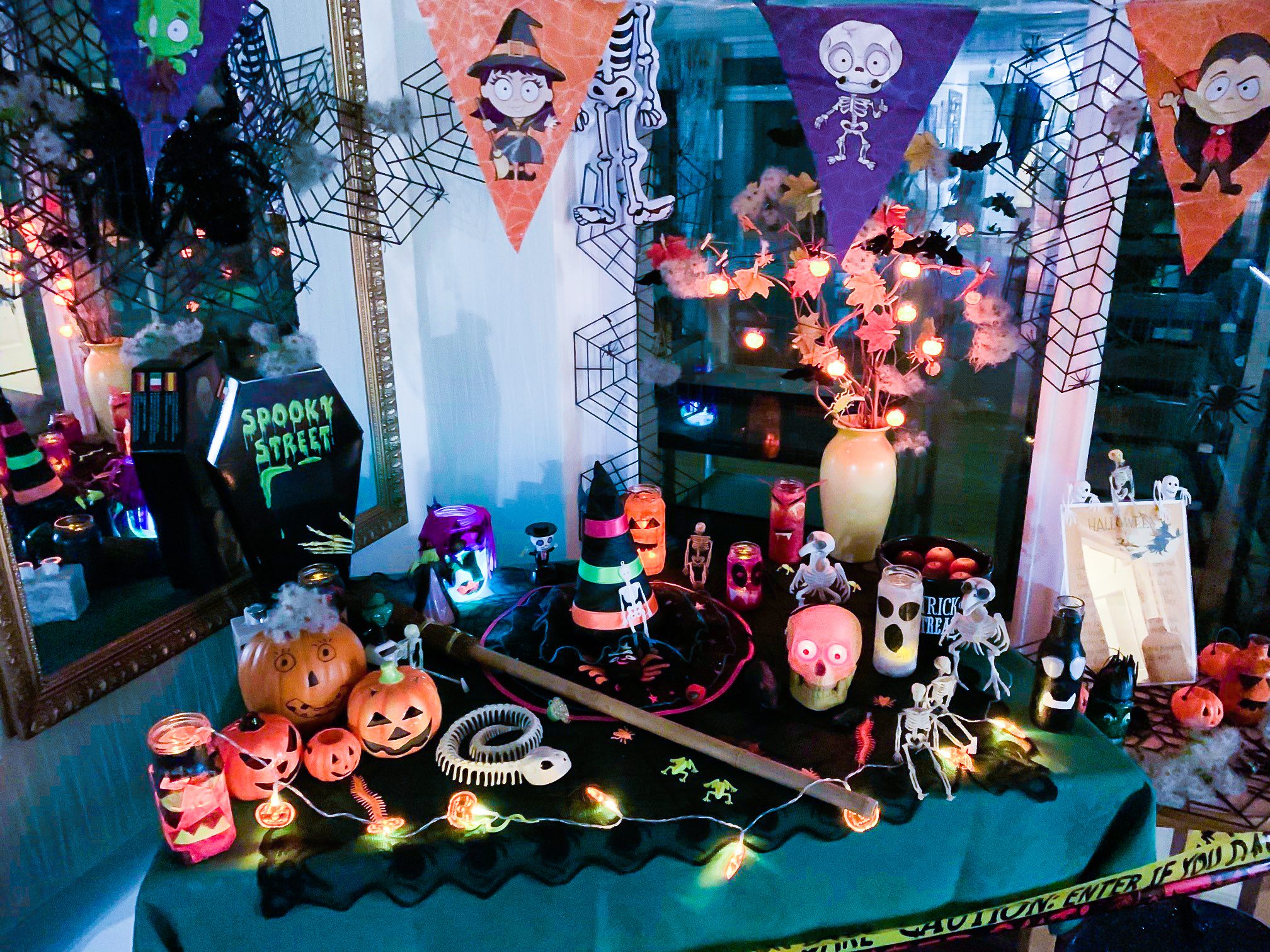 Selena Whittaker, the Activity Co-ordinator at Perrins House added: "The notion to create the displays and poems was totally Dawn and Vanda's idea. They decided to create the tables to give our residents an additional talking point and more visual stimulation. The items used for their monthly creations are from Dawn and Vanda's homes and they also ask other members of the Team if they have any contributions. It's now a monthly tradition that everyone here at Perrins House enjoys."
Talking about their Christmas offering, Vanda said: "Our residents are our motivation for what we do and we love putting different ideas together for them to enjoy. Dawn is a wonderful poet and her poems are lovely. For Christmas, we put together a Perrins House Winter Wonderland, complete with snowmen, penguins, a polar bear and even a COVID-safe Santa Claus and Rudolph. We hope it got everyone in the festive spirit."
Dawn added: "I wanted the poem I wrote for Christmas to continue to bring happiness and joy to our residents and spread a bit of festive cheer. With this in mind, I wrote this. Everyone who has read it has said how much they liked it."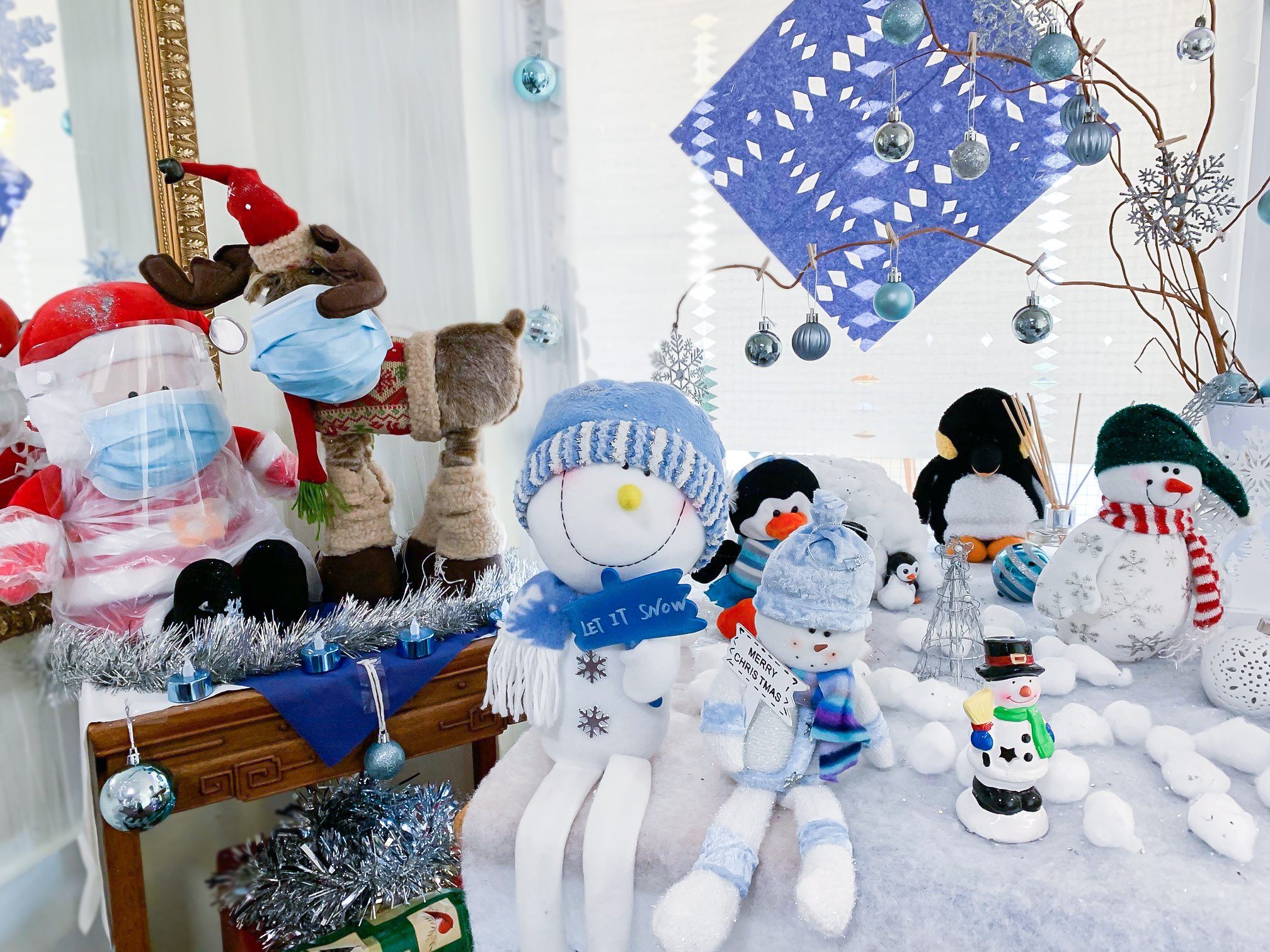 Merry Christmas one and all,
All be good so Santa will call.
We'll decorate the house so bright,
And let the lights twinkle at night.
We hope you have a wonderful Christmas Day,
And enjoy our Winter Wonderland display.
Rachel Knighton, the Care Home Manager at Perrins House added: "As one of the oldest care providers in England, Friends of the Elderly continually evolves and improves its bespoke services which are tailored to each resident's specific needs and preferences and Dawn and Vanda's displays are a keenly anticipated monthly attraction. Kept outside the care home's dining room, the residents are able to see it at any time; admire the displays and read the poems. It's always something our residents look forward to seeing."
Find out more about Malvern care homes, that offer residential, nursing and respite care, by calling 01905 388 720 or emailing enquiries@fote.org.uk.