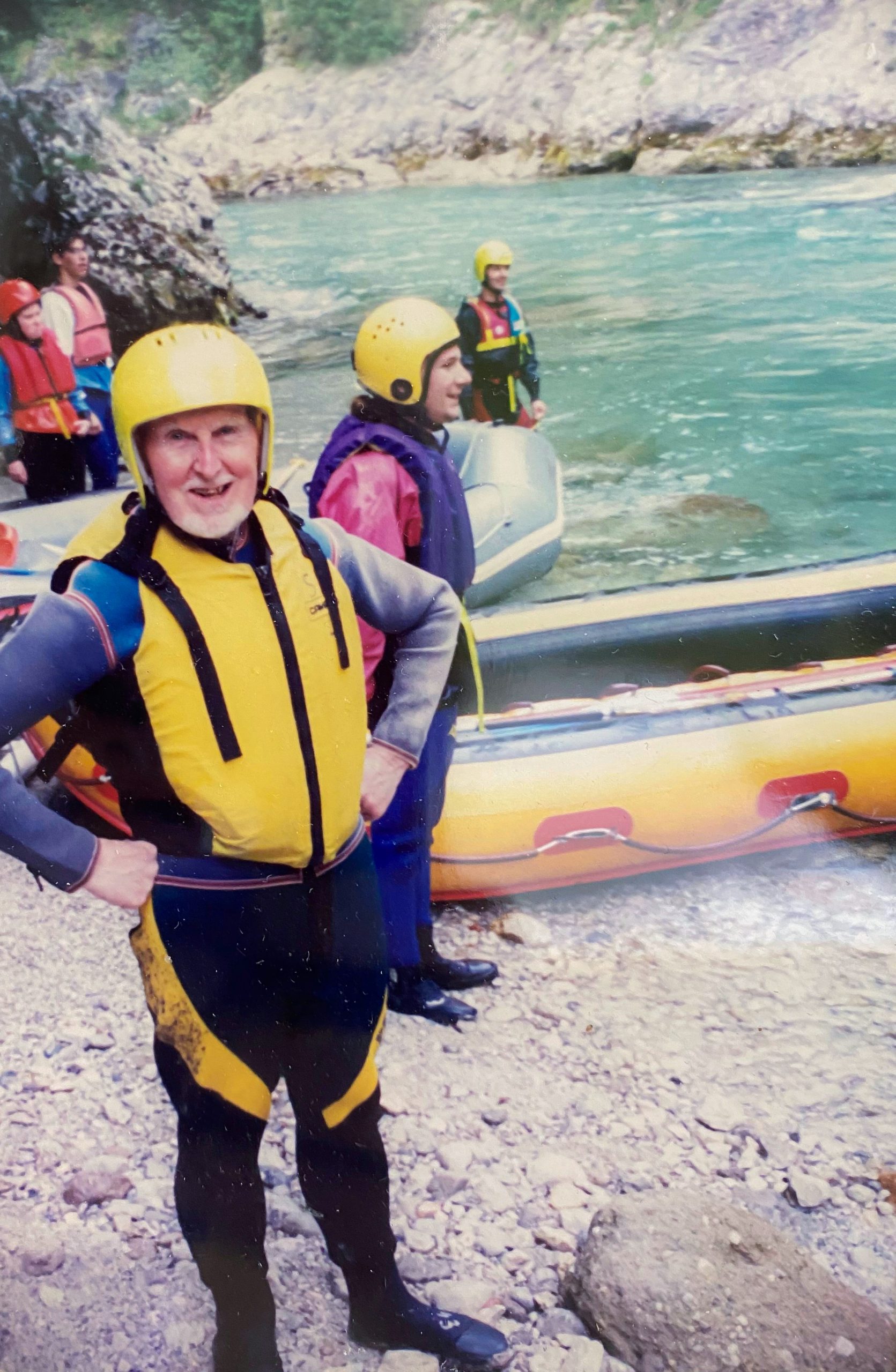 Brian Moore, a resident at Bernard Sunley care home in Woking, has been sharing his tales of hiking in Austria at the grand age of 90-years-old.
Brian, who is now 94, started hiking with his nephew back in 1996. Their first challenge they took on was The Schneeberg, a 6,811 ft Austrian mountain with the highest summit – Klosterwappen – of Lower Austria and the eastern most mountain in the Alps.
Brian said: "I've visited Austria many times over a period of 20 years and thoroughly love the country, the people, the culture, the scenery – everything. My nephew, Tony, who lived in Austria with his family introduced me to hiking on one of my many visits. He showed me the country's amazing wildlife, mountains, lakes, glaciers and nature reserves and from my first hike, I was hooked."
Austria's mountains and lakes have spectacular views. There are many beautiful trails across the alpine landscape of coniferous forests, meadows, exquisite nature reserves, stunning glaciers and dramatic waterfalls.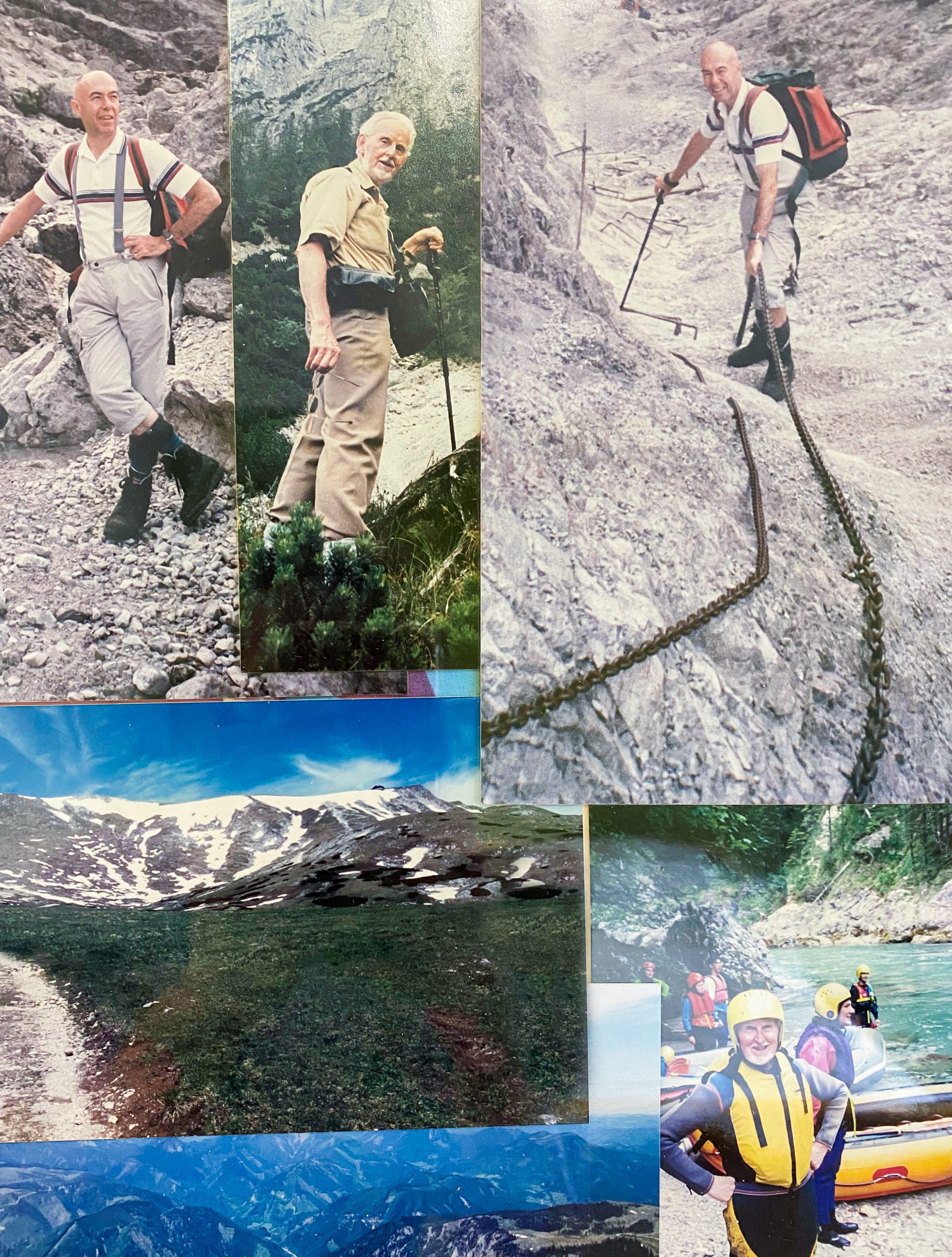 Brian continued: "I think the best part of the hikes Tony and I did was discovering new places, people and animals. Austria has beautiful mountain lakes, and you can see the mountains and trees reflected in them just like a mirror.
"We used to hike until we reached our target destination but were sensible and took as many rest breaks as we needed. Mostly, we'd do single day trips to the mountains or lakes, then come back to Tony's home in the evening. We did stop over for the occasional night in hotels, but never camped out in the wild; mind you we did run into deer, sheep and goats on the mountains."
Brian and Tony had many adventures throughout Austria and visited lots of different places. Brian added: "We visited many villages, towns, cities and tourist attractions such as Vienna, the historic city of Krems an der Donau, Hochosterwitz Castle, Eisriesenwelt Cave – the natural limestone and ice cave in Werfen and the Schafberg Mountain which has the steepest, steam cog-railway in Austria.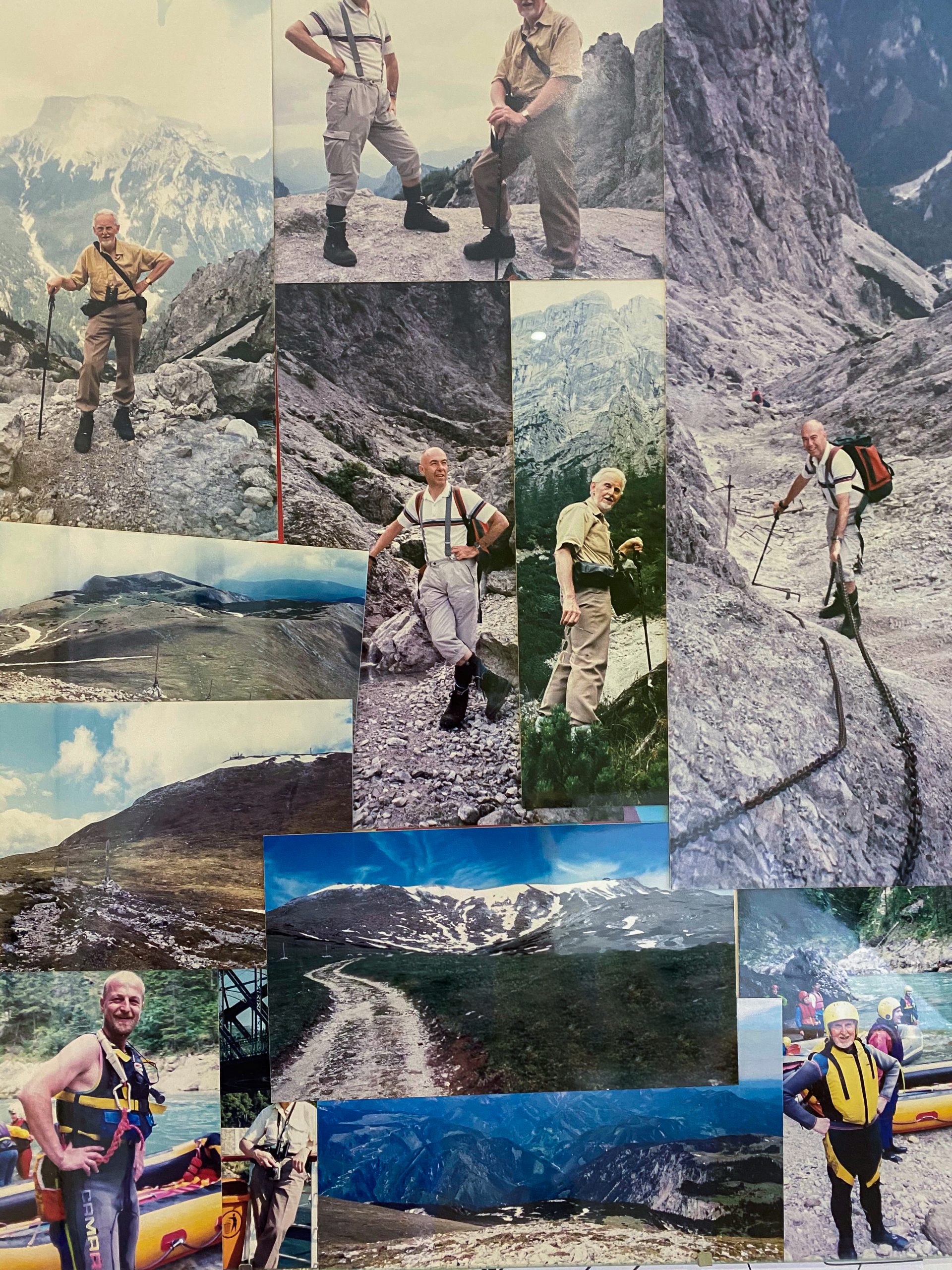 "I've also tried many different Austrian dishes including Wiener Schnitzel, Vienna Sausage, Knödel which are Austrian dumplings and Tafelspitz, a boiled veal or beef broth, served with a mix of minced apples and horseradish."
Ewelina Wagner, Bernard Sunley's Activities Co-ordinator said: "Brian is a real inspiration to all of us here at the care home. He's hiking stories are a joy to listen to. He always participates in the wide range of activities we have taking place. Whether it's gentle – socially distanced – group exercise classes, creative international and imaginative arts and crafts sessions, gardening, themed movie nights or quiz afternoons, Brian is always there, taking part and enjoying himself."
Brian has always been active and said: "I was exercising to build up my strength and after my first hiking experience, I realised how physically challenging mountain climbing is. My last trip to Austria was in 2016 when I celebrated my 90th birthday and I have to say, nothing quite beats the feeling of reaching a summit and looking down at the world. It was an amazing way to celebrate."
Ewelina added: "By providing an exceptional level of care, the charity's interactive activities provide our residents with the opportunity to live fulfilled lives and support their mental health and emotional wellbeing."
Set in Woking, Surrey, Bernard Sunley care home provides residential, nursing and dementia care in modern, purpose-built facilities. All of our rooms are spacious, light and airy and have en suite bathrooms.
To find out more call 01483 764 300 or email enquiries@fote.org.uk.