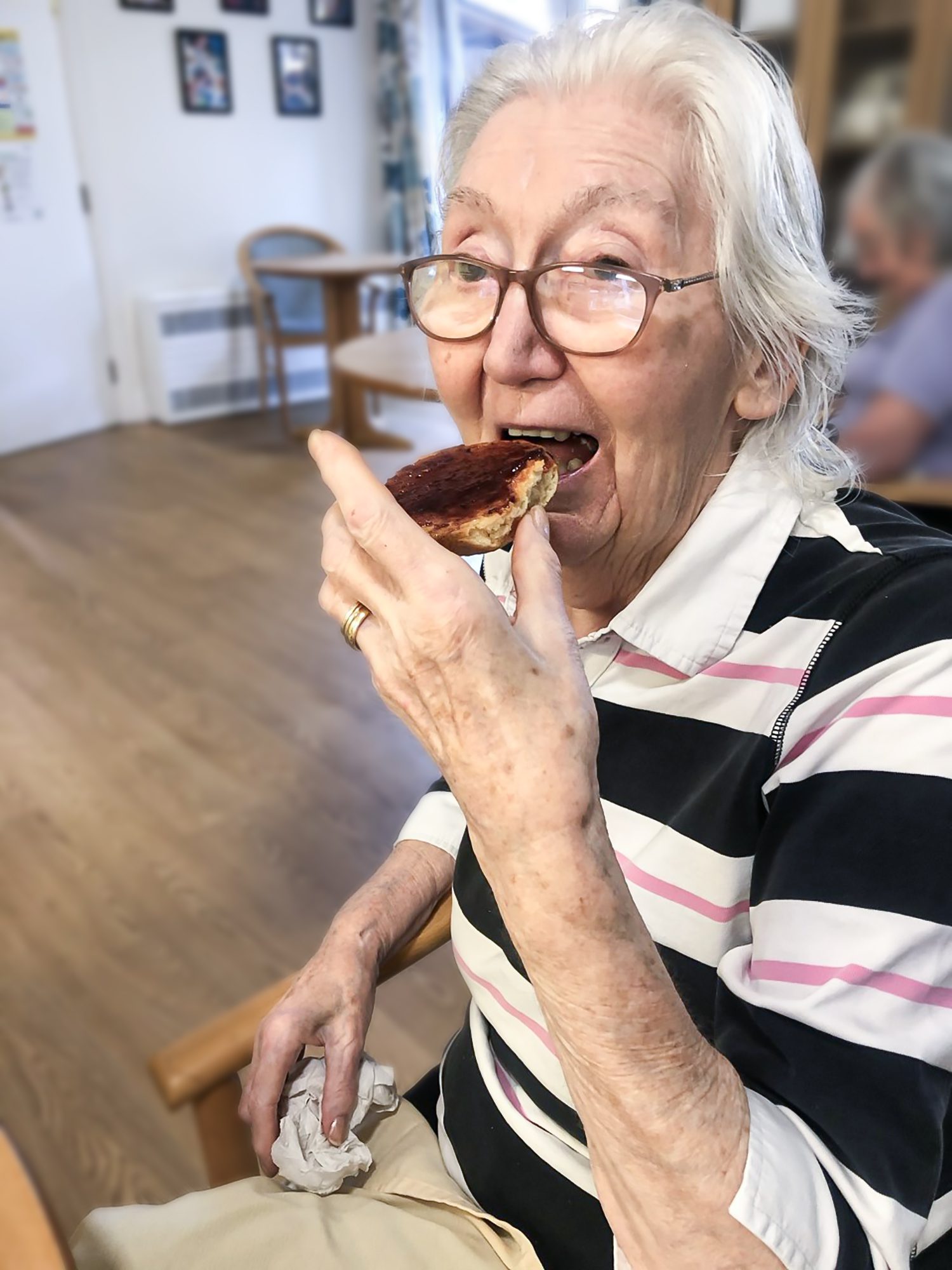 It's an age old question – how do you say scone? Residents at our Surrey care homes decided to hold a survey to find out their own result to the questions: Do you say Scones or Scones (Scons) and should you put cream or jam on first?
The results speak for themselves. 63.63% of residents said they pronounce it Scones and 81.81% agreed that you should take your Scones like The Queen and put the jam on first.
Commenting on the fun survey, Activities Co-ordinator at the Bernard Sunley care home in Woking, Ewelina Wagner said: "Baking is a very popular activity at the care home, which everyone enjoys and Scones are a firm favourite. I was chatting to some of the residents and the questions of jam or cream first and how you pronounce scones came up and I thought it would be a bit of fun to find out what everyone thought.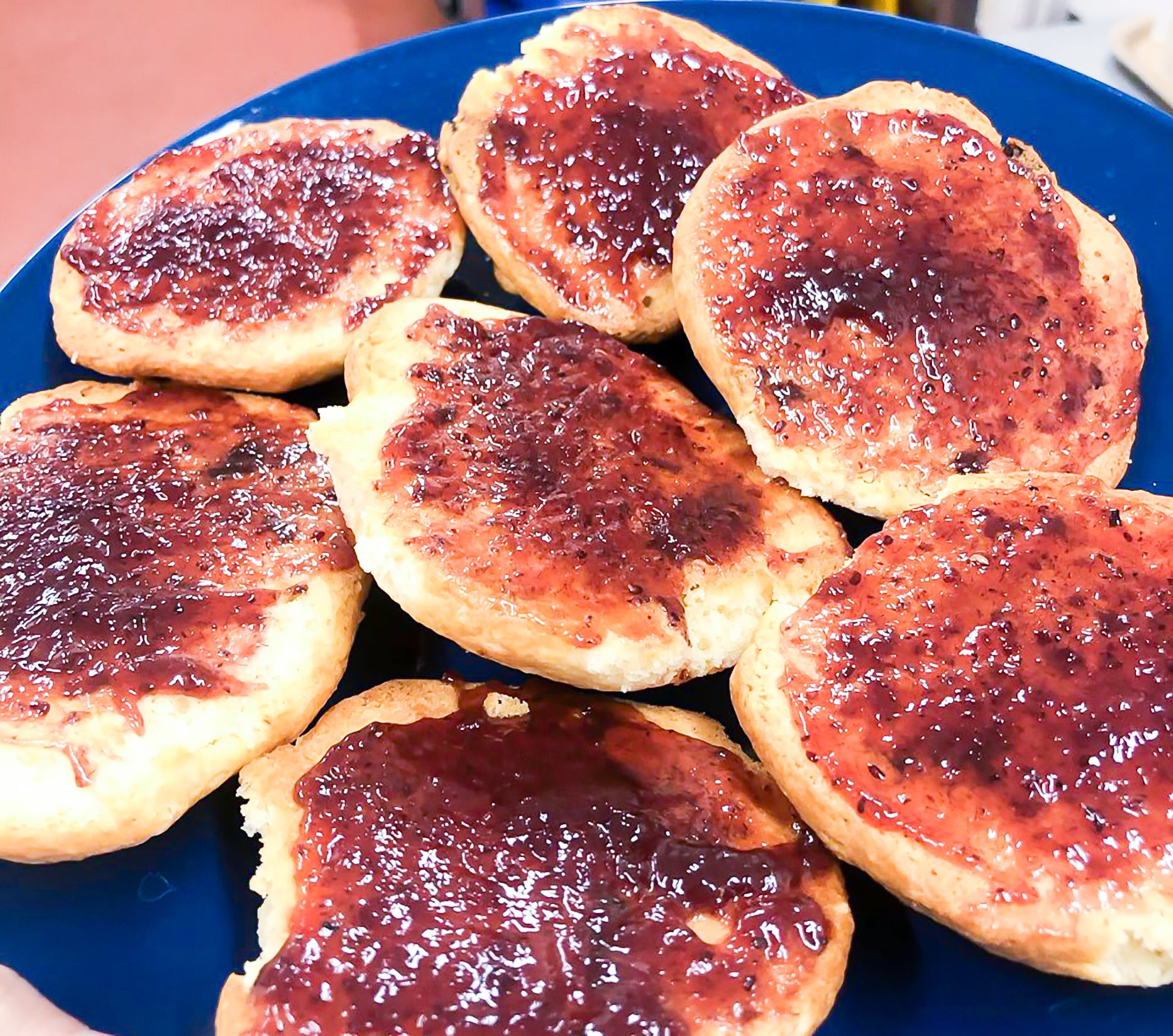 "I mentioned the idea to my colleague, Ann Essam, the Activities Co-ordinator at our Redcot care home in Haslemere who thought it would be good to compare the answers of both homes. So, we arranged for a Scone Baking Afternoon and held a little, enjoyable survey where we asked the residents their preferences."
Ann added: "Like The Queen, the majority of our residents prefer to put jam on first. When it comes to what type of Scone they enjoy the most, the jury was out with a split decision."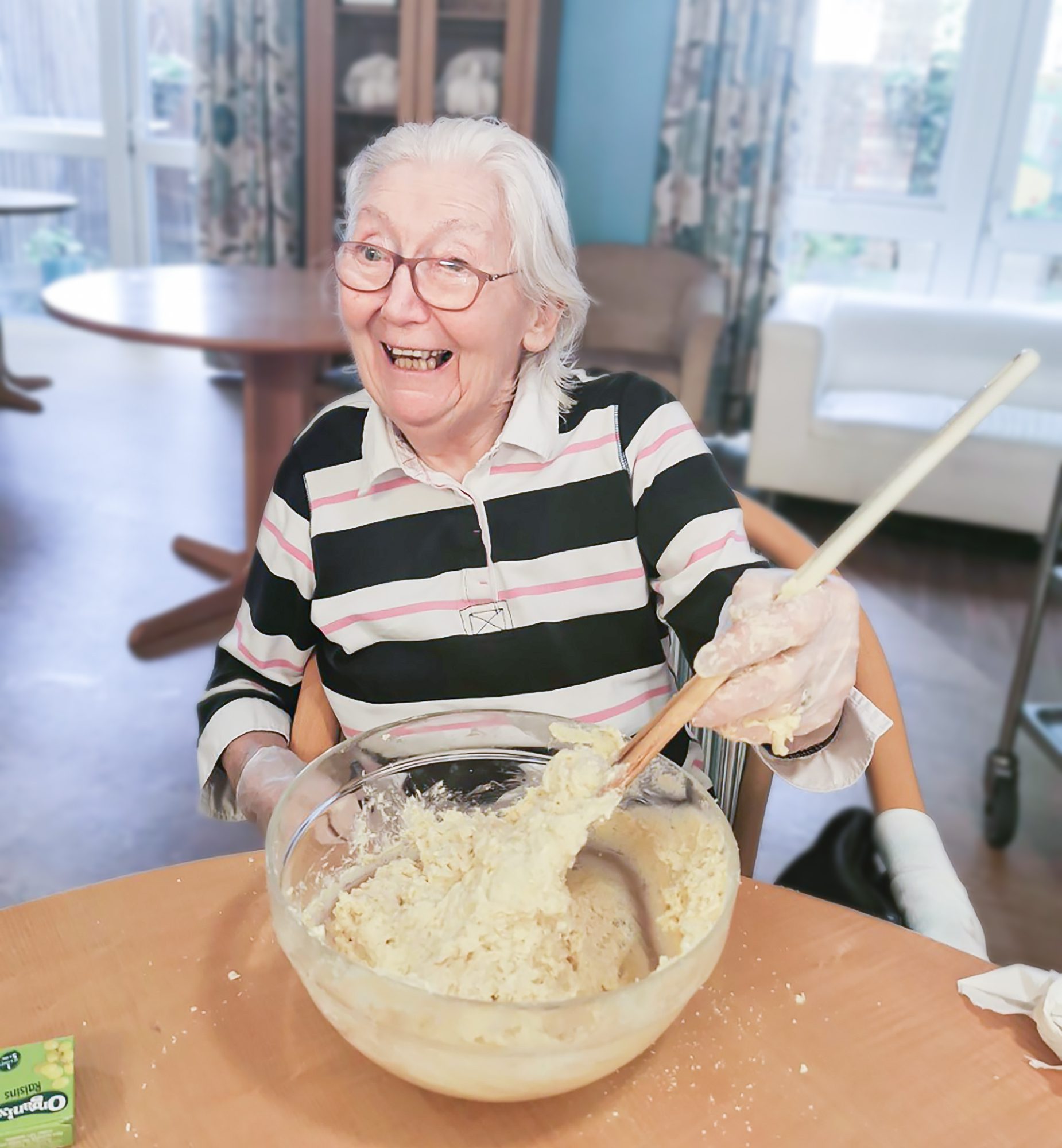 Ewelina said: "36.36% preferred the traditional fruit Scone and an identical number said they love all types. 18.18% thought the best Scones were savoury or cheese, but one resident, Rose Simmons, here at Bernard Sunley plumped for plain Scones, explaining that she preferred these as you can put anything you like on them. It doesn't just have to be jam or cream."
The residents at both care homes had a great afternoon making and baking their Scones and enjoyed a well-deserved cup of tea to wash down their tasty treats. Whilst enjoying the fruits of the labour, the residents reminisced about the cream teas they had enjoyed on holidays, for special treats or birthdays.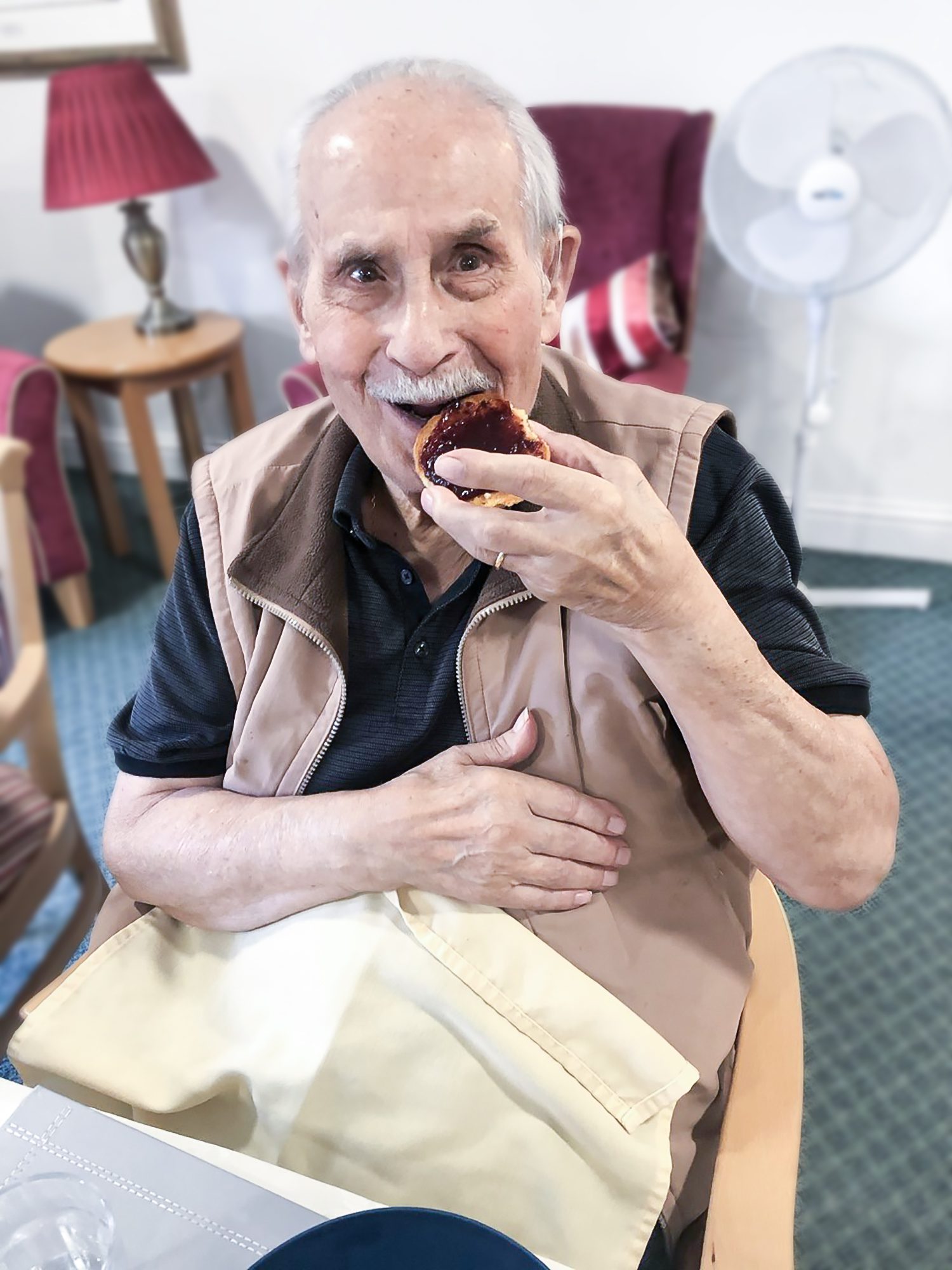 Ewelina concluded: "It was a lovely way to spend the afternoon. Everyone had fun making the Scones, debating what was the right way to eat them and chatting about their cream tea memories."
To find out more about Redcot care home in Haslemere, call 01428 644 637 or email enquiries@fote.org.uk.
For more information about Bernard Sunley care home in Woking, call 01483 764 300 or email enquiries@fote.org.uk.