Our 'Outstanding' CQC rated care home, Little Bramingham Farm, specialises in residential care. Thanks to a kind donation by Luton Town Football Club (LTFC) Community Trust, staff were able to organise a themed event, continuing to go above and beyond to support the wellbeing, mental and physical health and varied interests of its residents.
On Saturday 17 October residents – who regularly watch their local team play on TV – enjoyed an exciting afternoon cheering on their team in the care home's lounge. The day was made even more special as they were decked out in full Hatters colours along with LTFC branded gifts donated by the community trust.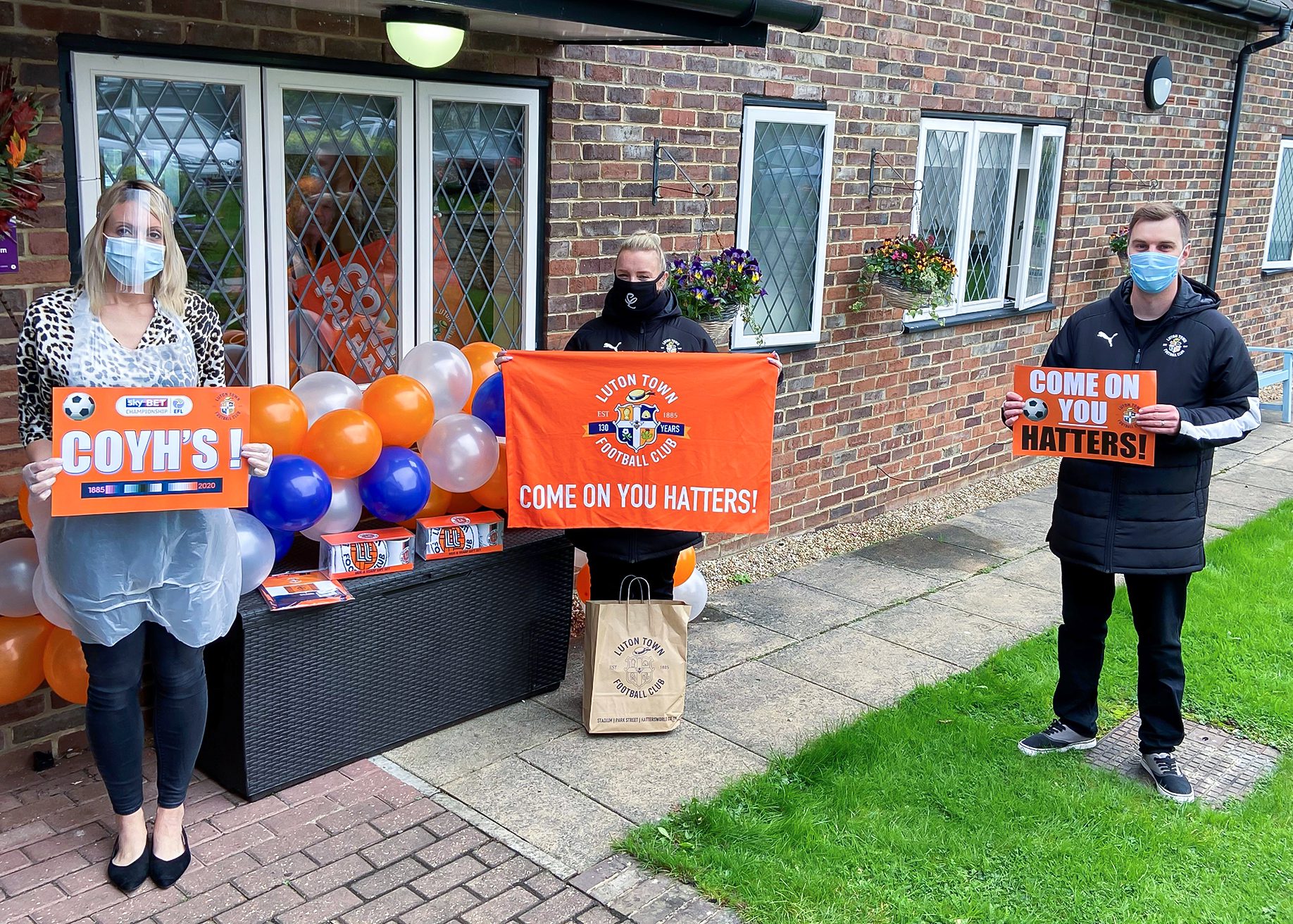 Emma Lawrance, the Manager at Little Bramingham Farm, said: "We ensure our residents enjoy and participate in a wide range of interactive activities to keep them active, motivated, engaged and stimulated. With so many of our residents being lifelong supporters, it was so nice to enjoy the game with the lounge decorated in the Team's colours. To have the additional Hatter souvenirs was a real treat."
Luton Town Football Club is an English football club which has been based at Kenilworth Road since 1905. It was founded in 1885 and is nicknamed "the Hatters" which reflects Luton's historical connection with the hat making trade.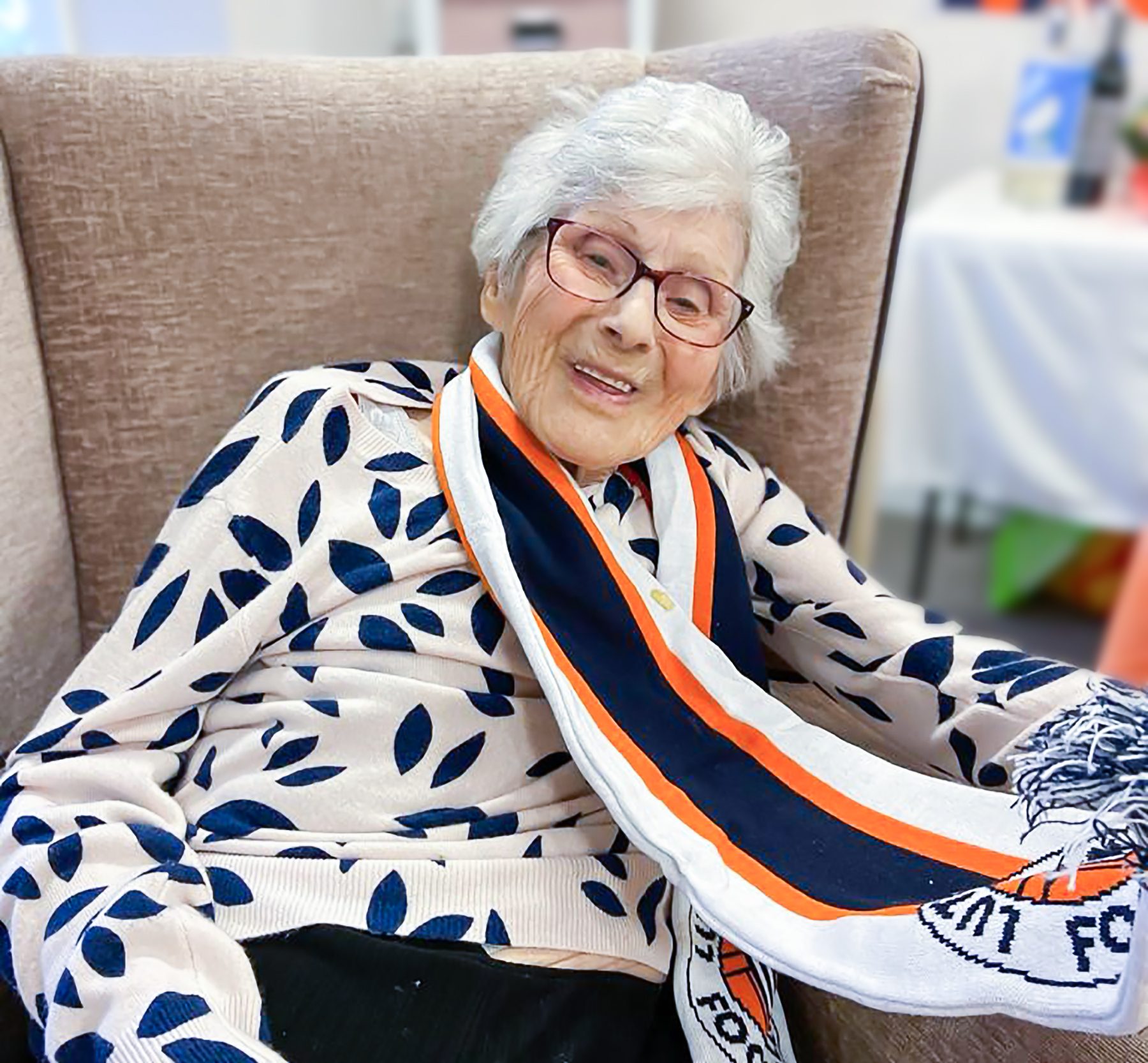 Adam Woulds of the LTFC Community Trust said: "The pandemic has led to increased loneliness and feelings of isolation across all age groups. We've been working hard in recent months at Luton Town Football Club Community Trust to tackle loneliness in our communities. The football club is one of the key pillars of the community, so it's a real pleasure to be able to provide some Hatters memorabilia for the residents of Little Bramingham Farm to help them feel more connected to us and the community during this very difficult period."
Emma added: "We constantly review our activities calendar and ensure we take onboard all comments, likes and dislikes of our residents. This is to make sure we always deliver a service they want, and want to be involved in. Watching football on a Saturday is a definite favourite. Whilst the result of LTFC's EFL Championship game against Stoke City on Saturday didn't go in The Hatters' favour, the residents had a 'hat-triffic' time supporting and cheering their local team on."
Find out more about Little Bramingham Farm care home by calling 01582 582 433 or emailing enquiries@fote.org.uk.