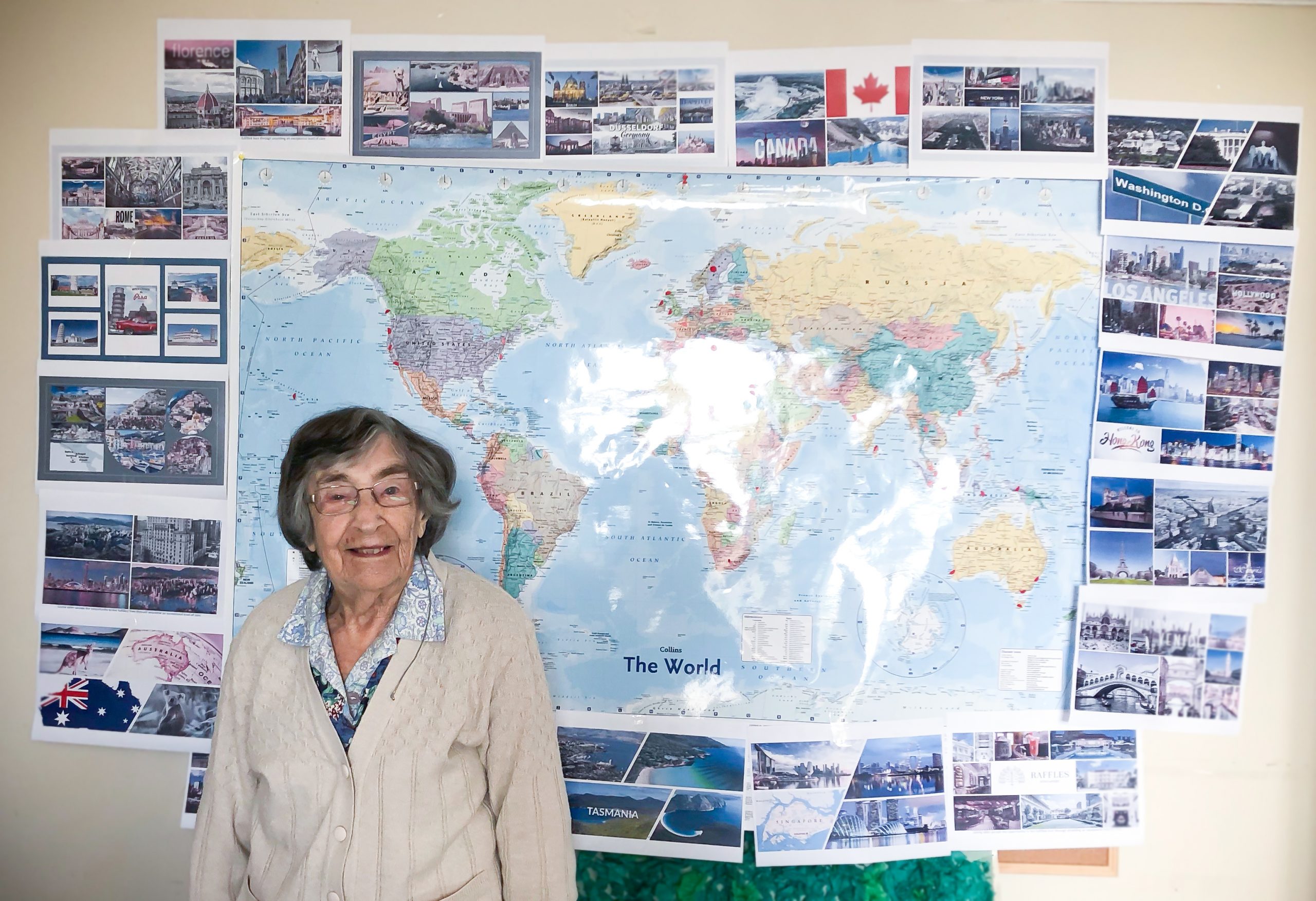 Redcot Care Home resident, Evelyn Morrison, who has been a resident at the Surrey home for just over two years, is a well-travelled and avid storyteller. One of her favourite things to do is share exciting tales with friends and care home staff about her international travels.
Evelyn always speaks of her travels with much fondness and nostalgia. Through her entertaining tales, she paints vivid pictures of her adventures to her friends at Redcot. They always listen with interest and now almost know the globetrotting journeys as well as Evelyn!
Evelyn's long distant foreign travel began when she and her late husband, John, went to visit her sister, Margery, in Tasmania, Australia. Margery had a dairy farm and during each trip, they would stay on the farm, helping out for a three-week period before moving on to other exotic locations.
On their travels, Evelyn and John completed four world trips between 1982 and 1995 and visited Singapore, Malaya, Perth, Tasmania, Melbourne, Sydney, Canada, New York and Washington.
Singapore became one of Evelyn's favourite places to be, and she ensured that they stopped there on each trip. They always stayed at her favourite hotel, Raffles which she loved for its ambience, charm and heritage.
However, the travelling duo didn't stop there. Evelyn and John also visited Hong Kong, Paris, Italy and Germany, and many places in America including Los Angeles, as well as a cruise down the River Nile.
When asked about her vast overseas adventures, Evelyn said: "John and I both caught the travel bug when we got married. At first we travelled around the UK, and lived in South Wales, Ireland, England and John's native home of Scotland, before settling down and raising our family.
"When our children were young, we spent our holidays in Scotland visiting family and friends but finished each holiday with a trip to beautiful Cornwall. We decided to buy a caravan to expand our travels. It was towed behind John's Jaguar and we spent many happy times touring around France, Germany, Holland and Belgium."
Commenting on Evelyn's love of travel and how she keeps other residents hooked on her stories, care home manager Jan Daly said: "Evelyn is a real character and has an obvious passion for travel, exploring new and exciting places, history and voyages. She loves recounting her adventures, the sights, her experiences and funny anecdotes with her friends at the care home. Even the team get caught up in her stories."
As a treat, the care home team put together a slide show of pictures from Evelyn's favourite destinations, monuments and countries. When Evelyn saw the images, she said: "What a lovely surprise. It was great to see so many places that John and I were fortunate enough to travel to. It brought all the happy memories flooding back."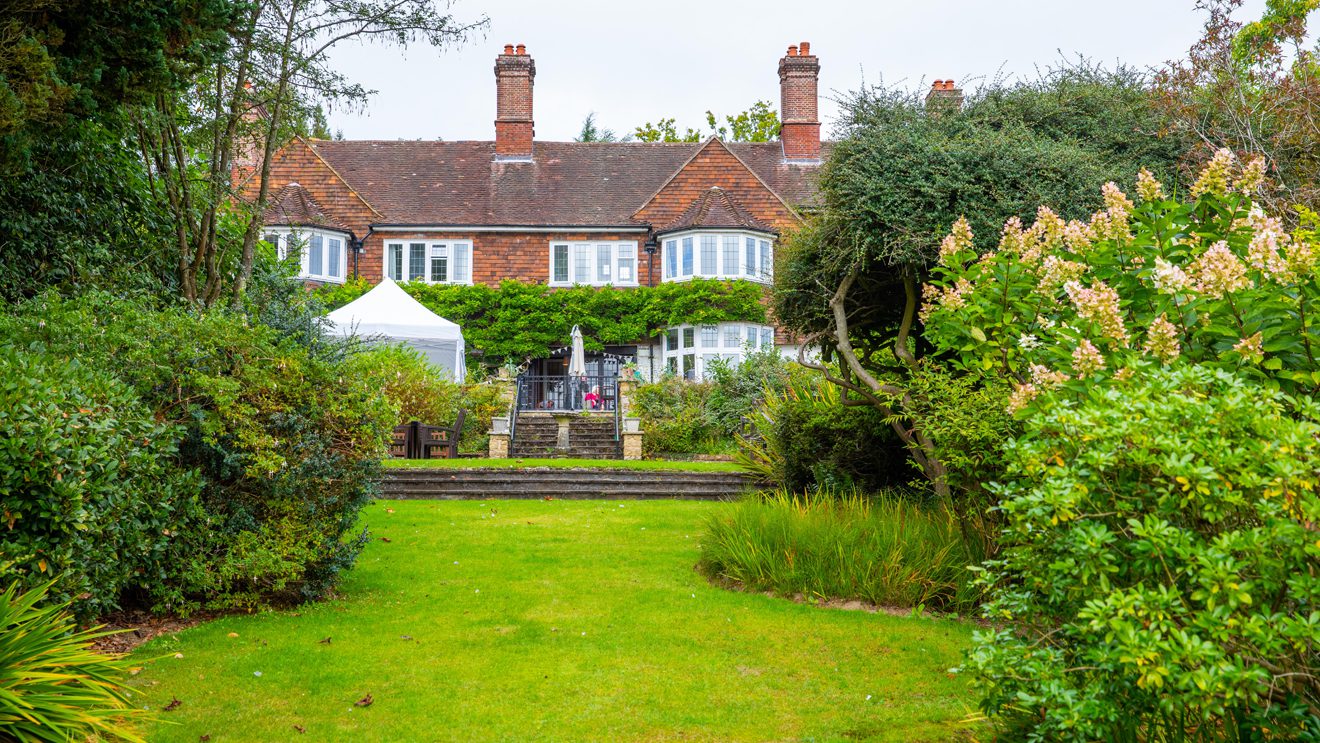 Redcot care home overlooks beautiful gardens and is surrounded by countryside, much of which is owned by the National Trust. Redcot is blessed with a unique, tranquil setting and offers care provided by our dedicated and well-trained team.
Thanks to strict procedures put in place, we are COVID-WISE and taking new admissions at our care homes. To find out more about Redcot care home, call 01428 644 637 or email enquiries@fote.org.uk.