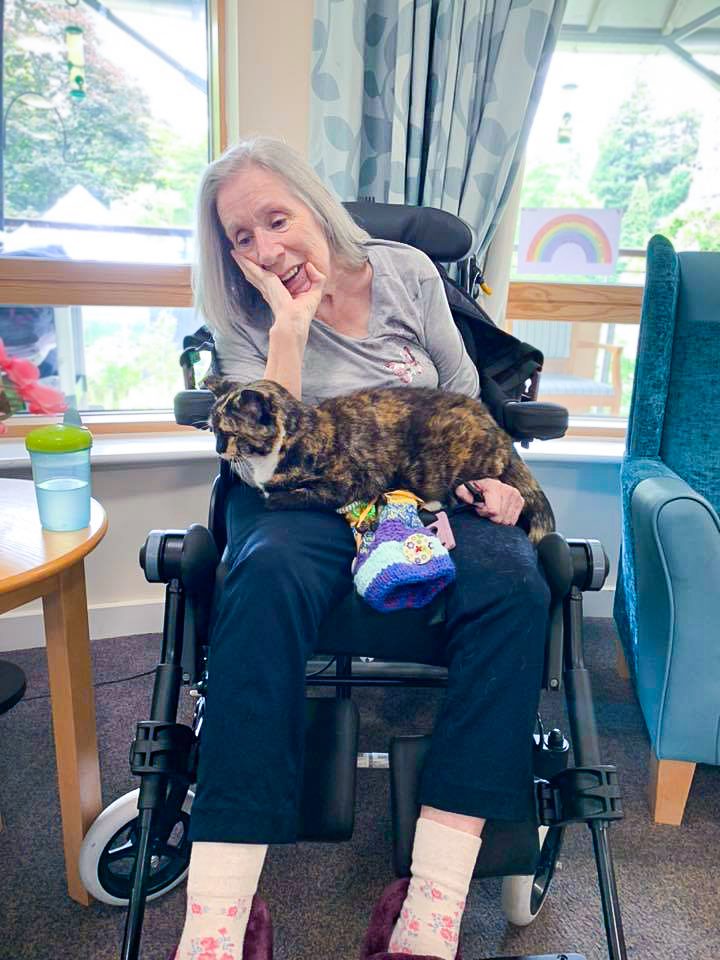 Our Malvern care home, Bradbury Court, provides dedicated care to people with dementia. In bittersweet circumstances, the staff at the care home have been able to reunite Val, a resident, with her adorable cat, Issy. The positive impact has been amazing.
Val has been a resident at Bradbury Court care home for three years. Due to her severe condition, she is non-communicative. After moving to the care home, her husband Bill didn't want to be parted and visited her every day since her arrival.
Over the years, Bill made friends with everyone – staff, suppliers, members of the local community and residents alike. He became a volunteer carrying out a wide variety of tasks and errands, becoming a much-loved figure throughout the care home.
Sadly, and suddenly, Bill passed away on 24th June 2020. It was a shock to many people not only at the care home, but in the surrounding area as well.
Following his Father's passing, Bill's son Stephen was talking to Elaine Banks, the care home manager. He was worried about what he would do with the cat, Issy. Knowing how much Issy had meant to Bill, Elaine thought it would be a good idea to give her a home at Bradbury Court, where she'd get lots of love and fussing.
On the day Issy arrived at her new home, it was magical – she made a beeline to where Val was sitting, jumped straight on to her lap and promptly fell asleep. Then, to the amazement of the care home team, Val – for the first time in quite a while – tried to speak and had a look of sheer happiness and joy at seeing her Issy again.
Issy is now happy, relaxed, and interacting in a very positive way with the care home team, other residents and, of course, her beloved Val.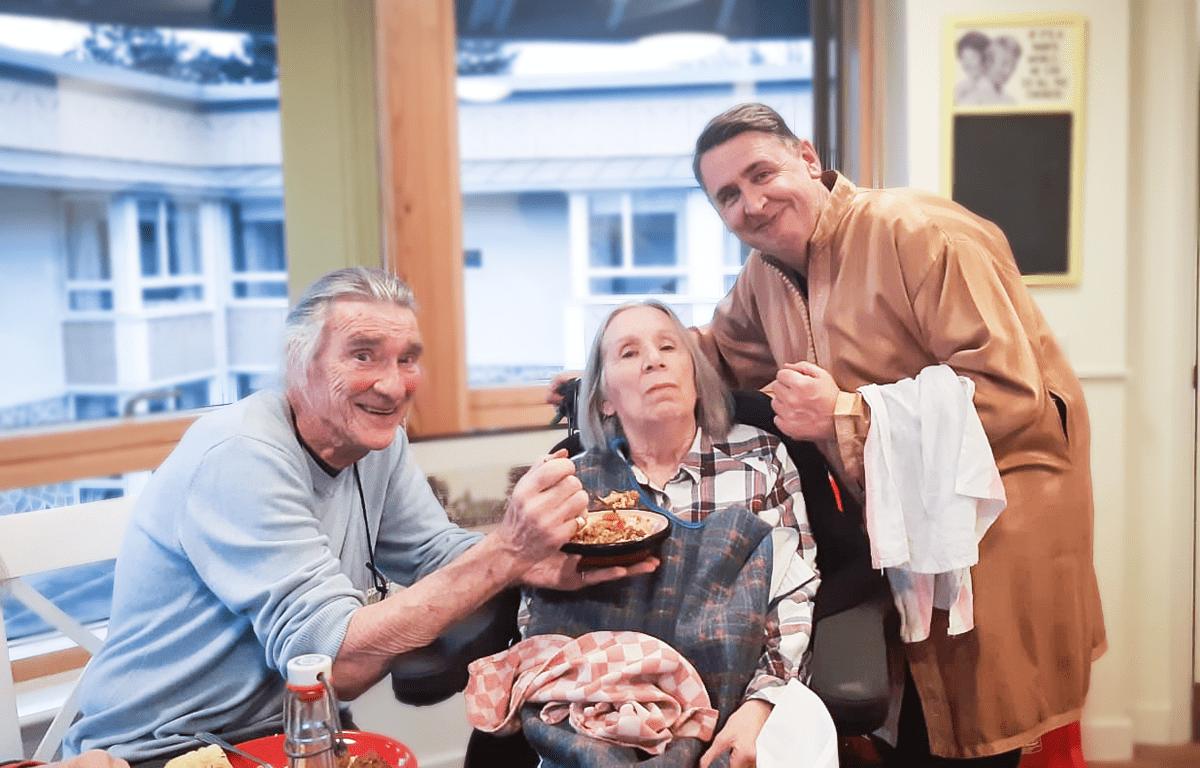 Talking about Bill, Care Home Manager, Elaine Banks said: "Bill was a much-loved personality both at the care home and in the Malvern community and it seemed the natural decision for the team and I to step in at this difficult time and give Issy a loving, safe and friendly new home and reunite her with Val.
"Bill was not only a relative, he was a volunteer and a great advocate for Bradbury Court and 100 percent dedicated to his wife Val. He was involved with our Namaste Research Project which helps bring ease to people with acute levels of dementia and made a huge impact at the Worcester University for Dementia Studies Namaste Celebration Day.
"Everyone at the Malvern site will miss his presence, quirky personality and his beaming smile."
With a person-focused approach to care, Davenham, Bradbury Court and Perrins House are picturesque homes situated in beautiful grounds in Malvern. To find out more and for admission enquiries, please call 01905 388 720 or email enquiries@fote.org.uk.