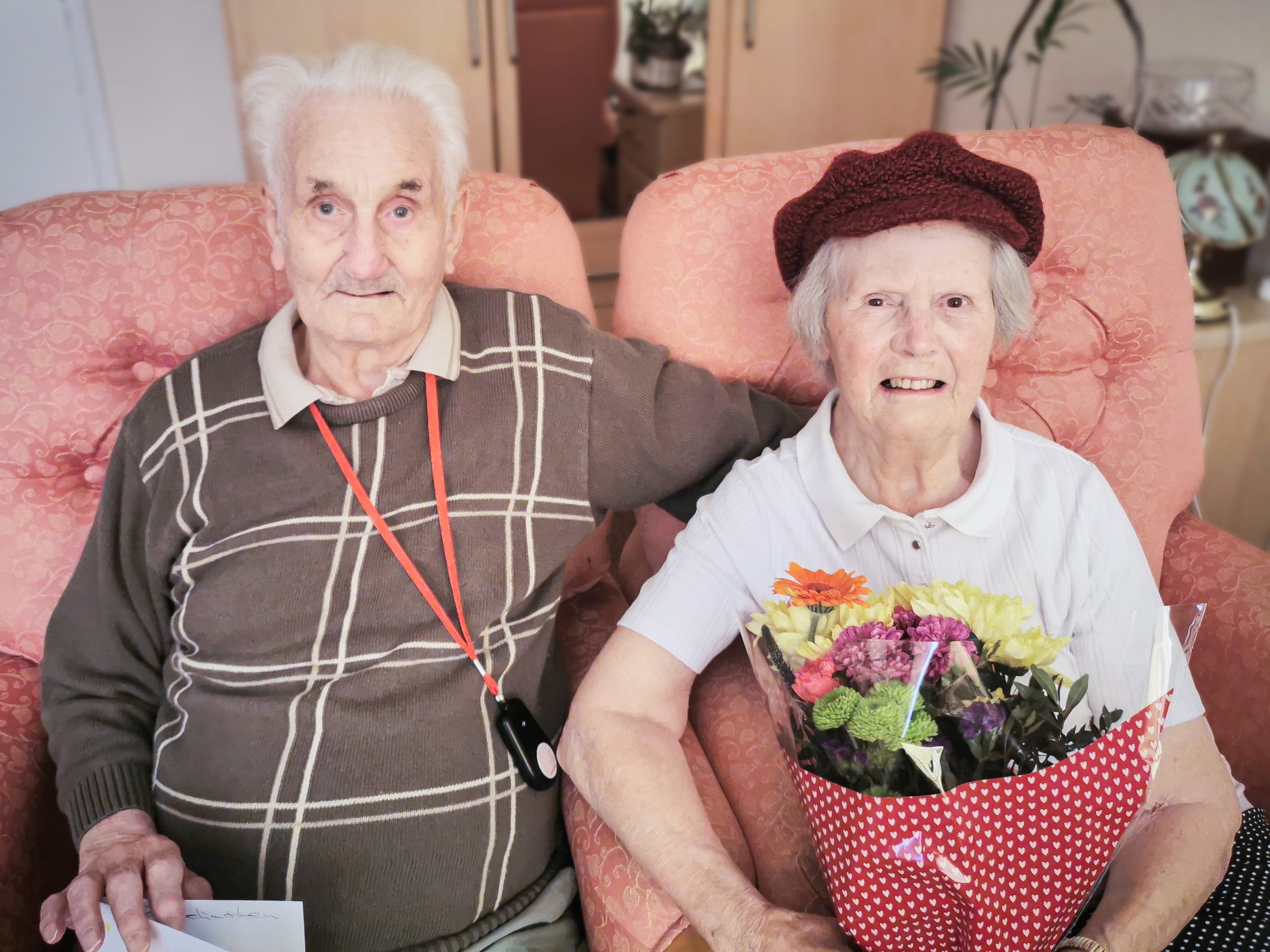 Two residents at our Bournemouth care home recently celebrated an incredible milestone – their 64th Wedding Anniversary!
Len and Delia Butler are residents at the Retired Nurses National Home (RNNH). They celebrated their anniversery during Valentine's week and revealed the secret to a long and happy marriage is a 'bit of give and take'.
Speaking about their landmark anniversary Len said: "I met Delia whilst we were both waiting for a bus to Boscombe back in 1956. I knew she was the one the first time I saw her. A lot of people have asked me 'what's your secret?' or 'how have you two lasted together so long?'. The answer is easy, firstly we're best friends and secondly, Delia is always right."
Staff and other residents at RNNH celebrated Len and Delia's milestone anniversary on 11th February with a delicious afternoon tea.
Alan Johnston, manager at RNNH said: "Len and Delia are a lovely couple and have a wide circle of friends at the care home. Their marriage is certainly blessed as it's no mean feat to reach 64 years together. It was definitely a day to celebrate and treasure."
Delia added: "Len and I are still as happy together as they day we got married. It's the little things that matter and we are each other's biggest fans and best friends. We've always put each other first and made time for each other – oh, and there's always lots of laughter too."
The Retired Nurses National Home in Bournemouth, Dorset has a has a dementia unit staffed by a specially trained care team providing dementia focused care. To find out more, phone 01202 396 418 or email enquiries@fote.org.uk.