Hello and welcome to my latest blog post.
I hope you are having a wonderful summer and enjoying the sunshine (when we have had it!).
At Friends of the Elderly, we have been busy with lots of fun and exciting events and activities for our residents, clients and the local community. Here are some of the highlights of our summer:
The Redcot Arms
One of our most exciting events was the opening of our new pub at our Redcot care home in Haslemere – The Redcot Arms. This is a cosy and friendly pub where our residents can enjoy a drink, a snack, and a chat with their friends and family. We were delighted that the Mayor of Haslemere, Councillor Jerome Davies, was able to open the pub for us and join us for a toast. Our residents have definitely enjoyed a tipple or two!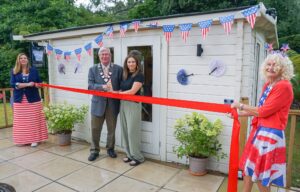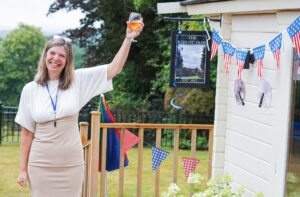 Gardening with YAWN Life
At our Little Bramingham Farm home in Luton, our residents have been enjoying creating a beautiful garden with the help of a local community group called YAWN (Young Adults with Needs). YAWN provides care and support for people with learning disabilities. In partnership with our residents a group of young people supported by YAWN have planted flowers, vegetables, herbs, and fruit trees. They have also made bird feeders, bug hotels, and scarecrows. The garden is a wonderful place to relax, learn, and have fun.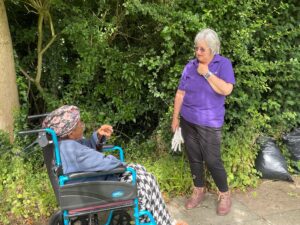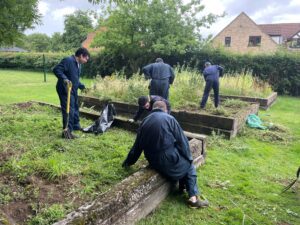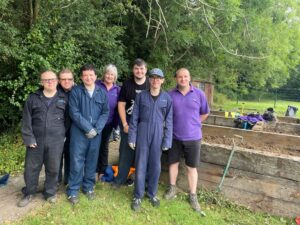 Summer fete at RNNH
In Bournemouth, at our RNNH care home, we had a fantastic summer fete that was very well attended by the local community. There were activities and games for all ages, such as tombola, raffle, face painting, bouncy castle, and more. There was also live music, delicious food, and stalls selling crafts and gifts. The sun shone brightly and everyone had a great time.
These are just some of the ways we have been enjoying summer at Friends of the Elderly. We are very grateful to all our staff, residents, volunteers, supporters, and partners who have made these events possible and successful.
We are looking forward to more events and activities in the autumn, such as Halloween parties, bonfire nights and Remembrance Day services. We will keep you updated through my blog and our social media channels.
I am also delighted to announce that we have launched a help and resources section on our website where you can find useful information on various topics related to caring for older people.
We will add more resources to this section over the coming months, and we hope you will find them helpful. Some of the topics we currently cover are:
· Caring for someone with dementia
If you have any suggestions about other topics you would like us to cover, please email me at chiefexecutive@fote.org.uk and let me know. I would love to hear from you.
That's all from me for now. Thank you for your support and interest in Friends of the Elderly. Until next time!
Steve
Chief Executive of Friends of the Elderly
Steve Allen, Chief Executive of Friends of the Elderly, writes a regular blog which gives insight into his role at the Charity.
He offers information and advice about important areas affecting older people and their families. Steve can be reached at chiefexecutive@fote.org.uk. 
Watch this space for more of Steve's posts.