Hello and welcome to my September Friends of the Elderly blog.
This month's blog is a bit different. I would like to pay tribute to our patron Her Majesty the Queen.
08 Sept 2022 wasn't just an another day for us at Friends of the Elderly.
We were deeply saddened  to learn of the death of Her Majesty Queen Elizabeth II.
Her Majesty was Patron of Friends of the Elderly for over 60 years and her support and kindness have been very important to so many older people our Charity has worked with.
We have had Royal support since its earliest days caring for WWI veterans.
As a young Princess, Her Majesty visited with veterans at an event organised by Friends of the Elderly, which was also attended by her mother, the then Duchess of York.
Her Majesty's support of our Charity continued through the years, and we were honoured when she became our Patron in 1953.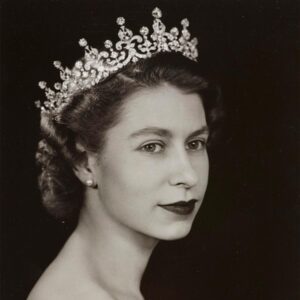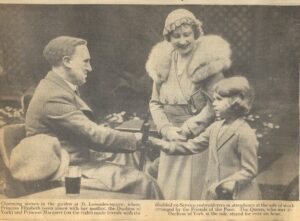 Friends of the Elderly supports older people in a variety of ways. As well as providing residential and day care services, the Charity also provides grants to older people in financial difficulty. This service was first established in 1905 and we still provide grants to support older people living in poverty today. Our grants help older people to afford basic essentials so that they can stay warm and well at home, including boiler repairs and heating repairs, replacement washing machines and mobility aids.
Sometimes even a small grant can be life changing for the people we support. Recently our Charity was able to help Linda* with a grant of £400 to pay for car repairs that she wasn't able to afford. The impact on Linda's life has been substantial as she has said…
"The money has been a Godsend. You are lifesavers. I live in a rural village with limited public transport so I felt very cut off from everything. Having my own car again gives me back my independence."
The long patronage of Her Majesty The Queen has helped Friends of the Elderly to support lots more people like Linda, for which we are very grateful.
Her Royal Highness Princess Alexandra, the Hon. Lady Ogilvy is also the Charity's President and we have greatly appreciated the support the Royal Family has provided Friends of the Elderly over several decades.
Her Majesty The Queen's Patronage and support of Friends of the Elderly is so appreciated by all of us at the Charity, including our residents, grant recipients, staff and volunteers.  Her Majesty has such importance to so many older people, and we are tremendously grateful for her long and devoted service.
Thank you Ma'am.
Steve
(* Names changed for confidentiality)
Steve Allen, Chief Executive of Friends of the Elderly, writes a regular blog which gives insight into his role at the Charity.
He offers information and advice about important areas affecting older people and their families. Steve can be reached at chiefexecutive@fote.org.uk. 
Watch this space for more of Steve's posts.