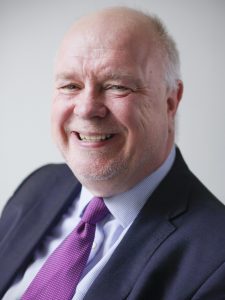 Rob joined the Friends of the Elderly Board of Trustees in April 2015.
He has been a member of Hackney Council since 2006 and is active in many other local charities. A qualified accountant, he has spent most of his working life in the public sector including working for a number of London councils before retiring as a director at Transport for London Street Management.
Rob is committed to the work of the charity in improving the lives of older people through the delivery of exceptional care and is guided by his own experiences of caring for his mother during her old age and to the end of her life.
As a trustee he sits on Friends of the Elderly's Audit and Risk Committee and is the Interim Chair of this Committee.