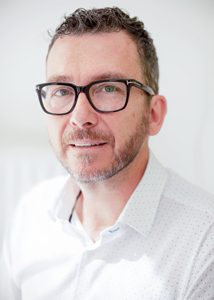 I started my career in Health and Social Care in 1994 with Lancashire Social Services, supporting adults with learning disabilities, where I stayed for two and a half years. I then relocated to Surrey where I joined Friends of the Elderly.
During my 26 years of employment with Friends of the Elderly, I've worked in a range of care, management and senior management roles. I have developed a real empathy for all people who access our services and I am passionate about providing tailored care and support that meets each individuals requirements. I value the dedication and commitment of all our staff throughout the organisation as they are the backbone of the charity. In November 2021, I became Chief Operating Officer. This new role gives me the opportunity to review and develop new ways of working that will help maintain and improve Friends of the Elderly's care and support services.
My overall aim is to ensure people who use our services to feel valued and respected.
What motivates me is equality. Everyone should have the same choices despite their age, ethnicity, sexuality or financial status. People should not be labelled due to their life choices or background.
If I had to give my younger self one piece of advice it would be not to be too hard on myself. We are all human and ultimately, we can only do our best.
If I reach my 80s, I hope to retain my sense of humour and the ability to make people laugh!