Vision
We aspire to a society where all older people have the opportunity to live fulfilled lives.
Mission
We will do this by delivering services personalised to individual needs and integrated with local communities.
Values
We will always:
Promote wellbeing
Strive for excellence
Treat people with respect
Keep everyone safe
Our strategic objectives
Find out more about what we plan to do and how we monitor and measure success.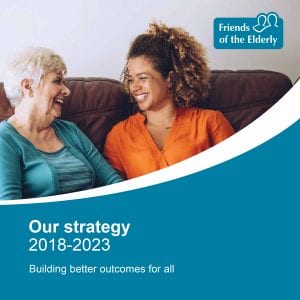 Our strategy 2018-2023: Building better outcomes for all