Granting simple wishes this winter
The wintery days and nights can be the loneliest and most difficult time of year for older people who are alone and struggling to cope.
Every day we answer desperate calls from older people who have no one else to turn to for financial support.
We have replaced a condemned cooker for Evelyn*, 66, so she could once again eat warm meals; granted Harold*, 68, money towards transport costs so he could attend his vital hospital appointments; and awarded Ilaria*, 69, a tablet to provide much needed entertainment and company for the days she is on her own.
These are not extravagant asks but simple wishes that make an extraordinary difference to the day to day wellbeing of older people.  You can help make sure more lonely older people do not feel alone or forgotten this winter.
Your gift will be match-funded by the Edward Gostling Foundation.
*Names change to protect privacy.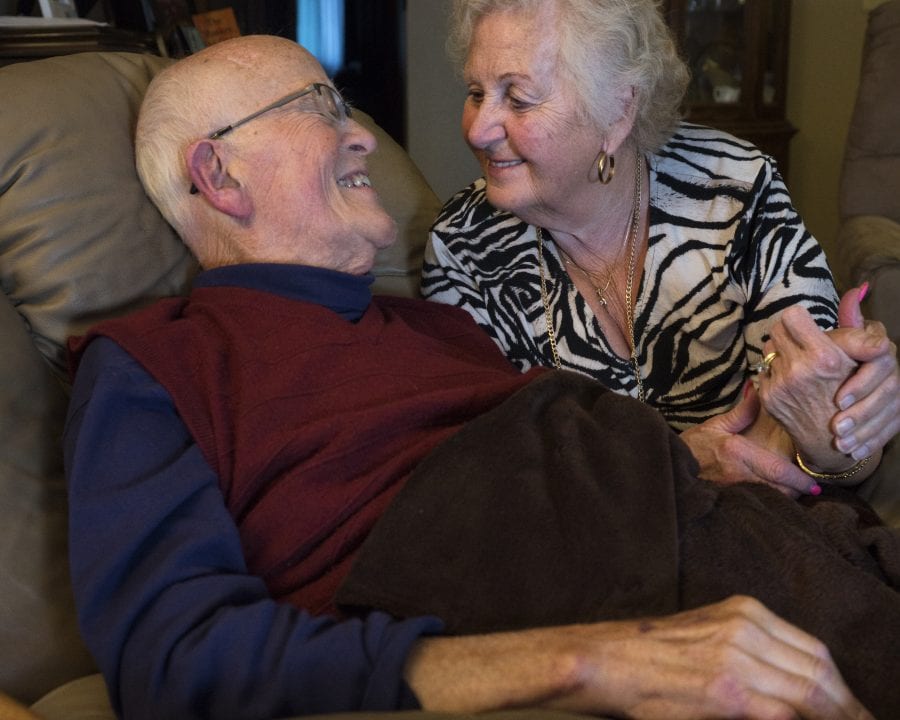 John's story
John*, 69, and his wife could not afford the oil needed to heat their radiators or generate hot water.
"I've always worked, that is until I got ill in 2015 and had a heart attack, and now here I am, still struggling. We were down to the last inch of oil. People say to just put away £10 a week and save up but it's not easy to do that when all your money gets spent on other essential things. We cut down a lot on how much we eat, insulated where we can…"
 We speedily awarded the couple a grant to pay for an oil delivery and put an end to their devastating daily decision between heating and eating.
 "Your grant was so welcome. It's unbelievable, thank you so much. An (oil) tank like the one you got us can last us just over 6 months. It was a weight off my shoulders; we were really worried so it gave me a lot of relief."
*Names change to protect privacy.
Colder temperatures pose an additional challenge to older people's health.
With many older people spending increased time inside due to the COVID-19 pandemic, it is crucial that those who are in financial hardship are not forced to live freezing in their own homes.
There are many more people like John who have very little and are holding on by a thread.
This is why we hope we can count on you to give what you can spare today. Your gift means we can award more grants for heating bills, winter clothing, mobility adaptations, cookers, tablets and so much more.
Donation through post**

If you would prefer to send a donation through the post, please download and complete our
Single Donation Form
or
Regular Donation Form
.
**(Due to the ongoing coronavirus we may have limited access to our London office so please consider donating online at this time.)
Thank you for remembering older people and supporting them when they need it most. You will make an incredible difference.