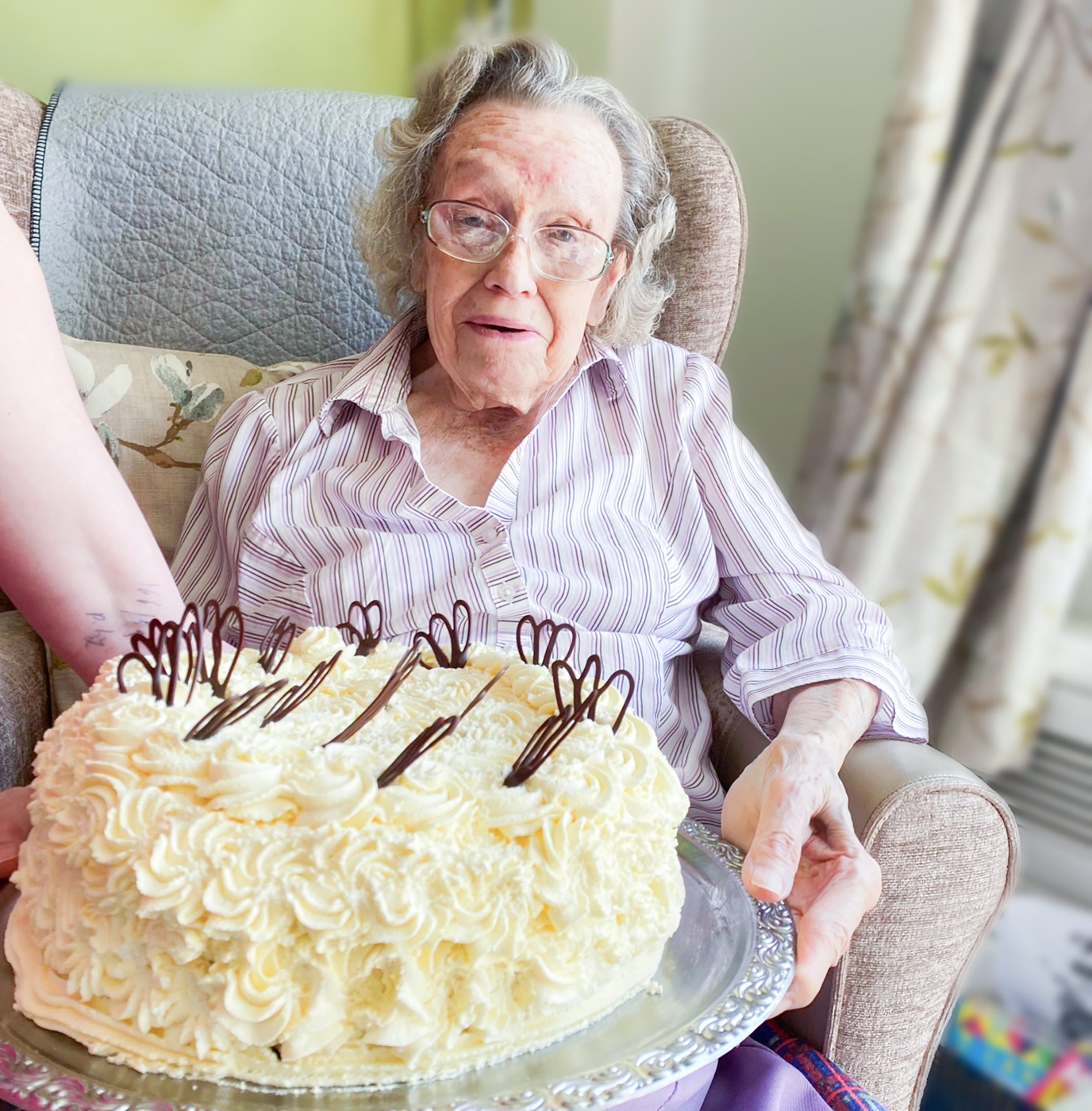 At Bernard Sunley care home, the team pulled out all the musical stops to celebrate resident Betty Bunce's 91st Birthday. Betty and her care home friends enjoyed a delicious birthday tea and scrumptious birthday cake. This was followed by a surprise performance by Daniel Brewerton, Betty's favourite singer. However, the surprises kept coming and Betty's day was topped off by a visit from one of her sons, Andrew.
Betty, who has been a resident at Bernard Sunley for five years, is always busy and gets involved in many of the daily activities. Betty said: "My favourite activity at Bernard Sunley is playing Boules. It gets rather competitive, but in a good way. It's similar to bowls and is also known as Pétanque and whenever we're playing the poor old Jack takes a beating from all our throws to get our opponents boule out of the way, it's great fun."
Boules isn't Betty's only source of enjoyment at the home. Sharing what else she gets up to at Bernard Sunley, Betty continued: "I also love the arts, crafts and colouring sessions. I've always enjoyed knitting, sewing, embroidery and gardening – they are probably my favourite hobbies and bring back fond memories of my childhood.
"When I was a little girl, I remember my father worked nights, so when he was home and asleep, my sister and I had to sit quietly colouring, sewing or knitting. We never got bored, we loved it. Similarly with gardening. It was my favourite subject at school and I remember spending many happy hours gardening at home with my father – they are such lovely childhood memories" Betty added.
When World War II broke out, Betty's school was closed and she recalls having to hide in her basement. "It was scary, but we kind of got used to the air strikes," she said. "One day, our house got hit by bomb while we were hiding in the bomb shelter. Luckily, all my family were fine, but sadly, not our home.
"We were taken to safe shelter, I suppose you'd say we were evacuated, and stayed in a big aeroplane hangar warehouse type of building. We were lucky and, thankfully, charity provided us with some clothes and other personal belongings needed. After some time, we got back home and started rebuilding our lives," Betty recalls.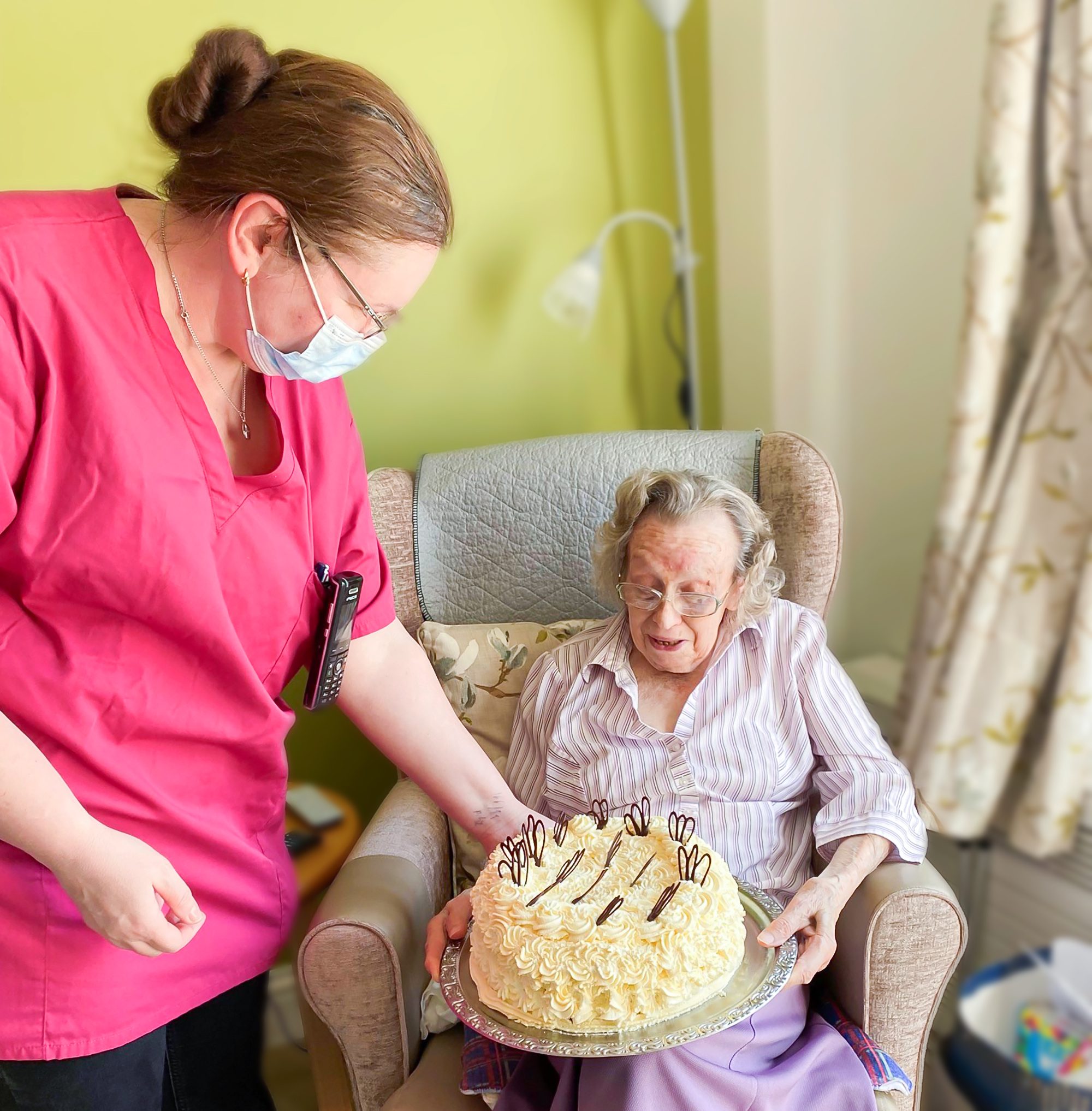 After the War and leaving school, Betty worked as a Clippie on the London buses. "Working on the buses as a Clippie – or Bus Conductor – was a wonderful job, I really, truly enjoyed it. I had so many laughs with my drivers, no two days were ever the same.
"I worked on the iconic red London buses, I think they were the AEC Regent III and RF buses. They are not in service any more, but still live on in many films and TV shows. I remember seeing them in the James Bond film Live and Let Die, the good old TV comedy On The Buses and, of course, in Summer Holiday, with Cliff Richard singing away behind the wheel. It wasn't quite like that in real life though," Betty added.
Working on the buses proved to be the perfect job for Betty as it is where and how she met her future husband, Harry. "After coming back from serving in the War, my future husband – Harry – joined the buses and started working as a Clippie as well. We started talking and got on very well. I wasn't interested in getting married at first, but with time we fell in love and eventually got married," Betty added.
Betty and Harry had two sons, Andrew and Peter and now is a proud Grandmother to three Granddaughters, Emily, Sophie and Ellie and credits her long and happy life to 'laughter, love and a loving family.'
Andy Cumper, the Manager at Bernard Sunley said: "It is a pleasure to have Betty with us. She always has a story to tell and loves making a fuss over Jazz, the care home dog. Jazz always makes a beeline for Betty's room when she visits, I think Betty may have a secret stash of biscuits!"
Neither confirming nor denying whether she has a secret stash of biscuits for Jazz, Betty said: "Andy's right, I enjoy playing with Jazz most of all. I love dogs and she always makes me laugh. I've had a lovely birthday and our amazing hairdresser here at Bernard Sunley did my hair wonderfully, she always knows how to do my hair just how I like it.
"What a day I've had. I've been serenaded by my favourite singer, tucked into a delicious birthday cake, had a birthday visit from one of my sons and been spoilt rotten by everyone, it's been great," Betty concluded.
To find out more about Bernard Sunley care home, call 01483 764 300 or email enquiries@fote.org.uk.