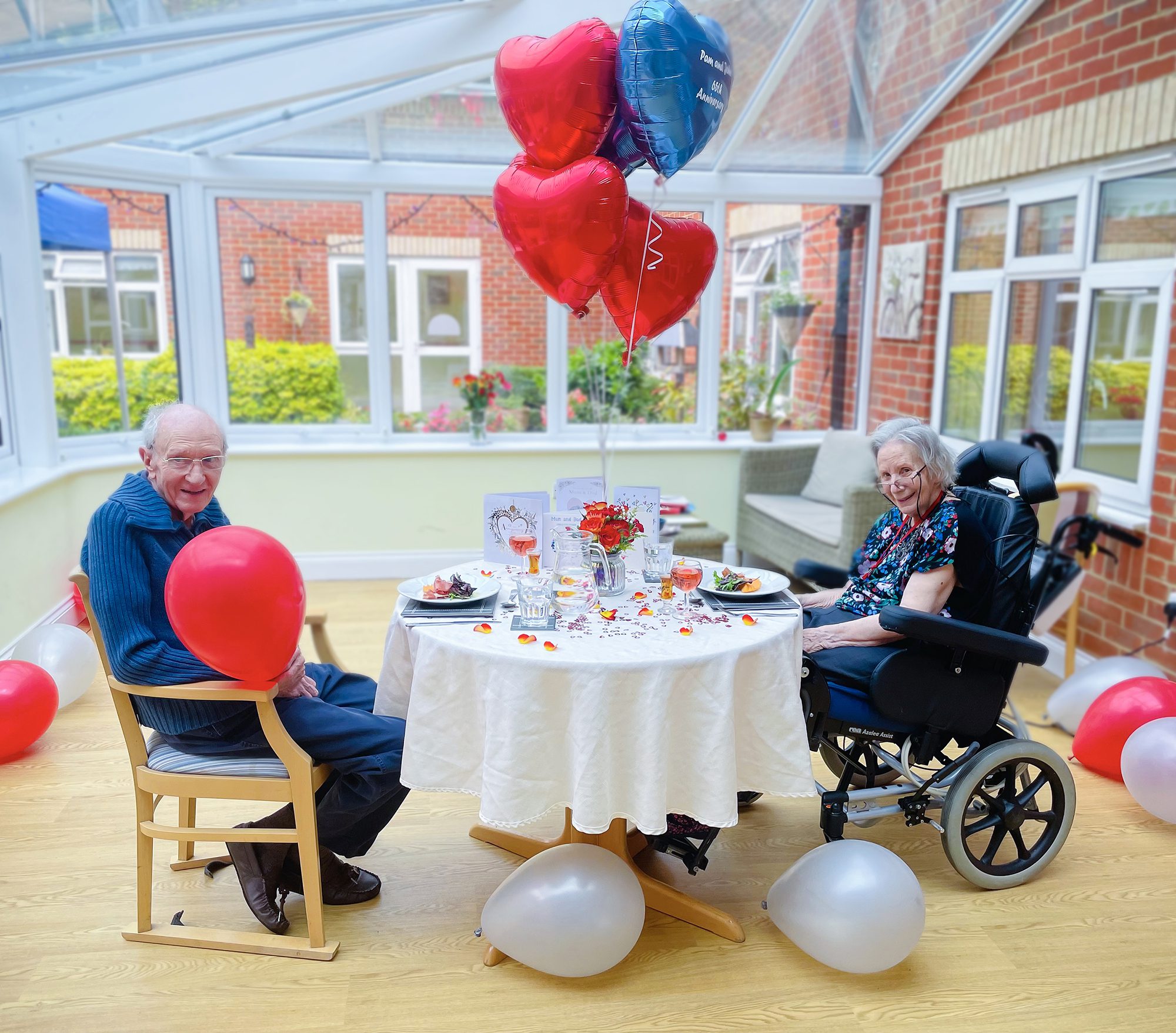 The team at Bernard Sunley care home in Woking recently helped two of its residents celebrate their very special Sapphire 65th Wedding Anniversary.
The couple have lived at Bernard Sunley for a combined total of nearly four years. They are a popular duo and have made firm friends with other residents and staff alike. The dedicated care team at our Woking-based care home, which has a specialised nursing and dementia unit, wanted to make sure the two childhood sweethearts enjoyed a very special celebration to mark their milestone anniversary.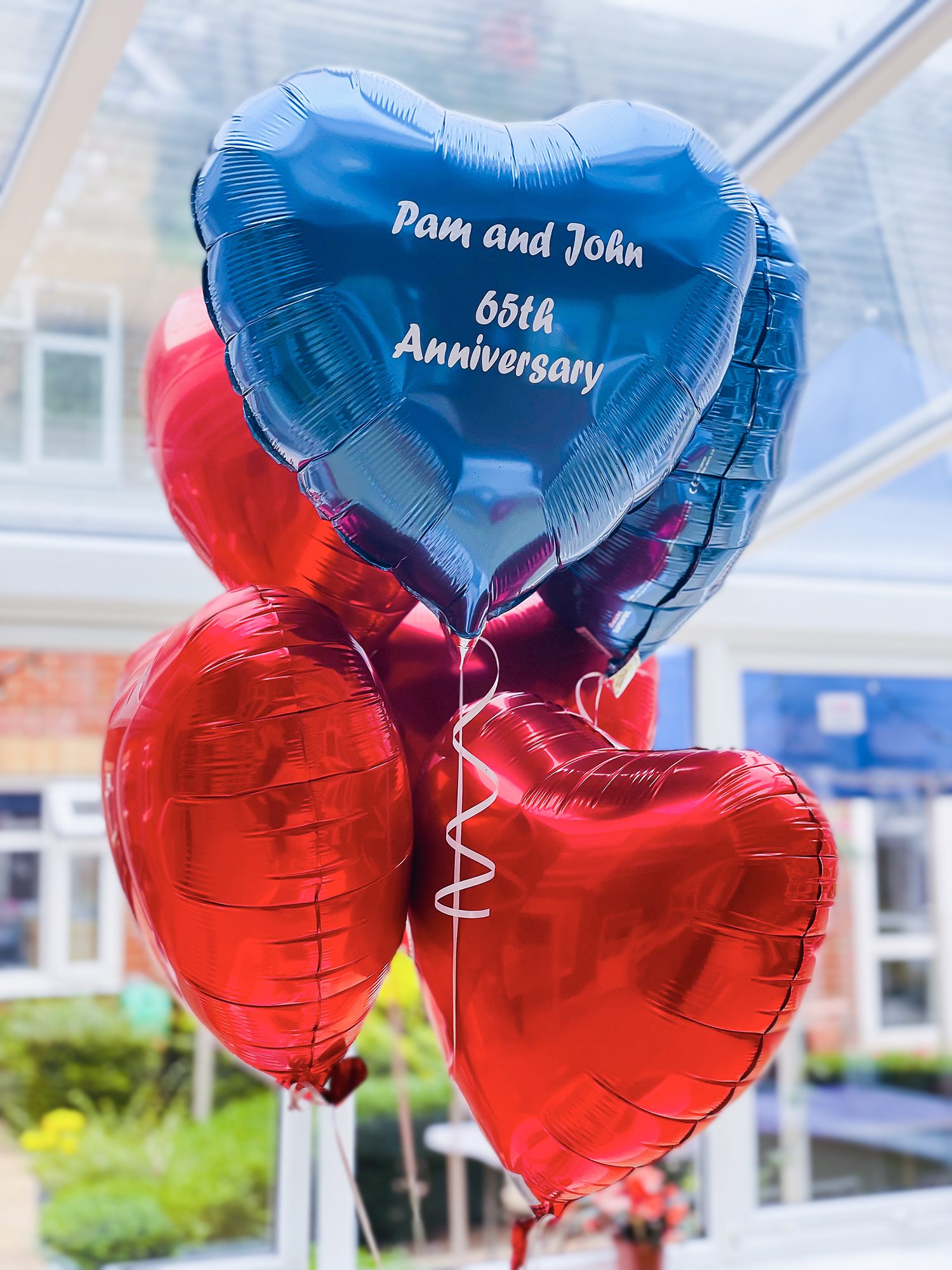 Speaking on their landmark anniversary about how they first met, John said: "When we were young, Pam and I belonged to the same tennis club and met when she accidently hit me with a tennis ball. Pam was very apologetic, but the wayward tennis ball got us talking and the rest is history."
John added: "When the tennis sessions were over, we used to talk late into the evening under a lamppost. Looking back, it was rather romantic."
John and Pam got married in 1956 at Aldershot Church, but were late for their big day due to car trouble. Thankfully, they made it and tied the knot. After their wedding, they honeymooned in Sandown on the Isle of Wight.
Both Pam and John enjoyed sports and were both keen tennis and squash players, with John also partial to a round of golf or two.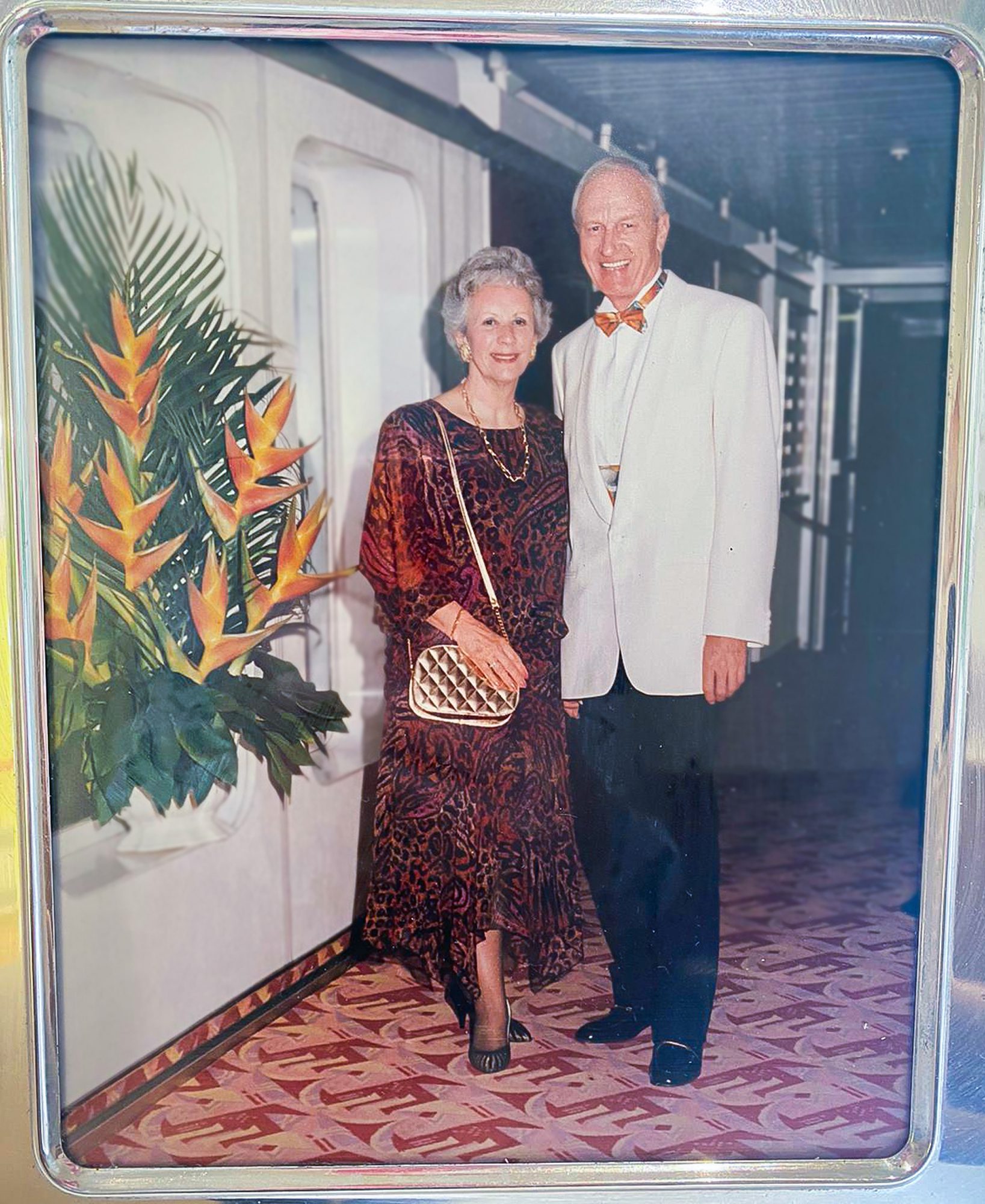 John said: "When we retired, we decided to go on a few cruises and see a bit of the world. We visited America, the Middle East, the Mediterranean and Caribbean.
"We have so many beautiful memories but starting and growing our family are by far our happiest. We have three wonderful sons, seven grandchildren and two great grandchildren who give us so much joy and always bring a smile to our faces."
As well as receiving a congratulatory card on their anniversary from Her Majesty The Queen, who is the Royal Patron of the charity, the care team at Bernard Sunley made sure John and Pam celebrated their Sapphire Anniversary in style. They transformed the care home's bright conservatory into a romantic, private restaurant, just for two. They decorated the venue with special, personalised Sapphire Anniversary balloons, gifts and cards, and Bernard Sunley's chef prepared a delicious anniversary meal which the couple thoroughly enjoyed.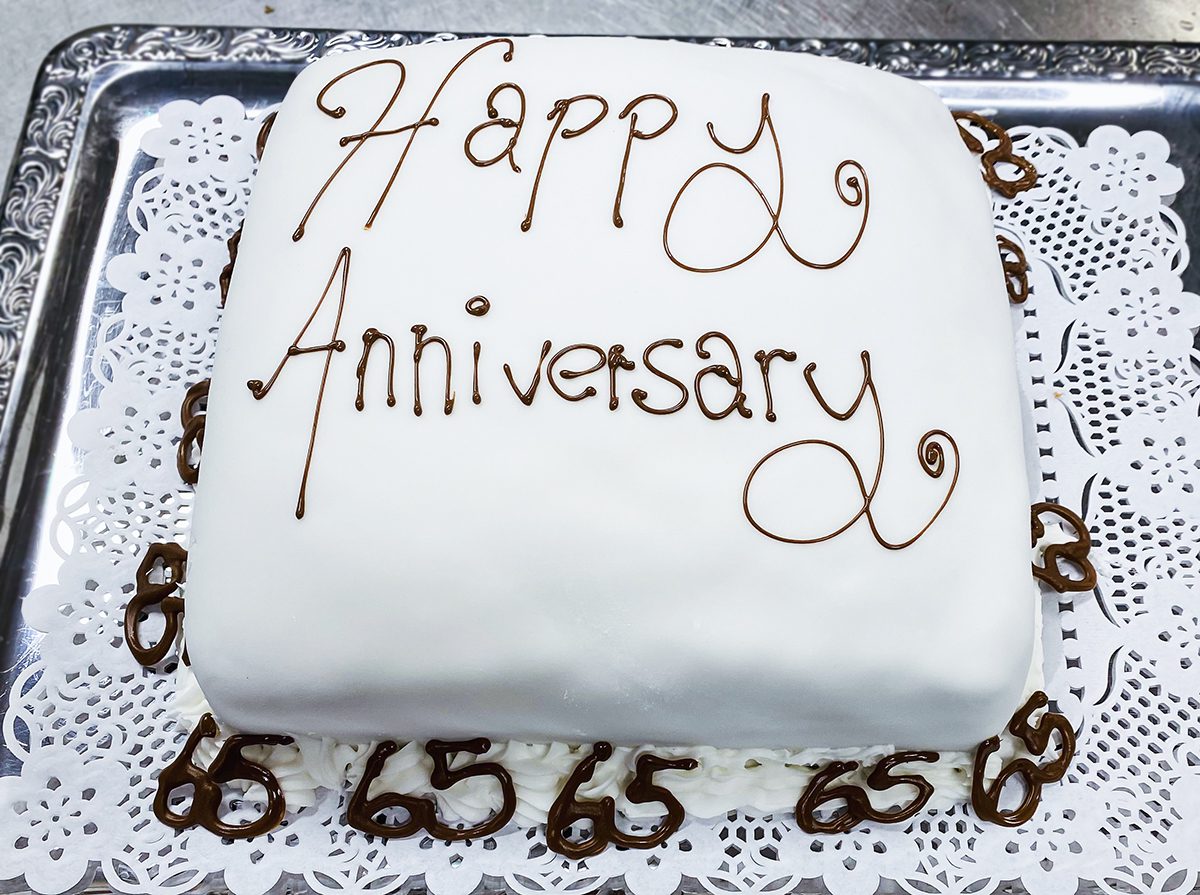 Andy Cumper, the Manager at Bernard Sunley said: "John and Pam are a lovely couple. When Pam became a resident, John visited his wife all the time. On many occasions, they would have lunch together and John would often stay all day joining in our activities with Pam.
"When John became ill himself and was in need of a care home, it was an obvious choice for their family of where John would come. It is a pleasure to be able to help John and Pam celebrate their milestone anniversary and to continue to support them both in enjoying their life together."
When asked what their secret to a long and happy marriage is, both Pam and John agreed the key is having a great sense of humour. John concluded: "We are still as happy together as they day we met and the day we got married. Pam was, and still is, very good looking and all the boys on the school bus fancied her, but I won her heart."
To find out more about Bernard Sunley care home, which has a specialised nursing and dementia unit, call 01483 764 300 or email enquiries@fote.org.uk.