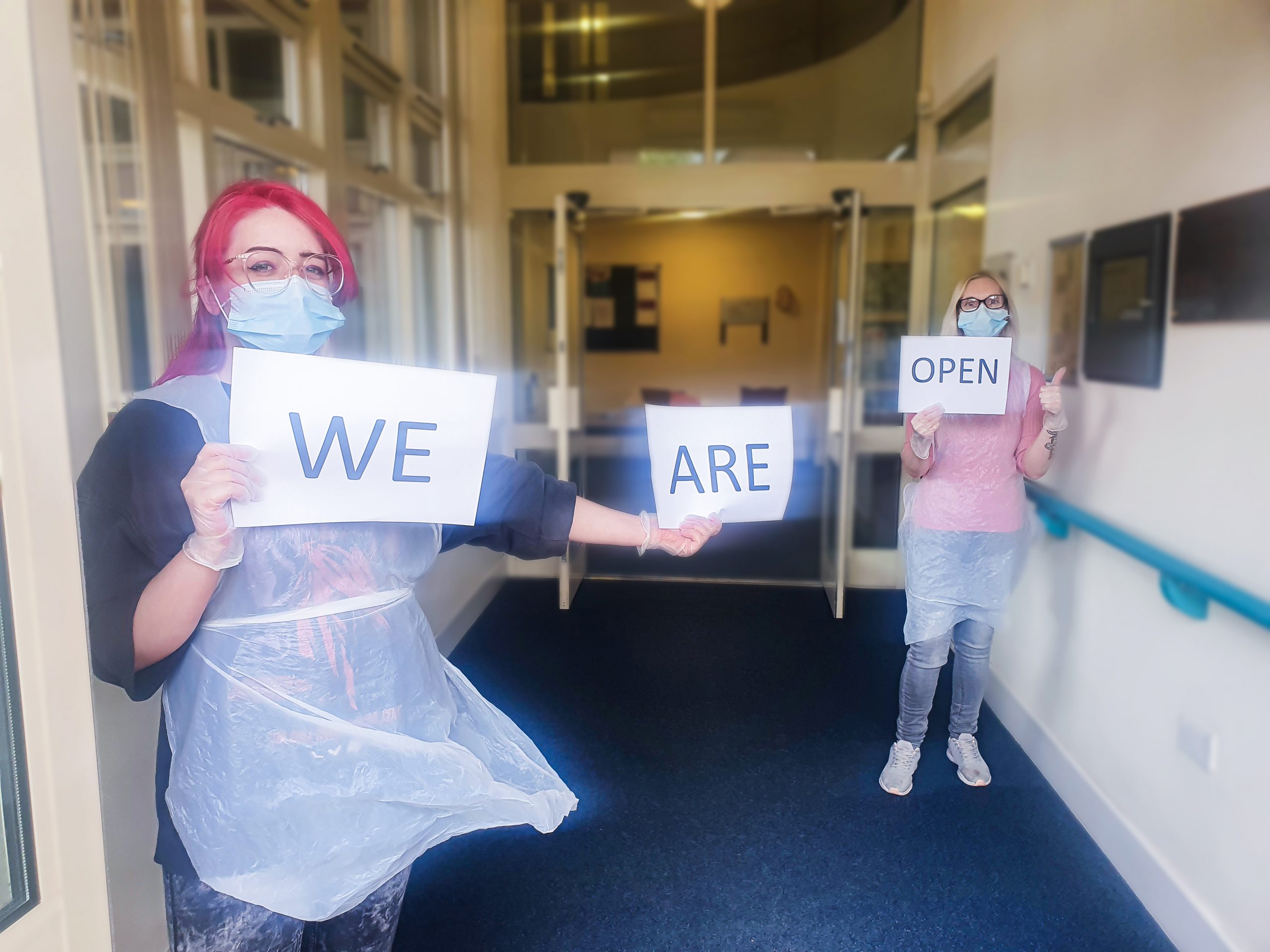 Following the UK Government's easing of the COVID-19 lockdown guidelines and protocols, our Woking Day Care Centre in Surrey has been celebrating reopening their doors. The team, who are trained to support older people living with dementia, have been busy ensuring stringent infection control procedures are in place to enable them to welcome back their clients, introduce new people to the Centre and get everyone engaged with the diverse, stimulating and varied activities on offer.
Day Care Centre Manager, Fran Simpson said: "Throughout the unprecedented times caused by the Coronavirus, the Centre remained closed in order to protect our clients, their families and the Day Care Centre team. The team worked hard to ensure the Centre was COVID-WISE for its reopening."
Talking about the range of activities available at the Centre, Fran continued: "We ensure our wide range of activities are varied and tailored to our client's needs, abilities and interests. No two days are the same and there's a real 'Club' feel to our daily sessions. Our 'Have Your Say' sessions enable our clients to choose what they'd like to do and see the following month and what food they'd like on the menu. This helps to ensure our activities cater to everyone's interests and hobbies. Also, enabling choice for someone living with dementia is so important to their care needs and our 'Have Your Say' sessions support our clients to do so.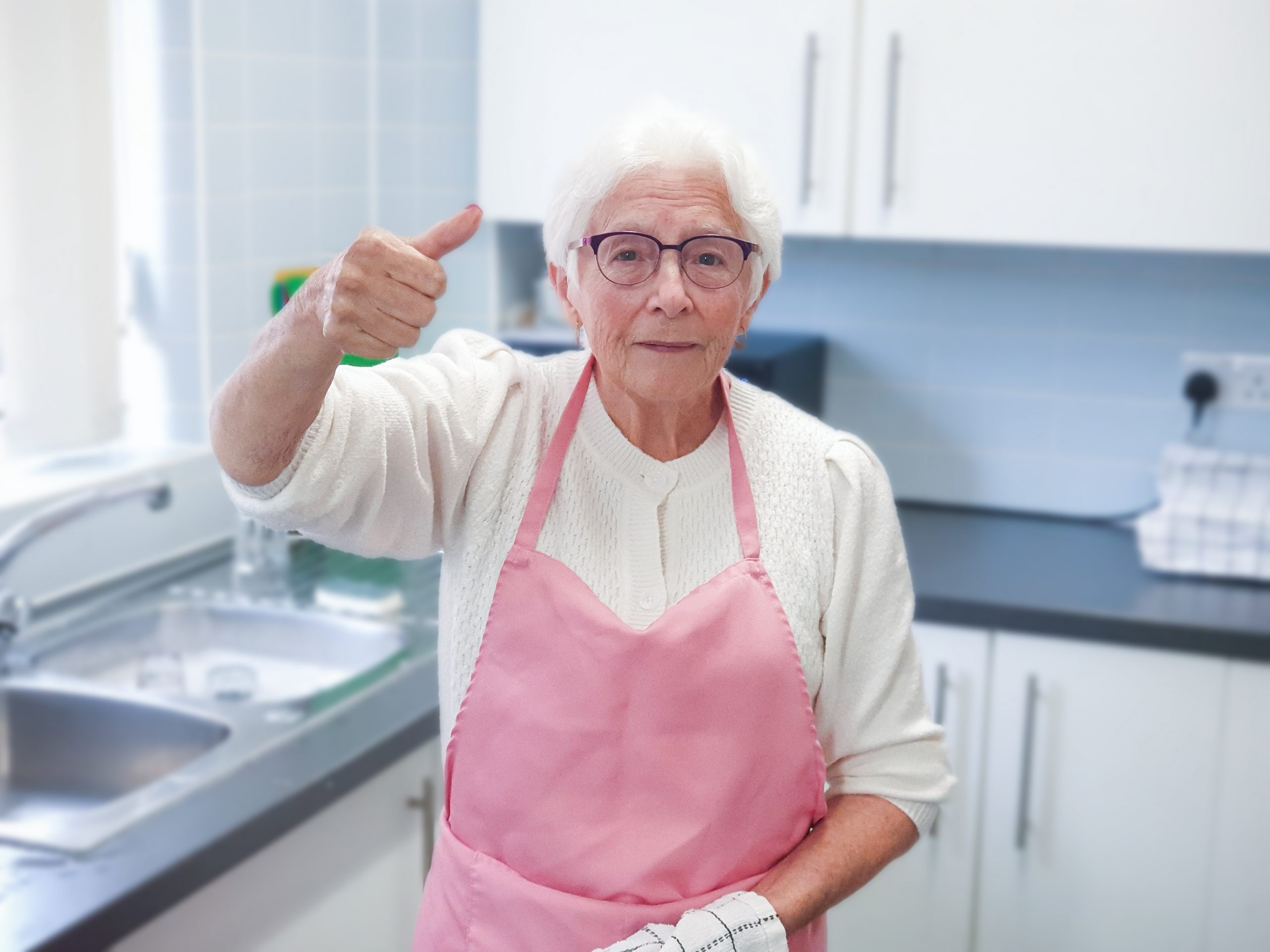 "We also host Life History sessions, which are a lot of fun. We chat about everyone's different life stories, experiences and memories and create a thoroughly interactive and inspiring activity that everyone enjoys participating in. Before COVID, one of our clients used to be a Catering Chef. She loved talking about her kitchen escapades and recipes so we asked her to help us create a menu for our afternoon tea. The team purchased all the ingredients and our client, who relished the task, hand-made a wonderful, tasty afternoon tea. The tea was demolished, not a crumb left in sight."
Mark Wilson, our Engagement Director said: "Everyone at the charity is delighted that our Woking Day Care Centre is now reopened. It's great that our clients can get back to a positive routine, visit us, meet each other, chat and catch-up – socially distanced at all times of course – and participate in our extensive and motivating range of activities, designed to support not just our clients living with dementia, but also their carers."
Sarah, the Granddaughter of one of the Centre's clients said: "I am very grateful for the care my Nan receives from all of the staff at Woking Day Care Centre. Nan's individual needs are very well catered for and she thoroughly enjoys every session. There is always a variety of activities for Nan to get involved in or somewhere for her to sit and have a friendly chat. She is always keen to tell me what she has done at the end of the day.
"The ladies have always been a big help, not only to Nan but a support to me as my Nan's full-time carer offering support and advice, especially throughout the lockdown."
In closing Fran said: "I know I speak for all of Woking Day Care Centre team when I say how much they have been looking forward to seeing everybody back here again."
If you would like to find out more about our Woking Day Care service, call 01483 753 652 or email enquiries@fote.org.uk.