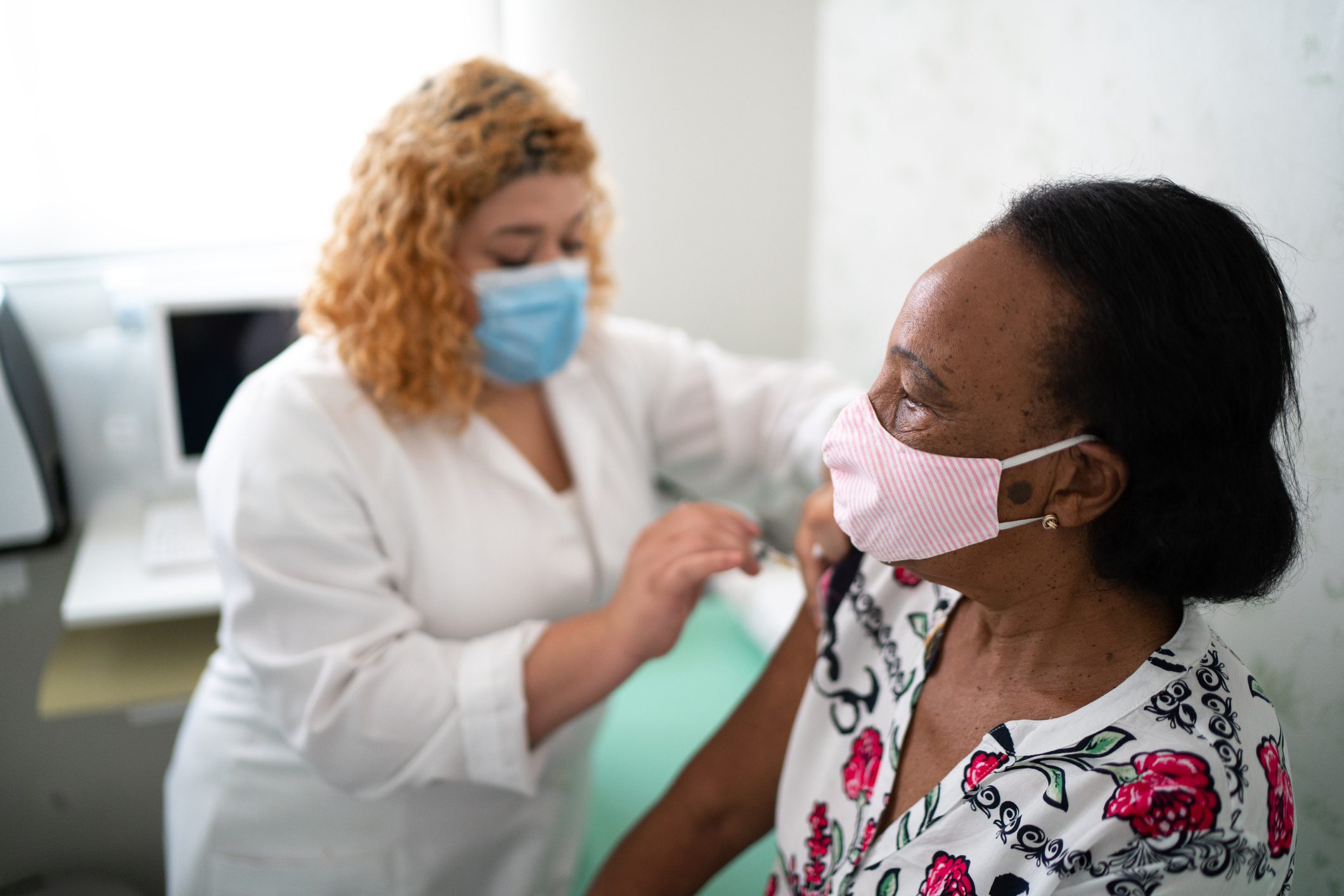 Although there is still a challenging journey ahead, we are delighted to share that all Friends of the Elderly care home residents have now received the first dose of the Covid-19 vaccine.
Roxanne Webb, manager at our Orford House care home in Coulsdon, said: "Even though throughout the pandemic we have taken all the necessary steps to keep our residents and team safe, receiving the Covid vaccination is an extra peace of mind.
"The residents have been wonderful and were happy to receive the vaccination. It may not be over just yet, but we are all certainly looking to the future more optimistically."
Following government guidelines, we are still restricting internal visits to our care homes in order to protect our residents and staff from Covid-19. However we are pleased to provide specialised log cabins and visiting suites to enable visiting. Our staff also continue to work hard to keep residents and family members connected digitally.
We are proud to be able to provide an environment that is as safe as possible for both our residents and staff. Their safety has been at the forefront of the actions we have taken to be Covid Wise. Ensuring our staff always have a good supply of PPE, and arranging alternative and safe visiting facilities are just some of the ways we have worked to keep people as safe as we can.
A special thank you to our dedicated staff, who continue to work tireless to put our residents wellbeing at the heart of what they do. Thank you as well to our residents relatives and friends, whose patience during this challenging time is greatly appreciated.
We continue to follow government guidelines and where it is safe to do so, we are allowing new admissions to our care homes.