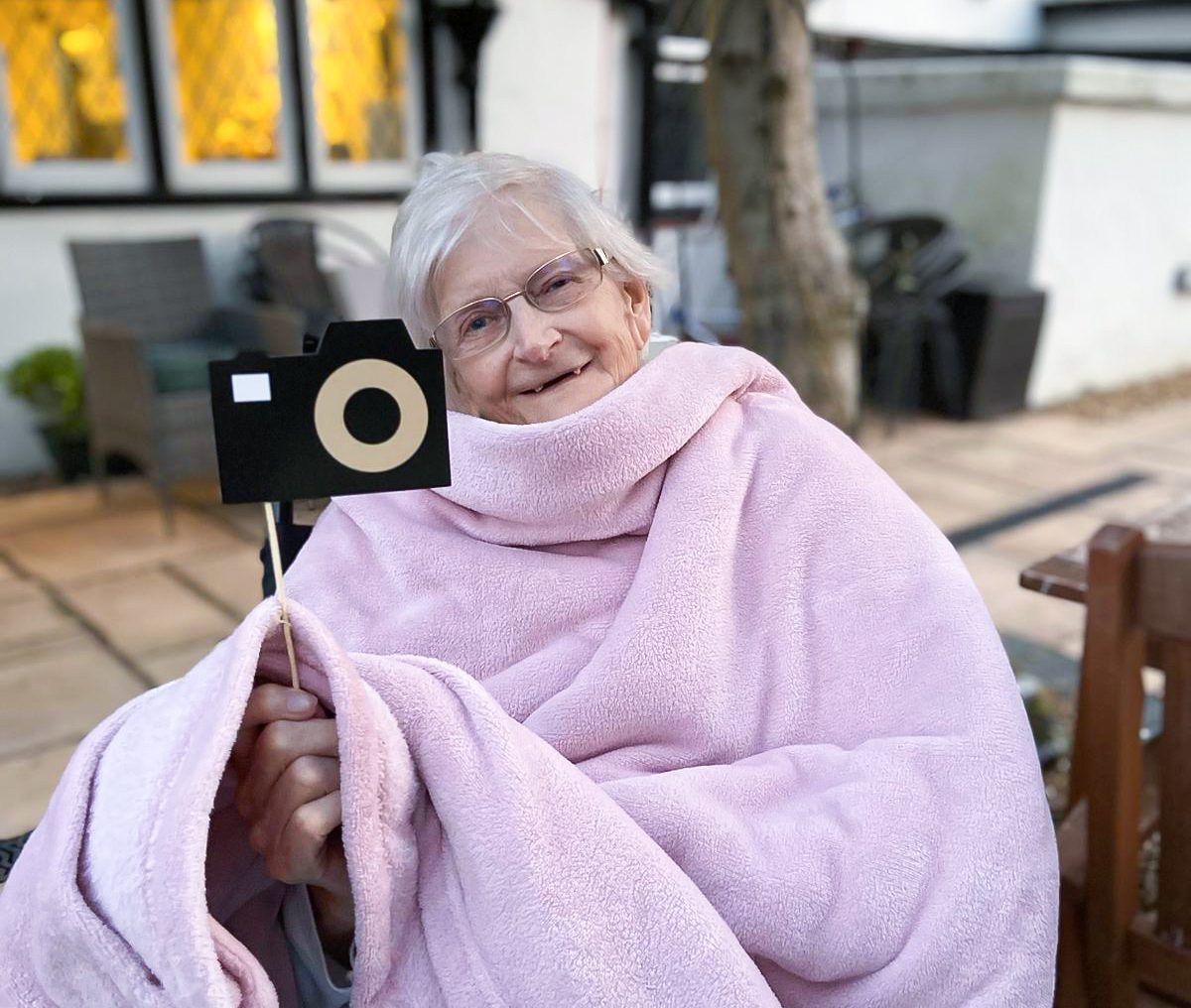 Residents at Little Bramingham Farm – our Luton care home rated 'Outstanding' by the CQC – were transported back to 1910s Edwardian London. Everyone enjoyed a special outdoor cinema screening of the Oscar winning film, Mary Poppins.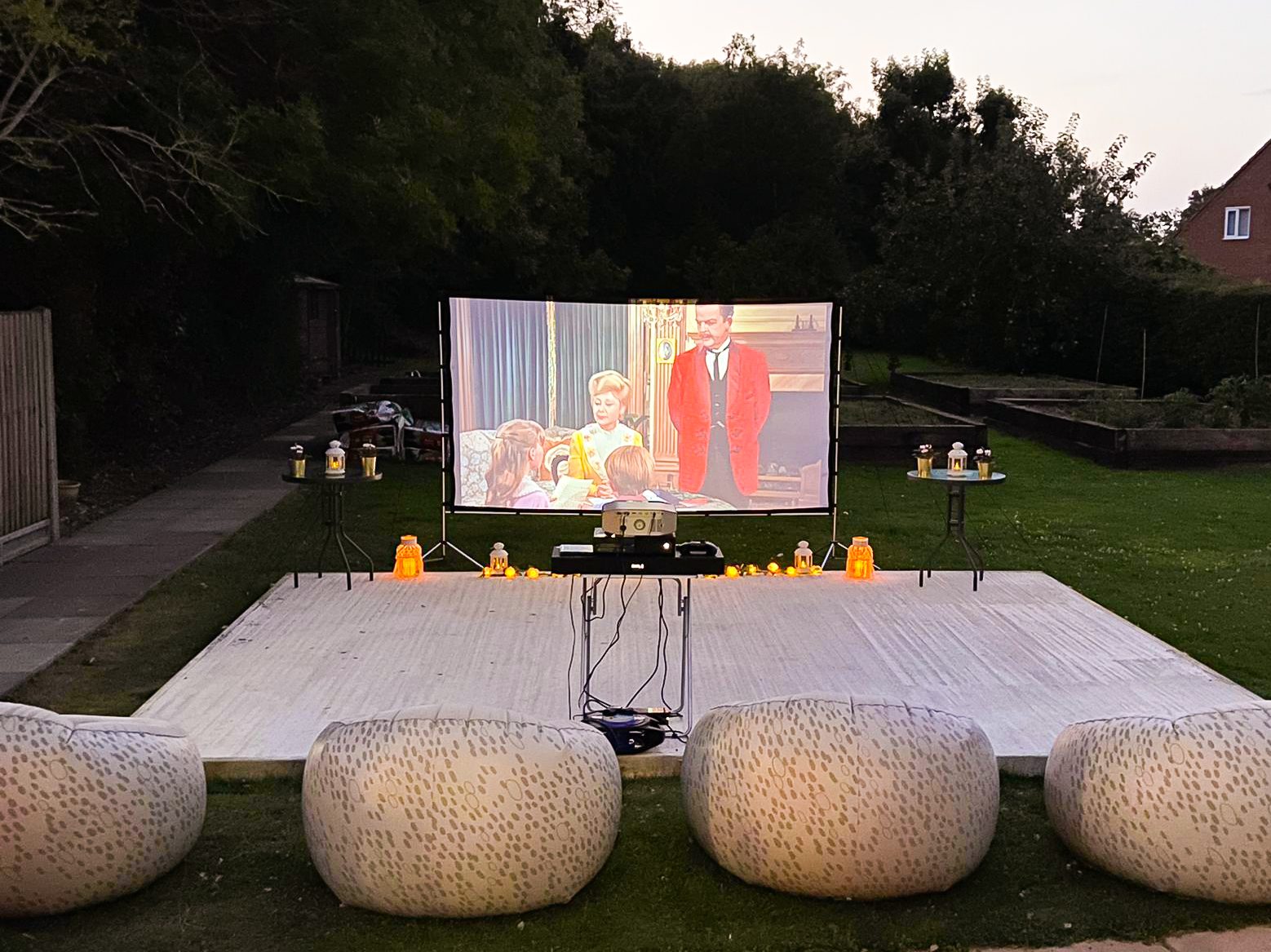 The evening, organised by the care home team in partnership with local independent company Magical Hideout, was a film-tastic affair.  There was of course popcorn, lights, goodie bags and themed accessories for the residents to enjoy. They certainly did!
Commenting on the movie night, resident Eileen Gleasure said: "Watching Mary Poppins, one of my all- time favourite films, in such a lovely setting, was a real treat.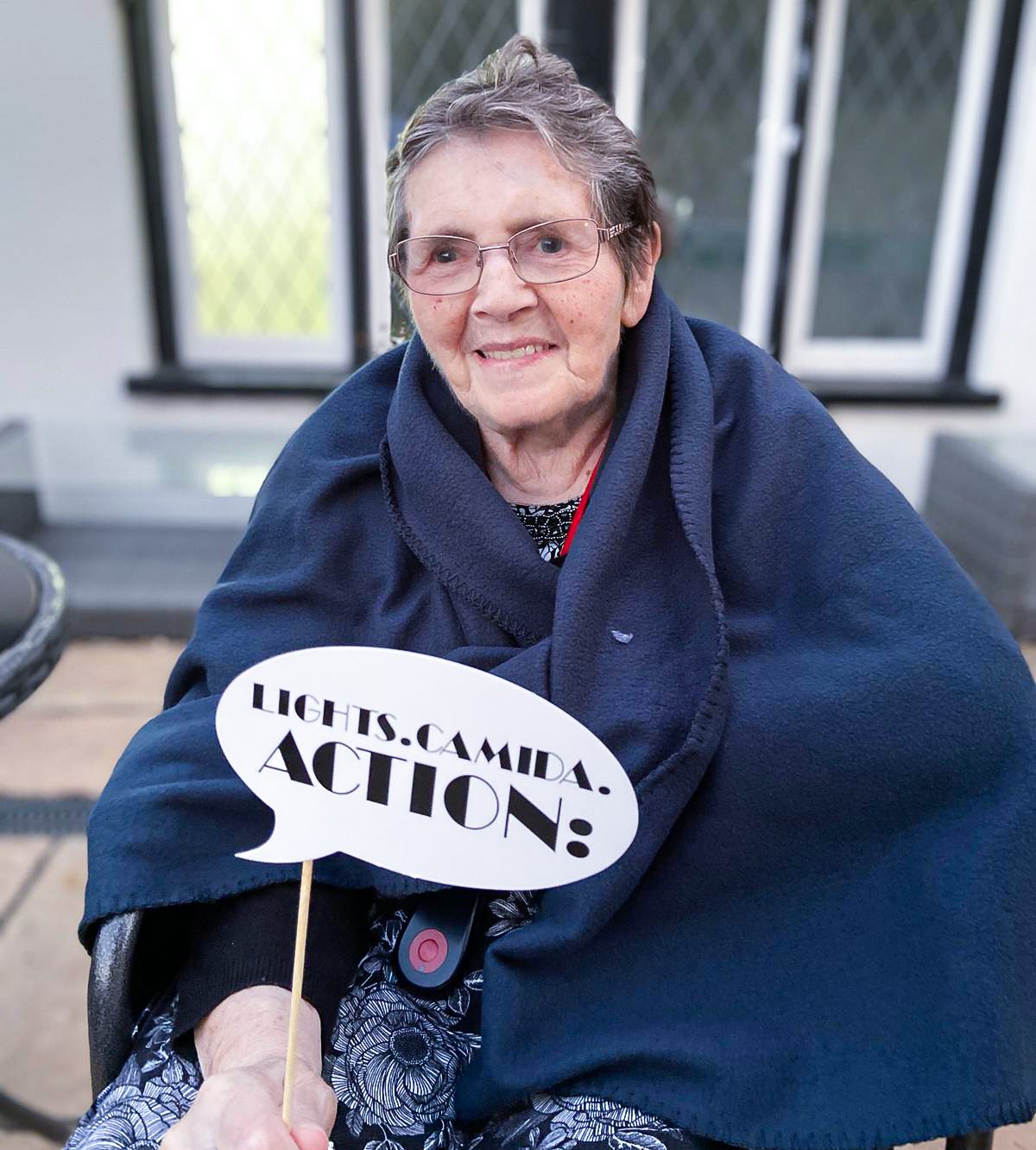 "Everyone was singing along with Julie Andrews and Dick Van Dyke – especially to 'Supercalifragilisticexpialidocious'. I think I impressed some of the care home team when I told them that the actual word was added to the Oxford English Dictionary with a definition of 'extraordinarily good or wonderful', which actually sums up the film night perfectly. Well, practically perfectly – in every way!"
Care Home Manager, Emma Lawrance added: "The movie night was a huge success. All the residents thoroughly enjoyed the outdoor cinema experience and singing along to Mary Poppins.
"It was a warm night, but we made sure everyone was wrapped up, cosy and well hydrated. The atmosphere was brilliant and with everyone singing along to the well-known tracks. It was magical. I think that 'Jolly Holiday' would have raised the roof if we'd been inside."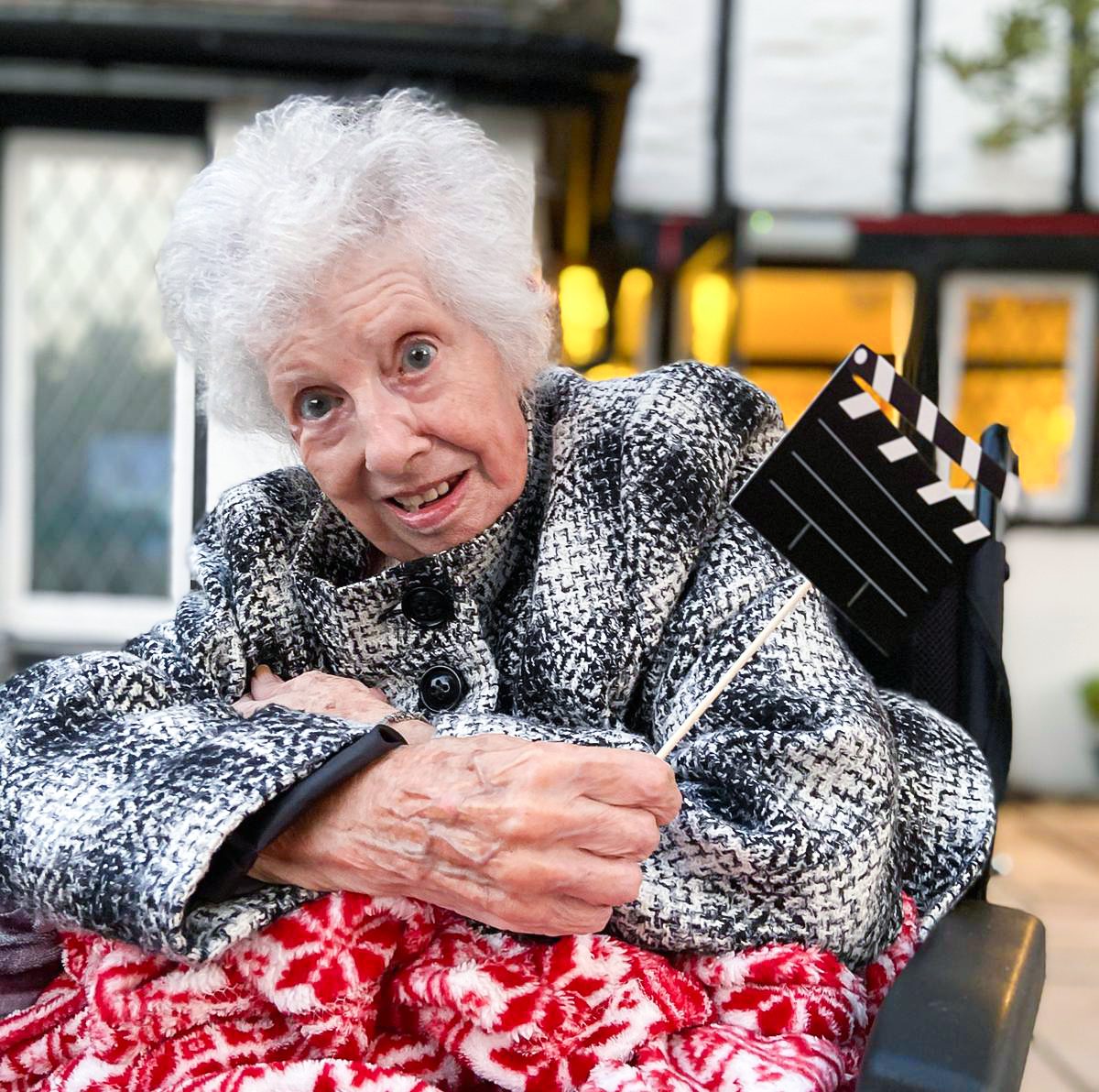 Thelma Guess, another resident at Little Bramingham Farm said: "What a wonderful evening we had. Watching Mary Poppins brought back so many happy memories."
Emma concluded: "During the COVID-19 lockdown, the Team and I have been focused on ensuring our residents have enjoyable, fun-filled days with lots of socially distanced activities.
"The movie night was certainly one of the recent highlights. We're hoping to put on more outdoor cinema experiences before the colder nights draw in. We know the residents are keen, it's now just deciding what to show next! Perhaps Singing in the Rain would be a good choice."
You can find out more about Little Bramingham Farm care home by calling 01582 582 433 or emailing enquiries@fote.org.uk.